Spotlight: Romina Homayoun
Few people manage to find the strength to overcome their struggles and turn them into positives. However, that is exactly what Romina Homayoun did. The junior health sciences pre-clinical major is chasing down her goal of becoming a dentist — something that she has been passionate about since a young age, after watching the love that her father, a dentist, and her aunt, an orthodontist, both shared for the field.
"I have wanted to become a dentist for as long as I can remember and I am completely resolute in that decision, knowing there is nothing else in the world I would rather be. Dentistry is not only a career but also a way of life; it is an art and a passion that ignites a fire within me," Homayoun says.
However, Homayoun has an even more personal reason for wanting to become a dentist. Diagnosed in 2007 with Crohn's disease, an inflammatory bowel disease that leads to inflammation of the digestive track, she went into remission four years ago — only for it to return yet again, just two weeks later.
From trying three biological medications to undergoing a nasogastric tube feeding each night in high school, she faced an uphill climb. As valedictorian of her high school, she endured treatment every night, despite no one knowing about her condition or the struggles she was facing while managing her schoolwork.
With no known treatment for Crohn's, she was told by doctors to remain stress-free and put her health first, but she knew that it would be nearly impossible due to her studies and other everyday stressors.  "People called me 'strong;' I called it managing. People said I was 'brave;' I called it adapting," she says.
Despite the push and pull of her disease, she refused to let it take her down; instead, it was her motivation to do more.
Homayoun learned that her Crohn's disease had a connection to the career in dentistry she wanted.
"Patients under biological medications for Crohn's are more prone to secondary infections or autoimmune diseases, one of which could be periodontal disease, inflammation of the gums," she says. Because of the weakened immune system in Crohn's patients (a byproduct of the biological medication), individuals may face a harder time in fighting off other conditions, such as oral inflammation.
She was quickly disappointed to find that there was still very little research regarding the connection between Crohn's and periodontal disease, so she took on the challenge herself. Through her Honors Undergraduate Thesis, and with the help of her advisor, Dr. Mohtashem Samsam, she presented two posters within the span of just one semester. "I zeroed in on the symptoms and medications for Crohn's, then focused in on the onset of periodontal conditions, connecting the two through common microbiological pathways, immunogenic properties, and inflammatory occurrences," she says.
With her research, Homayoun won first place for her project, "The Pathogenesis of Crohn's Disease and its Association with Periodontal Disease," at the recent Neuroscience Alliance Student Conference. This was her third poster presentation at the conference.
But still, her dedication to the health field doesn't end there. For the past three semesters, Homayoun has served as the microbiology SI leader, holding weekly review sessions. She also works with Maitland's volunteer club, "Christmas for Children," is a mentor for the Honors Congress, and is a member of the UCF Pre-Dental Student Association (PDSA), which gives students the opportunity to volunteer in dental clinics, attend workshops, shadow dentists, and prepare for dental school applications. Currently, Homayoun is an intern and volunteer dental assistant at Grace Medical Home's Dental Center, where PDSA does their workshops. She says that she has learned more about herself in the last two years at the university than in the past twenty years of her life.
Homayoun will apply to dental school this summer, where she hopes to expand even further on her research and continue to take advantage of every second that she is given. She credits so many of the positives in her life to the struggles that she has faced, as they have tested her perseverance and dedication, and to her parents, who have been a major support system for her. "They have been my number one constant and have been pillars of strength throughout my life. Without them, nothing would be possible," she says.
"It is never easy, but no one ever said it would be; we shouldn't be afraid to share our stories, wear our metaphorical scars of triumph, and we should never fear showing people who we are and what we have gone through."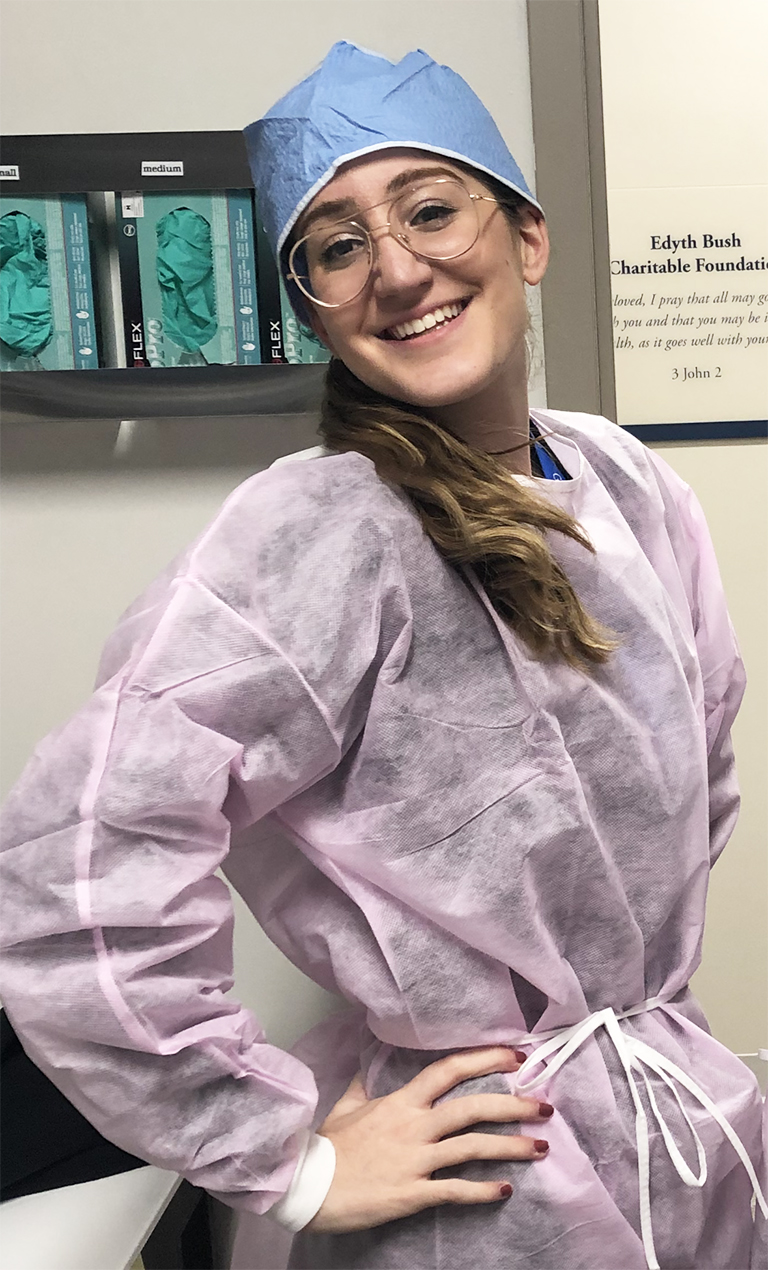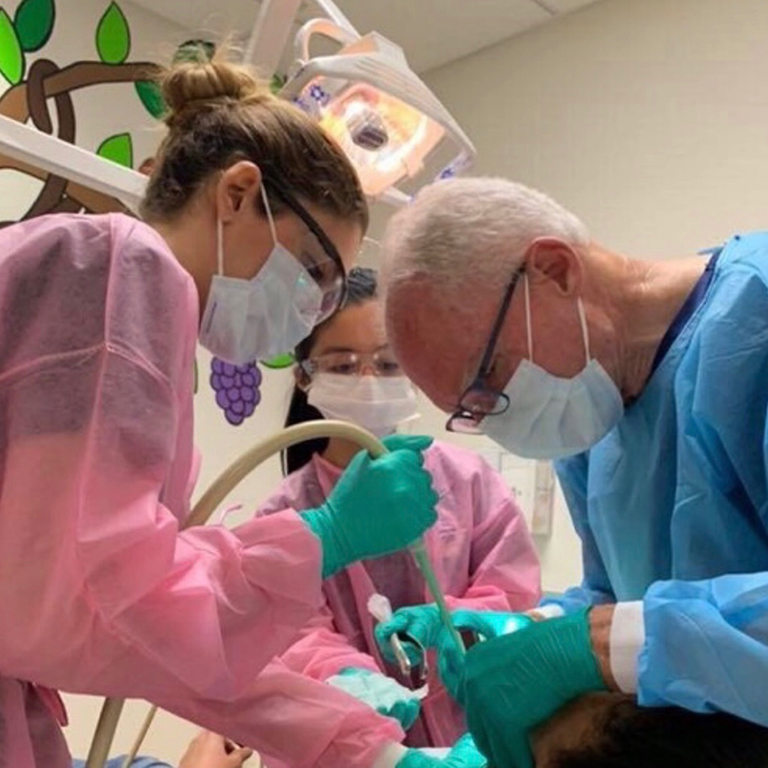 "I believe every single person has a life story filled with some sort of struggle, whatever that may be, and hopefully, the adversity is what makes us stronger." – Romina Homayoun