UCF will be closed November 22, 23 and 24 for Thanksgiving and between December 20 and January 1 for winter break.
Welcome to the Burnett Honors College, where we help scholars become their best selves – personally, academically, and professionally.
At BHC, we foster your intellectual curiosity in an intimate, welcoming environment while providing access to state-of-the-art resources at one of the nation's largest and most progressive research universities. We prepare you for life after graduation by empowering you with the skills of a creative problem-solver so you can use your talent and passion to address the dynamic challenges of the present and future. Our vibrant and diverse community of scholars will provide you with the opportunity to have fun and forge lifelong connections while you pursue your dreams.
I'd like to personally invite you to visit our beautiful campus so you can experience what UCF and BHC have to offer. I am confident you will find what you are looking for and feel at home here with us.

Sheila Amin Gutiérrez de Piñeres, PhD
Dean, Burnett Honors College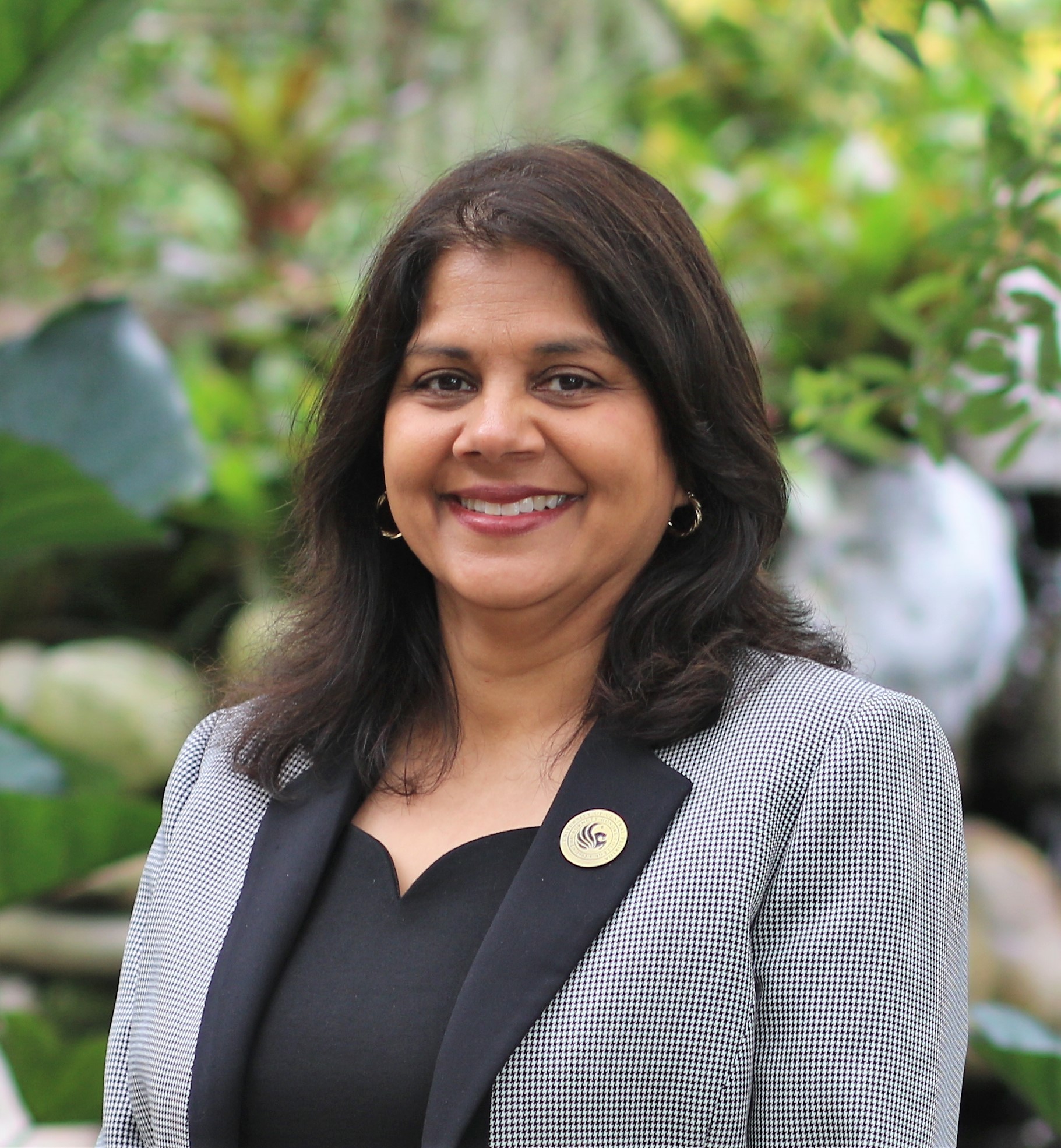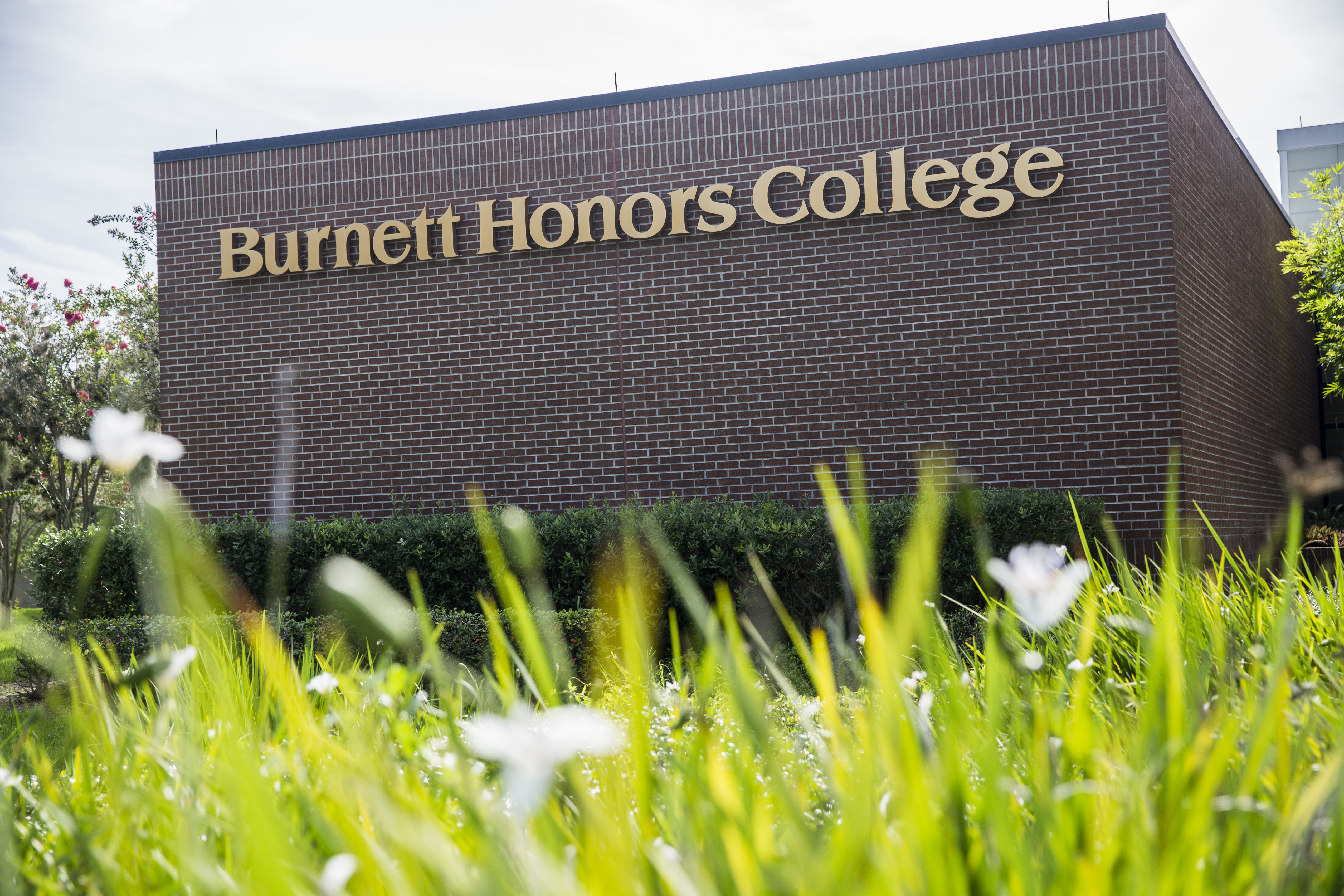 The Burnett Honors College at the University of Central Florida is designed to attract and challenge students who have demonstrated an ability to achieve academic excellence. Honors students receive an education that prepares them to enter the best graduate and professional schools, as well as pursue distinguished careers in a variety of fields. The Burnett Honors College offers two distinct programs of study – University Honors and Honors Undergraduate Thesis.

University Honors is a four-year program designed to offer a small college experience within a large research university throughout each student's undergraduate career. The University Honors curriculum, which consists of Honors Symposium, General Education courses, upper-division courses for a variety of majors, and interdisciplinary seminars, contributes to a robust and well-rounded educational experience.

Honors Undergraduate Thesis is a two-to-four semester program that gives motivated and talented junior and senior students the opportunity to conduct original and independent research in their declared major or another discipline under the supervision of a faculty committee, culminating in a thesis or creative project.
Events
---
Events
Graduating Scholars and their families are invited to celebrate their December graduation. More information and a registration link will be shared directly with Scholars as the event approaches.
Happy Spring Semester! Stop by the BHC lobby to catch up after winter break, get a walking taco for lunch, and gear up for the Spring semester!
BHC Scholars, alumni, friends, and family are invited to come to BHC for a petting zoo, yard games, and a cookout!