Spotlight: From Honors Roomies to Honors Alumni: A Graduation Story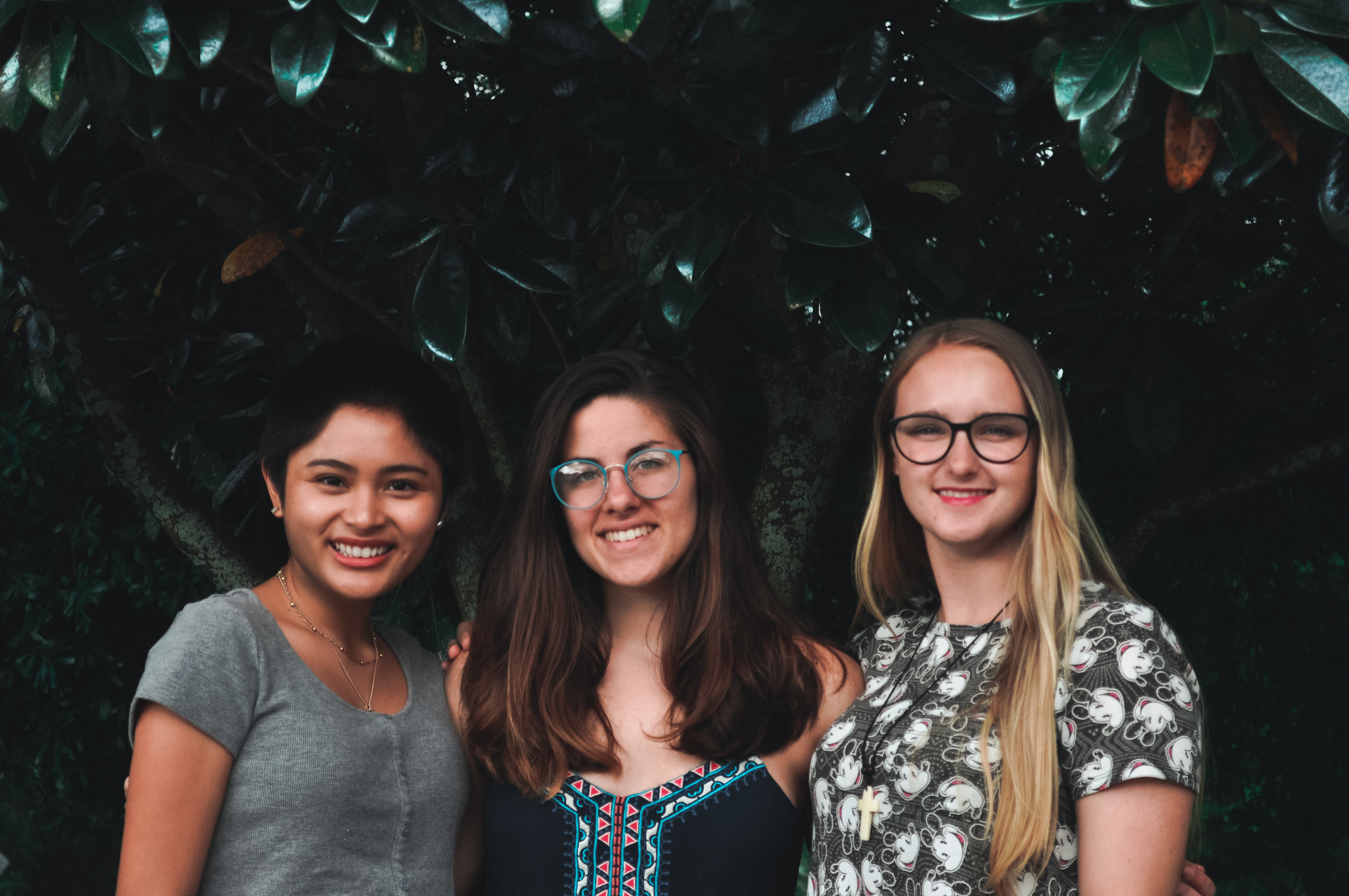 From left to right: Catalina Udani, Danielle De La Pascua, Carly Grimison
The Burnett Honors College community is just that: a community. Students enter an environment built on support and success; one that often breeds some of the most enduring, close friendships. This is exemplified through the relationship of soon-to-be BHC grads and current roommates, Catalina Udani, Carly Grimison, and Danielle De La Pascua. 
"It's been truly amazing living with two fellow Honors Students so passionate about their respective fields," said Udani, "We all live with one another and love each other like family; we also are constantly using each other as intellectual resources (either through helping one another with writing, research, or presentation)."
A former Team Leader for Burnett Honors College, Udani is a Communications and Political Science major who completed her Honors in the Major thesis last year on terrorism and propaganda. The thesis was later adapted into a book that Udani coauthored and is currently on pre-order, among her other publications. This past summer, Udani studied at Duke University in Durham, North Carolina. She was fortunate enough to choose between four graduate programs: Syracuse, Notre Dame, Columbia, and the University of Pennsylvania. Udani's final decision was the University of Pennsylvania, where she will be attending a five-year PhD program with a fully-funded fellowship studying International Relations in Political Science with a special focus on human rights. She will also be graduating Summa Cum Laude.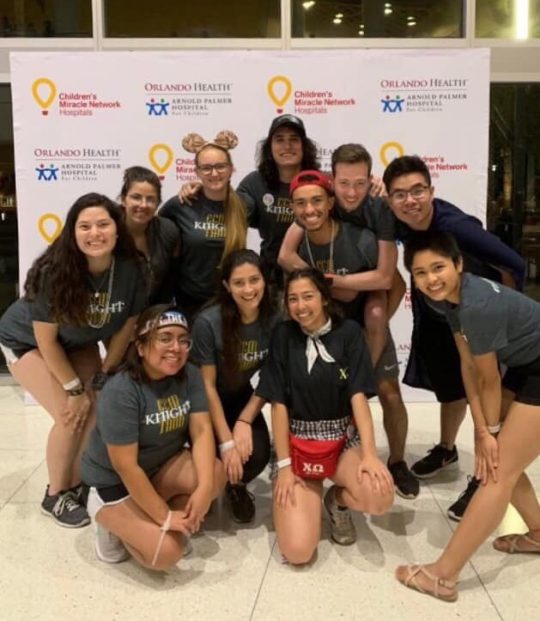 Next, Grimison is a Pre-Dental Biology major whose past research has included the study of cleft palate tooth eruption patterns. She is devoted to helping others and is currently the Social Justice Chair of Catholic Campus Ministries, and will be graduating Magna Cum Laude. After graduation, Grimison will attend the dental program at Nova Southeastern University on a prestigious four-year Air Force Health Professions Scholarship, which will pay full tuition, bonus, stipend, and active duty pay as a lieutenant. 
Finally, De La Pascua is a Plant Biology major and researcher in the Mason lab studying plant biology. She just defended her Honors in the Major thesis on defense chemistry trade-offs in fruits and flowers of the Cornus genus, for which she won a SURE (Showcase of Undergraduate Research Excellence) presentation award. De La Pascua is passionate about the environment, conservation, and serving others through research. This passion assisted her in landing a Disney horticulture internship for the summer. After graduation, De La Pascua is currently choosing between two PhD programs in plant biology, both with fellowship, and is graduating Cum Laude. 
The trio has supported each other in multiple endeavors, including Knight-Thon 2019, where Grimison led a team for Catholic Campus Ministries that Udani and De La Pascua were both dancers on. Grimison and De La Pascua also work as tutors at the UCF Academic Services for Student Athletes office.
"We can't wait to all become doctors in our respective disciplines," said Udani, "and we would have never been able to achieve so much without the opportunities the Honors College has offered us."