The Benjamin A. Gilman International Scholarship Program, established in 2001, provides undergraduate students the chance to study or intern abroad and gain valuable academic and professional experience to enhance their future careers. Past Gilman Scholars have studied or interned in 76 different countries, and nearly half have studied a language in addition to their work abroad. This program targets students who otherwise may not have the resources to intern or study in a different country, thus ensuring that students from many different backgrounds have the chance to contribute to both the United States' and foreign countries' innovation and prosperity.

Oliver McSurley, Associate Director of Study Abroad at UCF, highlights the importance of this prestigious award. "The Benjamin Gilman International Scholarship is an incredible opportunity for UCF students planning to study abroad," McSurley states, "This award is specifically for students with high financial need, and its purpose is to foster increased accessibility for students of diverse backgrounds seeking international experiences."

In 2021, the U.S. Department of State awarded nearly $15,000,000 to students across the country. Each recipient is awarded up to $5,000 to fund their international studies. Of the record-setting 29 UCF students awarded this scholarship, four were Burnett Honors Scholars. Keep reading to get to know these students and what this scholarship means to them.
For Allisa Castro, the Gilman Scholarship has provided an opportunity to bring her studies to life. An anthropology major in the Burnett Honors College, Castro spent the Summer 2022 semester in Italy, completing two classes related to her major. The program she participated in was a partnership with Academics Program International, an organization that helps students study and intern in foreign countries. Much of Castro's studies in Italy focused on 2,500-year-old artifacts that have recently been unearthed at the Hellenistic necropolis of Bosco della Riserva.

Though she enjoyed her time in Italy, Castro is also looking forward to her follow-up service project—a requirement that allows recipients to reflect on their experiences abroad. Upon graduating in Spring 2024, Castro plans to pursue a career in consumer anthropology and multicultural marketing, with the eventual goal of completing a graduate program in sociology. Though the application process was rigorous, she asserts that all the hard work was worth it, as it made her dream of studying in Italy a reality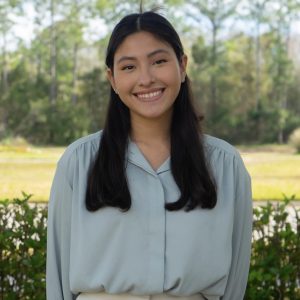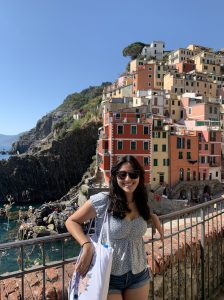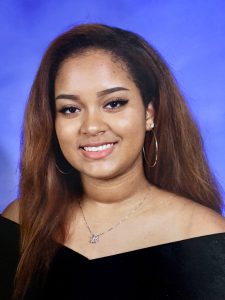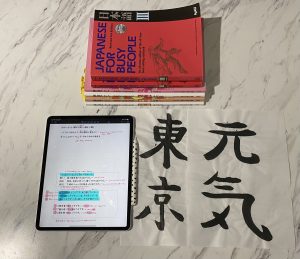 The Gilman Scholarship has allowed Brittney Perry to be one step closer to her goal of traveling to Japan. Ever since sixth grade, she's dreamed of continuing her study of Japanese while being immersed in the entertainment and culture that make up the country. Though her plan to take classes at J.F. Oberlin University in Tokyo this summer was not possible due to COVID-19 regulations, Perry plans to apply again next summer.

Perry emphasizes that her application would not have been the success it was without the help of UCF Abroad's staff, specifically Associate Director Oliver McSurley and Administrative Coordinator James Ehmer. She encourages other students to reach out for help if they're interested in applying. Allowing others to read and revise one's application can provide insight and advice that otherwise would be difficult to come by. Though her application required several hours of revisions, Perry believes that it was all worth it in the end. "The Gilman Scholarship has given me the opportunity to pursue the goal that I set for myself eight years ago, and I know it wouldn't have been possible for me to go to Japan without it," she explains, "To any future Gilman applicants reading this right now, I believe in you!"
As he goes into his final year at UCF, DiGray Olcima is excitedly looking ahead to his future. In August, he'll travel to San José, Costa Rica to partake in the Selina Hotels Program. While abroad, he'll get the chance to experience the culture and lifestyle of Costa Rica while developing his knowledge of international studies. In an effort to help minimize the linguistic barriers that are prominent in North America, Olcima also plans to study Spanish during his time in Costa Rica.

A student in both the Burnett Honors College and Rosen College, Olcima first learned of the Gilman Scholarship from Rosen's internship coordinators, Gisele Canova and Jessica Wicke. After he earns his bachelor's in entertainment management, Olcima aspires to be an internationally adept musical artist, working in the entertainment industry in spaces that lack diversity and inclusion. The Gilman Scholarship is a chance for Olicima and other students to travel outside of their comfort zones and thus is a reminder of Olcima's favorite quote: "A life lived in fear is a life half lived."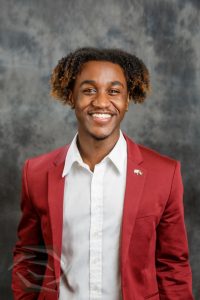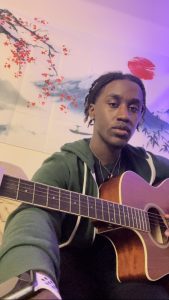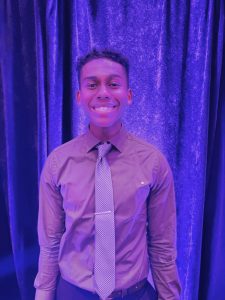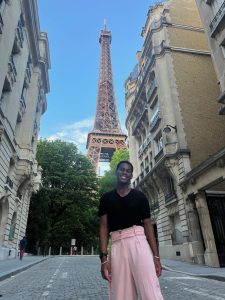 Jesse A. Rigsby has been learning French since he was in sixth grade. Thanks to the Gilman Scholarship, he's been able to put his French into practice while attending classes at Sorbonne University in Paris. Rigsby would like to personally thank the UCF Study Abroad office, Oliver McSurley, and Professor Elizabeth Giltner for making him aware of the Gilman Scholarship and assisting him throughout the application process.

As a music education major minoring in mathematics and French, Rigsby understands the significance of being a well-rounded student. With this in mind, he has words of wisdom for students who are interested in studying in a different country. "Don't limit yourself," he states, "Be diligent and purposeful. Instead of being short-sighted, aim to visualize a worldwide view of how our actions in the present create ripples in the moment, but waves in the future for us and everyone around us." When he graduates in Spring 2024, Rigsby plans to either go into teaching or go straight to graduate school. Whichever path he eventually chooses, he is looking forward to using the knowledge gained during his time abroad to guide him forward in his career.
"The Gilman Scholarship allows students with the drive and passion for studying abroad the opportunity to do so," says Christina Hussey, Coordinator in the Office of Prestigious Awards, "I am very excited for the opportunities these recipients will explore and wish them the best of luck in their abroad adventures." Students interested in the Gilman Scholarship or other prestigious awards are encouraged to reach out to the Office of Prestigious Awards at opa@ucf.edu.