Spotlight: Dean Sheila Pineres Recognized by American Conference of Academic Deans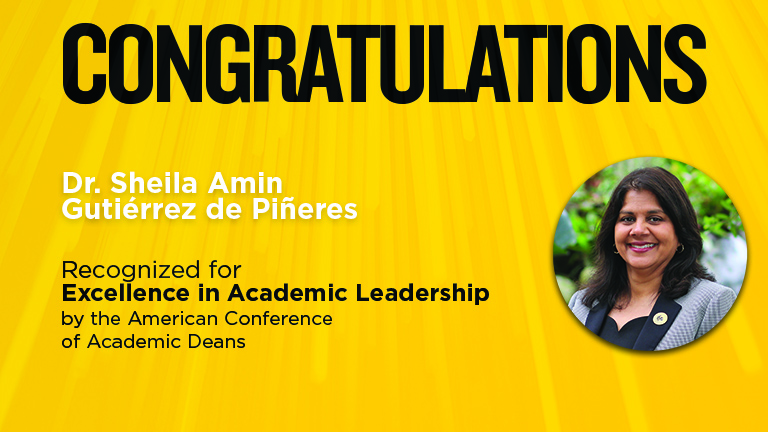 Congratulations to Dean Sheila Amin Gutiérrez de Piñeres, who has been recognized by the American Conference of Academic Deans (ACAD) Board of Directors as the recipient of the third-annual Award for Excellence in Academic Leadership! The award recognizes individuals who exemplify excellence in academic leadership through shaping and supporting positive change on their campuses and communities. Dr. Piñeres was nominated for "her work to diligently create a climate of equal opportunity and inclusiveness" stemming from "her commitment to fostering a climate of diversity and understanding of differences."
Read more in the official press release.