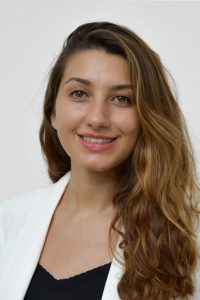 Many Honors Scholars are familiar with Honors Congress. As the official student organization of BHC, Honors Congress offers students leadership positions, exciting events, volunteer opportunities, and more. Alik Manoogian, the president of Honors Congress, is responsible for overseeing all of these affairs. A biomedical sciences major with minors in psychology and medical sociology, Alik previously served as the director of volunteer affairs before being elected president in December of last year. To put her position in a few words, Alik says, "My job is to help realize the goals of all of our amazing directors." This includes finalizing budgets, approving events, helping with recruitment, and so forth. "I really like to say to all my executive board and my officers: if you have an idea, I want you to run with it. I'm here to help you make that idea happen," she says.
For students who are unsure about joining, Alik emphasizes that Honors Congress offers something for everyone. "I think what's so good about Honors Congress is that you can really be as involved or as not involved as you want," she explains, "it's just a really great way to meet people in the community." Furthermore, Honors Congress can serve as a steppingstone to other opportunities. For instance, Alik became involved with Relay for Life of UCF by joining the Honors College Relay for Life team. Members of the team participate in a 14-hour fundraiser to raise money for the fight against cancer. As part of this team, Alik connected with other students who were already involved with Relay for Life, and eventually began serving on the executive board. Currently, Alik is the assistant director of Relay for Life.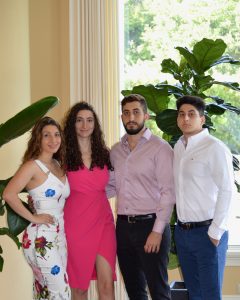 As Alik prepares to graduate in May and later attend medical school, she looks back fondly on her time in BHC and Honors Congress. Of the Honors College, Alik remarks, "It's just so nice to have that homey feeling and know that you're not going to drown in this huge school. You can literally walk up to any single person in the BHC building and ask for help and they'll be willing to help you." As for her favorite memory within Honors Congress, Alik says that it was the "Adopt-A-Precinct" event that was conducted last year. As part of this undertaking, 14 members of Honors Congress volunteered to run a poll location on election day.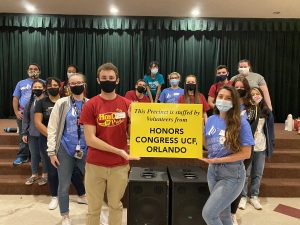 As Alik describes, this was an all-day affair that required everyone to work together to ensure that everything went smoothly and was Covid-safe. "It was just so cool to see us coming together to run such a good precinct. Our members are just so committed to being amazing with everything that they do."