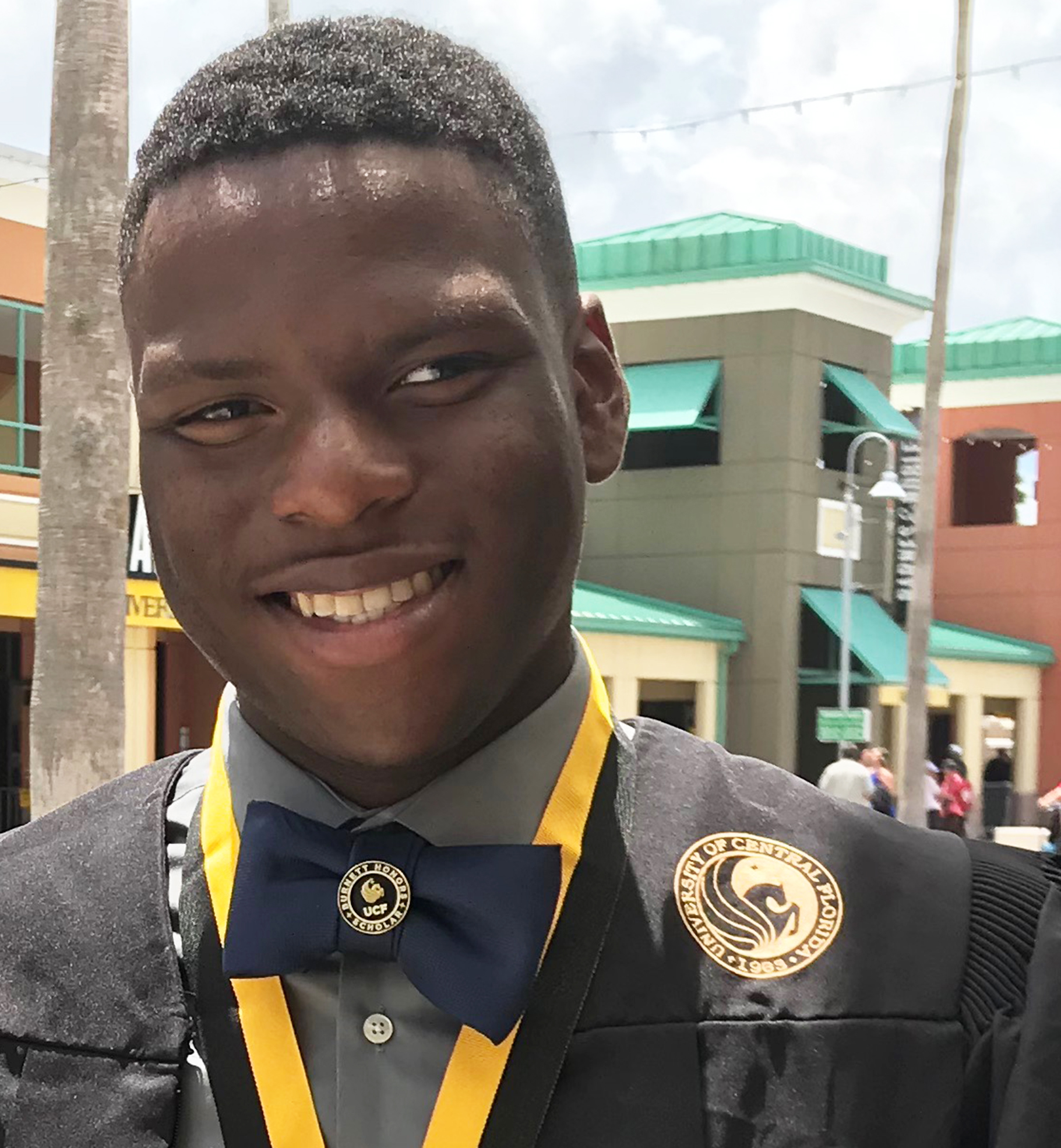 Juvens Jean-Noel - Graduate Assistant Coordinator, InSpire Scholars Program
Juvens Jean-Noel is the Graduate Assistant Coordinator of the Burnett Honors College's InSpire Scholars Program. Juvens was the student body president at Eastern Florida State College and was a BHC Scholar who graduated in 2019, majoring in public administration with a minor in nonprofit management. After graduation, he served with AmeriCorps in Colorado and Texas. Juvens is currently working on a dual Master of Public Administration/Master of Nonprofit Management degree at UCF.
In his role, Juvens works to build the pipeline of applicants, collaborating with the Elevation Foundation, and working with the current InSpire Scholars. He is dedicated to cultivating communities and helping all young people access opportunities to achieve their potential. He is an unapologetic New York Giants fan, avid card/board game player, and a trivia enthusiast.
Email contact: Juvens.Jean-Noel@ucf.edu