The Burnett Medical Scholars program facilitates the matriculation of the Burnett Honors College graduates into UCF's College of Medicine M.D. Program, provided that the students meet ALL the eligibility and performance criteria and other requirements included in the agreement.
Students admitted to the program reserve a seat in UCF's College of Medicine upon completion of their undergraduate studies at UCF with the University Honors AND Honors in the Major distinction. Students maintain their seat through fulfilling a list of requirements and performance criteria, which are in fact designed to prepare them for the medical school experience. The program is not designed as an accelerated program.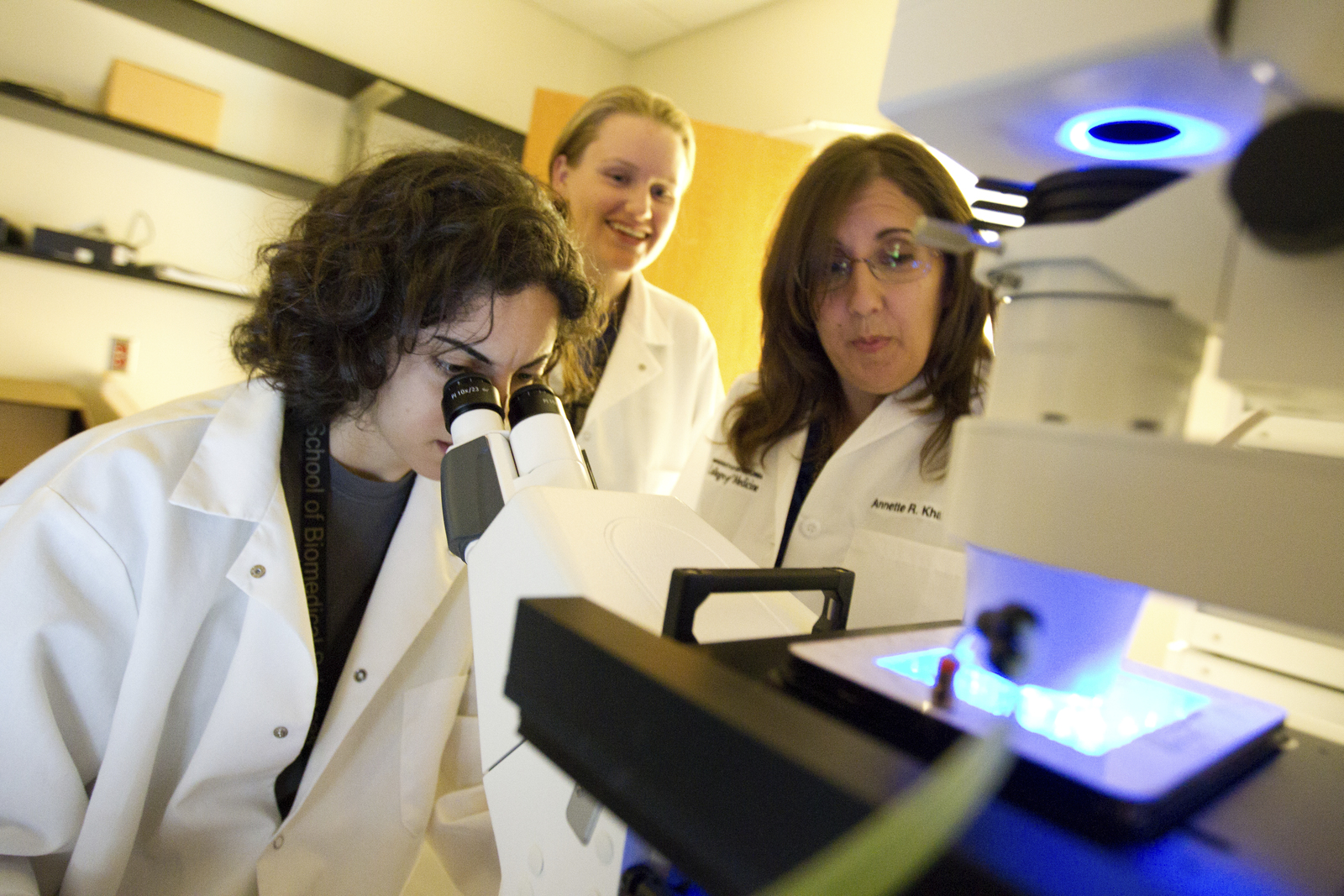 ELIGIBILITY
Incoming Status:
Only "First Time in College" students who start at UCF in Summer 2021 or Fall 2021 are eligible (transfer students or current UCF students are NOT eligible)

Students who complete an AA degree through dual enrollment at the time they graduate from high school are eligible on a case-by-case basis

Students who earn > 30 credit hours through dual enrollment, AP, IB or other methods but NOT an AA degree will be evaluated on a case-by-case basis

Students must apply to UCF and submit their complete University Honors application* and Burnett Medical Scholars Request for Consideration Form** by November 15, 2020
*The Burnett Honors College University Honors Application is a separate application, which may be requested here.  **The Burnett Medical Scholars Request for Consideration Form will be included in the University Honors Application packet for applications sent prior to the November 15th deadline.
Standardized Test Scores: Minimum New SAT score of 1500 (Math and Evidence-Based Reading & Writing) OR Minimum ACT composite of 34 (one sitting)
High School GPA and Class Rank: Unweighted high school GPA of 3.800 (based on academic core, as recalculated by UCF Undergraduate Admissions) and class rank of top 10 percentile (if the high school ranks).
Burnett Medical Scholars Application at UCF College of Medicine: Students must complete the online application to the program by the deadline (February 15th, 2021)
Residency: Students do not need to be Florida residents to be eligible for the Burnett Medical Scholars. However, they must be US citizens or permanent residents of the US with a permanent alien registration card in their possession prior to matriculation into the MD program
Only students who meet ALL of the eligibility criteria will be considered for the Burnett Medical Scholars program
DEADLINES
| | |
| --- | --- |
| November 15th | Deadline to apply to UCF, submit complete Burnett Honors College Application, and submit the Burnett Medical Scholars Request for Consideration Form |
| February 1st | Deadline to submit updated transcript with senior year grades to Burnett Honors College |
| February 15th | Deadline for confirmed eligible students to submit online Burnett Medical Scholars application to UCF College of Medicine |
| March 15th | UCF College of Medicine informs students of admission decisions |
| May 1st | Deadline to reserve seat in the Burnett Honors College and the Burnett Medical Scholars Program |
|   | Students who do not reserve their seat will lose the opportunity to participate in this program! |