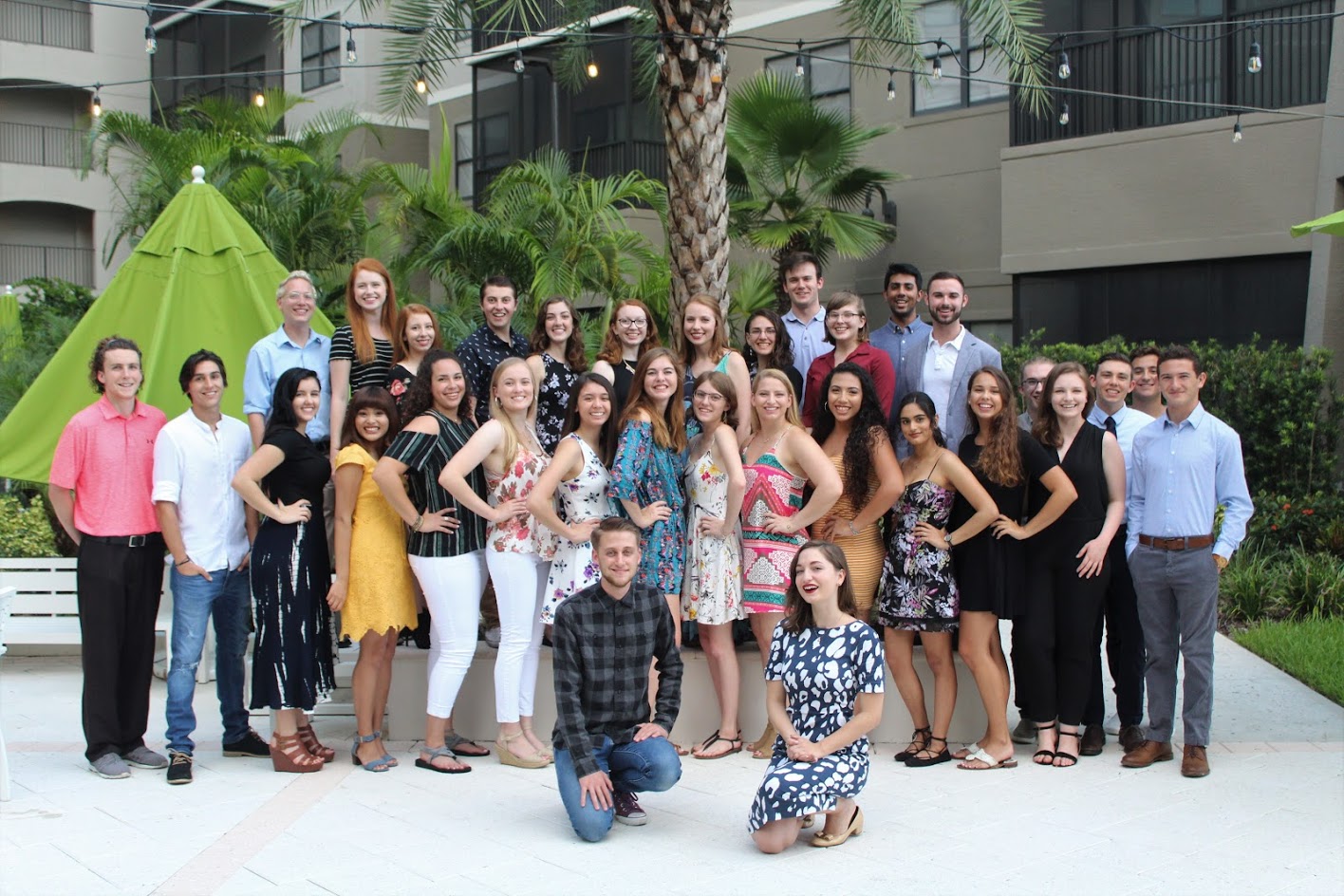 The Team Leader program at the Burnett Honors College became an important component of the Honors Symposium course during the 1996-1997 academic year.  The program recruits outstanding Honors students at the sophomore through senior levels to serve as role models and guides for incoming Honors freshmen.  Each Team Leader is selected on the basis of a rigorous process that includes group interviews, an evaluation of academic standing, leadership in other areas of the university life, and a three-day training.  In addition, Team Leaders attend various meetings and trainings throughout the fall semester in order to gain a better understanding of their role in Honors Symposium.
---
During the fall semester, Team Leaders serve as teaching assistants for the Honors Symposium course and as mentors for groups of 15-20 Honors freshmen.  Team Leaders are responsible for:
Leading breakout discussions with their team members following each lecture

Monitoring their team members' assignments and attendance

Organizing various social and cultural events for their team members

Serving as liaisons between the Burnett Honors College and their students

Participating in a leadership development retreat and weekly meetings
The principle behind the Team Leader program is simple: to provide an example of an involved, successful student.  Each Team Leader has her or his own insights and brings to the Honors Symposium course a unique perspective that will help to shape the first-year experience for our freshmen.