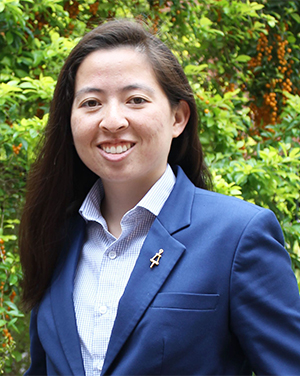 Spotlight: Amy Lebanoff
Major: Mechanical Engineering
Study Abroad Program: Brazil Study Abroad (Spring 2018)
---
What did you do while studying abroad in Brazil?
The trip was a combination of cultural, professional, and academic experiences. We began with culture in São Paulo, Brazil's most populated city. Here, we explored the Modern Art Museum, a market in Japantown, and the Museum of Football among other destinations. Throughout the following week, we drove to five more cities; in each, we were exposed to a different aspect of the aerospace industry or engineering in general. In Botucatu, we toured a high school sponsored by Embraer, a leader in the aerospace industry, where the students choose tracks such as health science or media and focus their studies on an area they are passionate about. At the University of Campinas, we spoke with Professor William Wolf about his aeroacoustics and computer simulation research which gave us insight into the topics we might explore during or following our time at UCF. Each time we visited an Embraer location, we became more familiar with the design and manufacturing process. The trip served as a sort of practical lab to supplement the engineering courses we had already taken. It's one thing to know how Bernoulli's principle works, but it's an entirely different thing to be able to see and feel a plane while the engineer who designed it explains each part's purpose.
Why did you want to study abroad?
The Brazil program is tailored toward engineering students. The field is becoming increasingly global, and I felt international experience would be key to my success in the field. I wanted to see how engineering businesses operate in a global context and to build relationships with other students and faculty who share my interests.
What were the most interesting experiences you had?
One of our group meals was at a Brazilian steakhouse. I'd never been to one before, so it was a nice treat to have my first experience be in Brazil. Each of us had a little token that was green on one side and red on the other to indicate whether we wanted more food or needed a break. On the way to the restaurant I was bummed that I wasn't feeling hungry, but the second we walked in and I could smell and see the food, I was ready for the buffet. Another interesting place we visited was Campos do Jordão. This is a town in the mountains near São Paulo which has Swiss-style architecture.
When we first arrived in Brazil and were still getting adjusted, we were walking around a park in São Paulo. A couple of local kids approached us and asked to join. We had only one Portuguese speaker in our group. Despite barely being able to communicate with the boys, we were able to set up and play a game of frisbee.