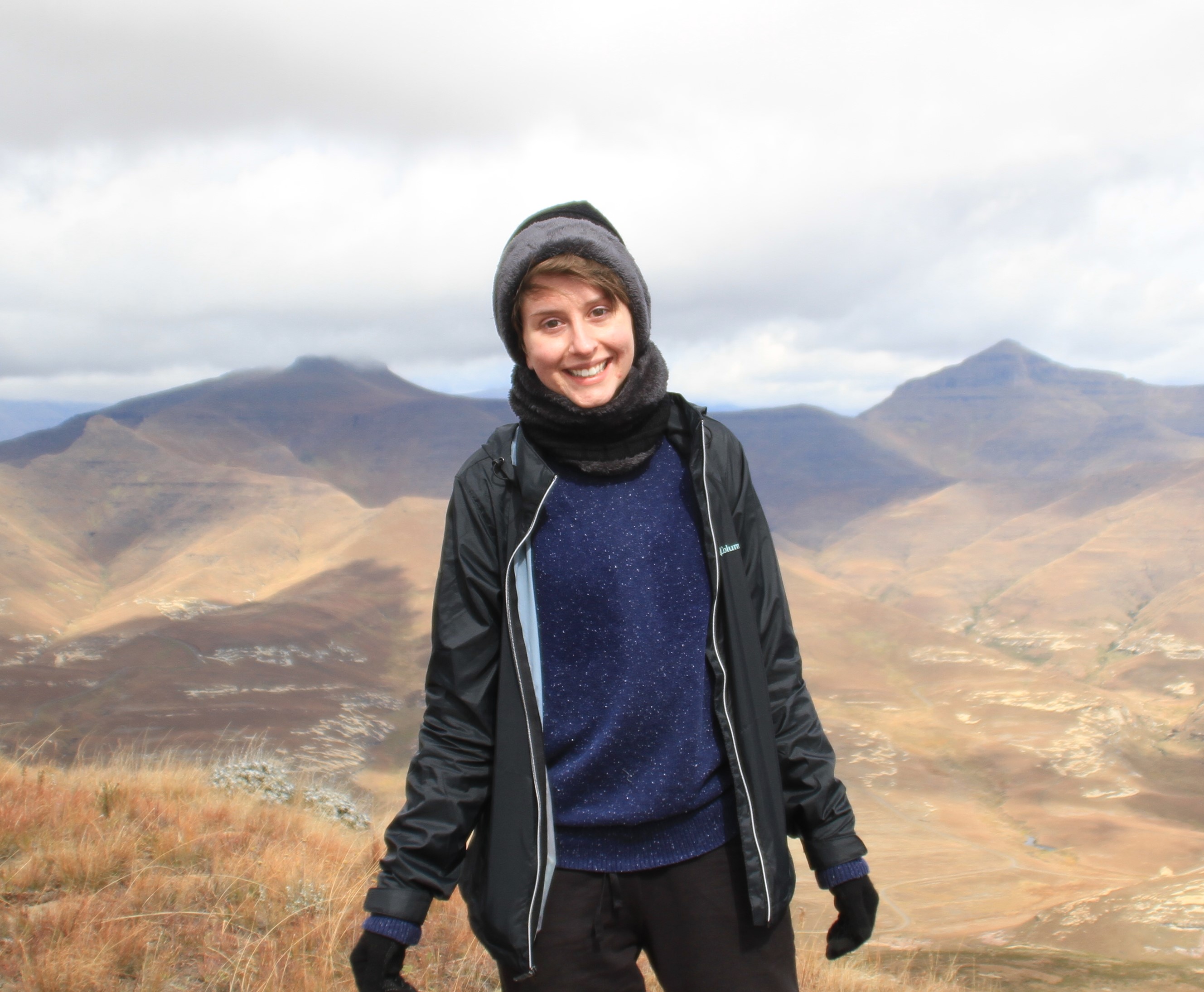 Zoe Smith
Meet Zoe:
An international and global studies major who spent 3 weeks of her summer break on the service learning study abroad trip to South Africa with the Burnett Honors College. Read more about her experience below:
Last summer, seven other Honors students and I went to South Africa for roughly three weeks in May. We were mostly in the Johannesburg-Harrismith area. I would say the trip was divided into 4 or 5 parts…for the first couple of days, we were travelling and exploring Golden Gate National Park. It was the part of the trip for us to get used to being in a new environment.
The second part of our trip was where a lot of the service learning took place, which was the main purpose of the study abroad trip. It was also why we were in a class for the semester leading up to the program – it was amazing after learning about the culture and the history in a textbook in a classroom setting, to then experience it first-hand through our service abroad. Our service took place in the township called Intabazwe just outside the city of Harrismith. We worked with the community center in the area – we did two seminars, one on oral hygiene and one on safe sex. Here we handed out floss, toothbrushes, toothpaste, hand sanitizer and condoms to the people of the community. We do the safe sex seminar pretty much every year for that community because HIV is so prevalent. We aren't just giving them free condoms, but we're also explaining to them why they need to use them, and why it's a big issue that they should be conscious about. Something that really resonated with them was when we were talking about how HIV can carry over to their babies – that's when people really got concerned and started paying attention. Along with the safe sex seminar, we donated some Project Cure kits  that contain a whole assortment of medical equipment like IV drips, thermometers and gloves that the nurses need to take care of injuries and sickness the community.
My project was planning and building the greenhouse. We wanted to help them grow more crops out of season, so they have more produce available to the community year round. The way the program works, each student takes on a project and figures out the funding for it and does all of the research to find the most efficient and sustainable way to help the community. We also built a chicken coop, supplied them with chickens, and taught them how to make a sustainable cycle where they can make money. The focus of the trip is sustainability, so the goal is to give them something to start with, and then they are taught how to keep the sustainable cycle going.    
The third part of our trip was at Nambiti Game Reserve-we stayed at Cheetah Ridge, and those projects were more hands-off. We raised a monetary donation so we could help support their efforts – hiring vets, having someone to fly the helicopter to locate animals across the huge game reserve. We also donated a drone, so they could survey animals without getting too close. We also donated equipment that they needed, like flashlights and binoculars. We went out with reserve management, in the middle of the day when resort guests aren't out on tours. We worked with them to set the bait for a leopard trap. The reserves in South Africa actually trade animals with each other to mix up and strengthen the genetic pools, since the animals are living in closed environments. Another big thing we did at Nambiti was the rhino de-horning. They saw off the horn, and round it off to help with anti-poaching efforts. These animals are endangered and are much less likely to get poached if the horn is so small.
The fourth part finished up in Johannesburg, which is one of the major cities in South Africa. We were able to see Constitution Hill where the judicial branch of the South African government is located, and we also went to the Apartheid Museum. We finished up, and headed back to Orlando after that.
Initially, I had been interested in studying abroad in other countries, but the Honors College really works hard to make their programs affordable for their students. It's a once in a lifetime experience…how many people are you going to meet in your life that can say they have gone on an African safari?
Interested in the 2019 trip? Sign up for our info session here!