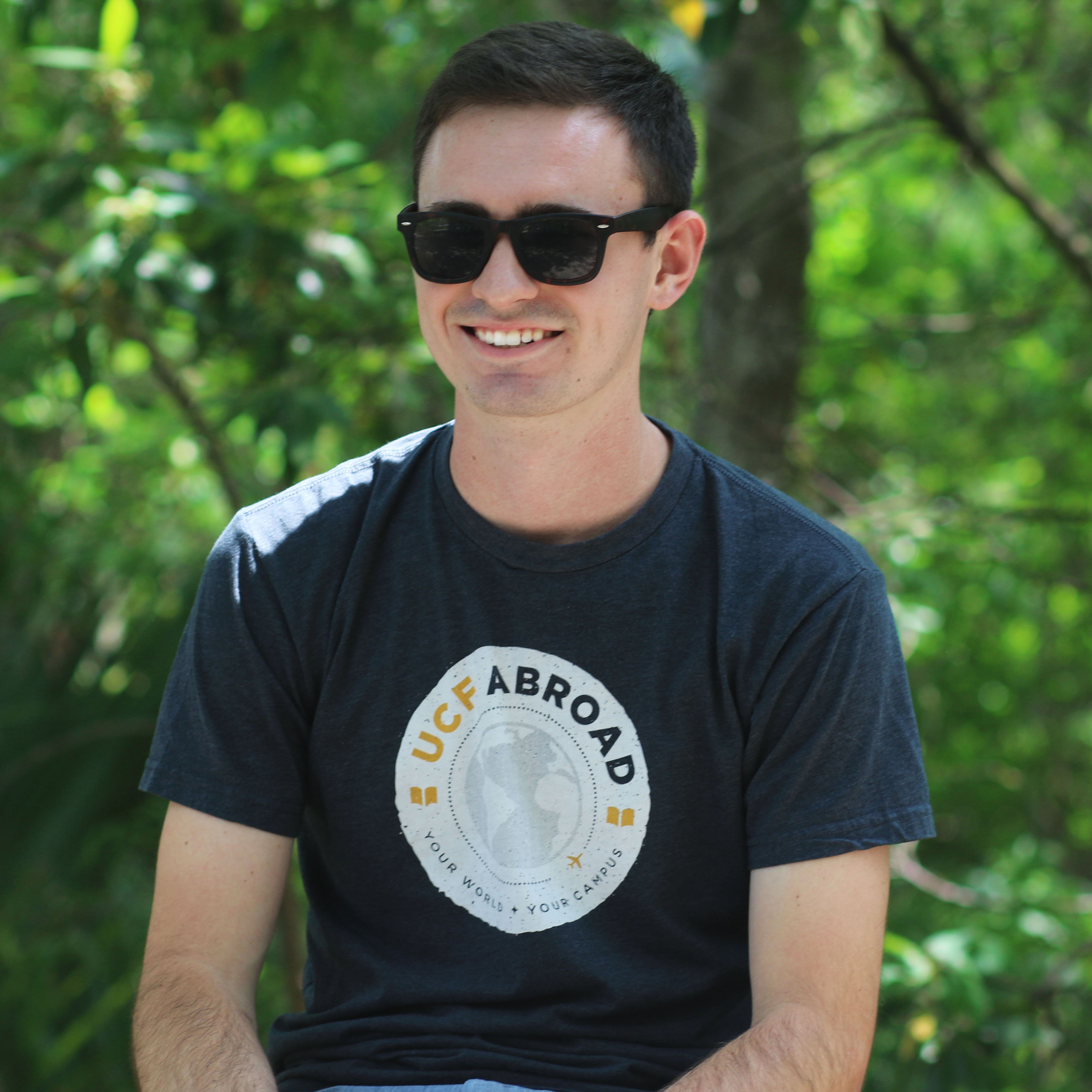 Zach Good
Meet Zach, a Member of the President's Leadership Council, a Student Sustainability Advisory Committee Member, a CGIU Scholar, a President's Scholar, former LSA Executive Director of the LEAD Scholars Academy, and Former VUCF Environmental Director
"My freshman year I was a health services administration major who was convinced that I was going to run a children's hospital one day. I had volunteered at a children's hospital all throughout high school and I was sure that that was what I wanted to do. But then I went on the study abroad trip to South Africa and it completely changed my worldview and my perspective. I basically had an identity crisis on this trip. Seeing how beautiful South Africa was made me really appreciate the environment and nature.
The big thing that really hit me was seeing the waste management infrastructure over there. One town we were in had trash lining the streets. They had nothing to do with their trash other than put it in their own backyard, which is a huge environmental injustice and a health hazard to those people. It got me thinking, how can I solve this problem for them one day? What kind of field can I go into? Upon returning from the trip, I changed my major to Political Science with a minor in Environmental Studies. I was selected to be the Environmental Director for VUCF. I really threw myself into this position and got into the sustainable culture. I was kind of put under this microscope to be sustainable, it was expected of me, so it helped me change my own values and practices. It's a much better lifestyle; I'm saving energy and I'm happier.
The first issue that got brought to my intention as Environmental Director for VUCF was that there isn't a single recycling can on memory mall and that absolutely baffles me. It's such a high-traffic area. I set a meeting with Facilities Operation to learn as much about recycling and waste management here at UCF. I started looking to other programs at other universities around the country. I reached out to someone who implemented a recycling program. One primary example was University of Colorado – Boulder. Their program utilizes volunteers to serve as "goalkeepers of waste," essentially. When tailgaters are trying to dispose of waste, that volunteer helps tell them where that waste should go. After reaching out to the person in charge of this program, I decided to implement a similar program at UCF and expand it to our tailgates.
There are two components to Knights Go Green: there's a tailgating component and then a stadium component. This program launched at the Spring Game this past April. I had about 90 volunteers there throughout the day. It went very well, the volunteers were absolutely effective. If the volunteers weren't there helping people put their waste in the right receptacles, there would be so much waste that would be thrown into the wrong receptacle. The next steps are going to be to learn from this game and improve it for the Fall regular football season. We hope to expand to basketball games, baseball games, and eventually change the culture at UCF to become more environmentally friendly."