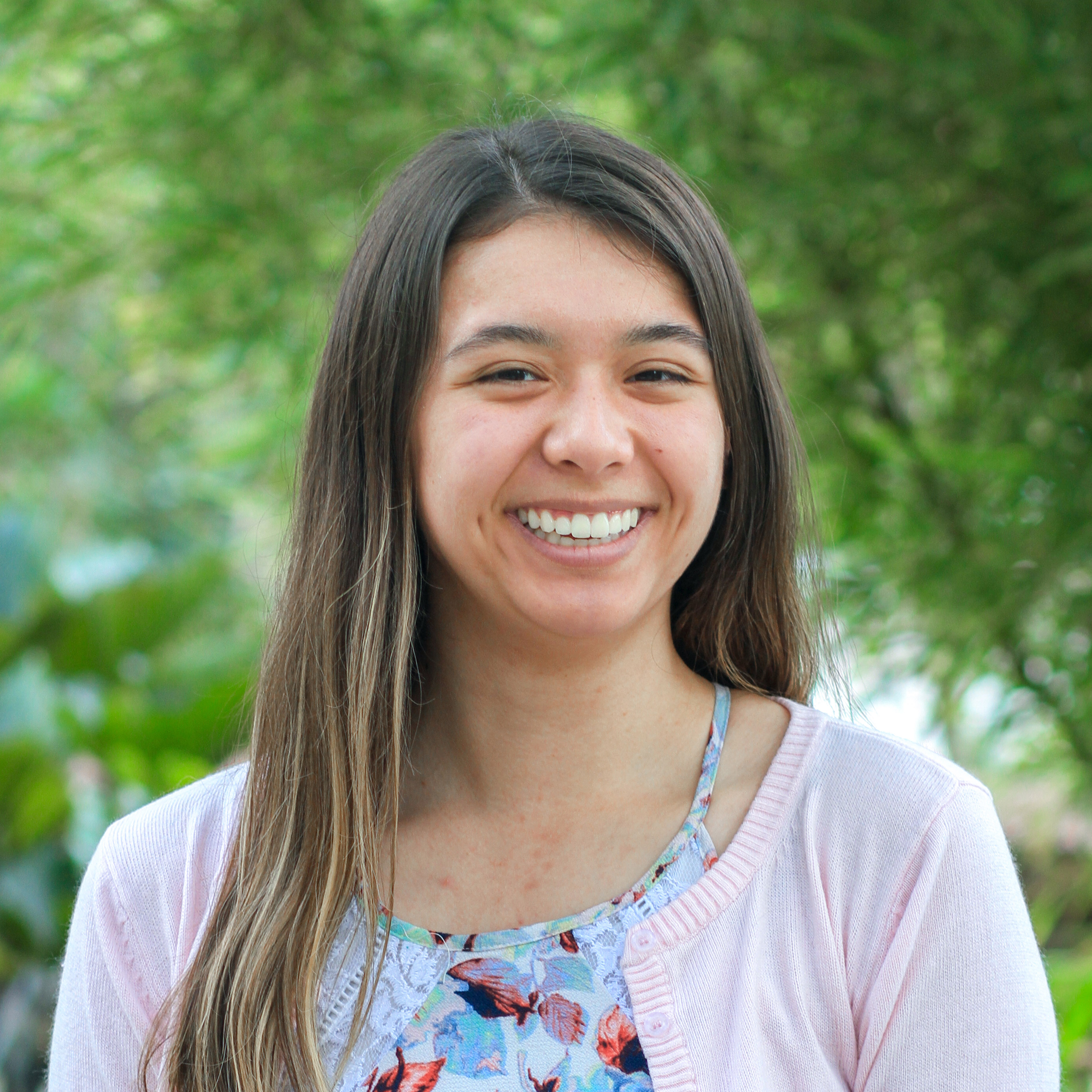 The honors orientation ambassador, student assistant, secretary of POTO, researcher and senior biology major loves kids and wants to pursue a career as a pediatric occupational therapist
I was accepted into research my first week of college in the biology department with Dr. Fedorka, and I have been conducting research in his lab ever since. I've worked really long on one project which was with an Asian citrus, psyllid, an invasive species, and we're seeing how temperature fluctuations actually impact their ability to vector diseases. My partner and I also presented this research at SURE and received the peer award. We're also working on another project with mosquitoes and, again, seeing their ability to vector diseases based on pathogens and such. I realized that this research would help me wet my toes for master's and doctoral research when I will have to write my own paper, find sources that back up a topic that you feel passionate about, and other technical skills. So the research I am conducting now is giving me the experience and foundation necessary so that when I am in grad school, I'm not a newbie at it, and I look forward to continue this research until I graduate.
I shadowed a pediatric occupational therapist at Johns Hopkins in St. Petersburg, which is an outpatient center, and I fell in love with it; it was definitely where I was supposed to be. While I was there, I told myself that this was it. I enjoyed it so much that I continued shadowing different therapists -  another occupational therapist at Northside Hospital in St. Petersburg, [for example], and I recently started shadowing a hand therapist here in Orlando. All of these different experiences, whether it be playing with children, helping stroke patients, or just simply giving patients a toothbrush and a comb, have shown me that the reason I want to be an occupational therapist is to help individuals even after their stay in the hospital and see progress, helping them to continuously get better.
The Pre-Occupational Therapy Club, or POTO, was really influential for me when I joined it my sophomore year, because this is when I made the decision to become an occupational therapist. So I joined POTO and I kept talking to their executive board, and I was asking them for advice in terms of applying myself. They had a bunch of occupational therapists who would come and speak to us and tell us about what they're doing. I enjoyed this club so much that I was recently elected their secretary, and I'm excited to continue with that and be that person that the executive board was for me.
I also interned with CECO, the Conductive Education Center of Orlando. I did an internship there, and it was great. I was in the yellow classroom where they have kids ranging from really little to college student-aged individuals. I had kids who were about 10 to 15, and we worked on anything from language [and] math, [to] the conductive portion, where there was a sitting program, a laying program [and] a standing program. So it's getting them to move and walk and train their muscles to take care of themselves.
Volunteering at Give Kids the World, however, helped solidify my decision even more, and it has my heart. I started volunteering there as a service-learning assignment in speech class, and I loved it so much I just kept with it. But I do anything from volunteering at the carousel, to helping out in the kitchen area. But my favorite thing to do there is, being a part of their character program. That's been super fun, and has been another reason why pediatric occupational therapy would be amazing for me.
My sorority is Gamma Phi Beta. Everyone's always surprised when they're like, 'you're in honors and you're in a sorority?' And I'm like, 'yes, I am!' When you're in honors, you can do so many other things.
I'm on the exec board for the sorority as Pan-Hellenic Affairs vice president. I love what I do in my position. I'm the person who reaches out to the other sororities and fraternities and keeps our relations going – so if they're hosting an event for their philanthropy, I'm trying to get my sorority involved in trying to help them fundraise or go to their events. So it's building community, and that's what I love about it.
Our sorority's philanthropy is Girls on the Run, which is dedicated to building strong girls. There's a chapter in Orlando and they do a 5K every year, which we try to go out and support. It is important for me to be an example to younger girls because I want them to know that no matter what their passions are in life, they should pursue it. Whether that is becoming an artist, police officer, CEO, or occupational therapist, young girls should be surrounded by examples of what it means to follow your dreams.
A little over a year ago this is not where I thought I would be. But, I've started volunteering early on, I started research early on, and those things have helped me realize this is what I want to do. I also do Knight-Thon every year, so there's always been a revolving door for me like - kids kids kids! Give Kids the World, Knight-Thon, CECO - I just keep coming back to all of these things and I love it. Being a doctor, I felt like it was a one-and-done experience, whereas [becoming] an occupational therapist, I am helping patients to continuously get better.