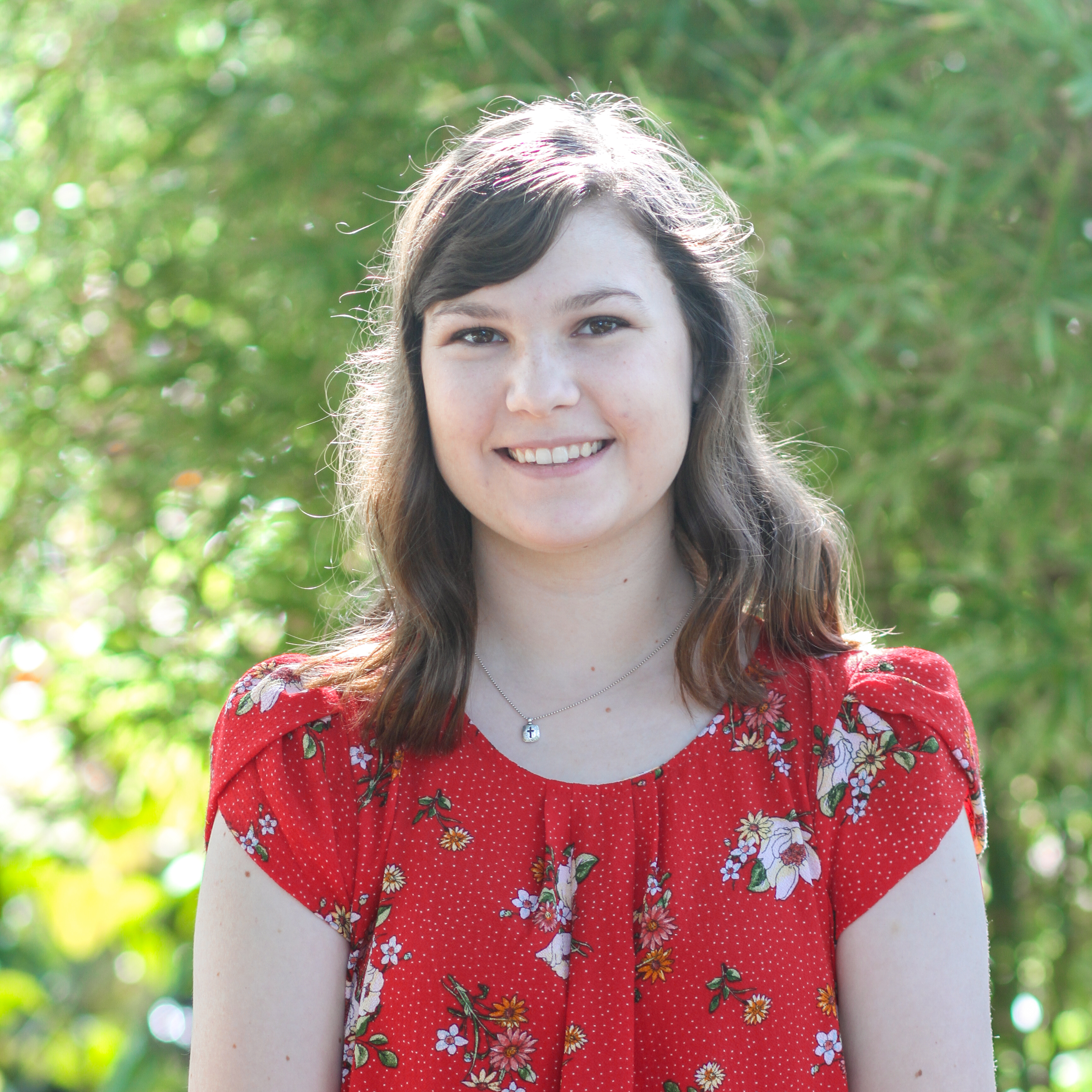 Among Lauren's accomplishments: 2019 Order of Pegasus recipient, former president of Tau Beta Pi Engineering Honor Society, Intro to Engineering TA, honors peer ambassador, Honors Congress leader, iSTEM camp counselor, UCF Sustainability Initiatives intern, and expert dancer. She is a recent BHC grad, working on her master's degree in environmental engineering at Clemson University.
As the daughter of two UCF alumni, my love for UCF began at an early age. I was born and raised in Orlando and grew up attending UCF events, so I was familiar with the campus and strong school spirit. I visited the Burnett Honors College during my senior year of high school. BHC was one of the primary reasons why I chose to attend UCF. When I pictured myself as an honors student at UCF, I knew it would be a positive and exciting college experience. I could continue to dance at my local dance studio, where I had been a student for eighteen years, training in ballet, jazz, tap, and lyrical. I could also stay close to family and be amongst the brightest students in the best honors community.
In high school, I discovered my love for chemistry, and I have always had a passion for the environment. I chose to major in environmental engineering since it combines both interests together in one degree and also minor in chemistry. During my junior year, one of my professors, Dr. [Anwar] Sadmani, reached out to me as he was looking for undergraduate students to assist in his research lab. Knowing that I would be applying for graduate school the following year, I knew this would be a prime opportunity to gain valuable research experience and boost my resume.
Dr. Sadmani works in the environmental engineering department, with a focus on membrane treatment of emerging micropollutants and disinfection by-products. Our research group worked on a project associated with the Environmental Protection Agency regarding the treatment of urban runoff with forward osmosis membranes. This opportunity confirmed my decision to perform research after my undergraduate education and grow my engineering knowledge at the graduate level.
Almost two years ago, I was initiated as a member of the Florida Delta Chapter of Tau Beta Pi, the Engineering Honor Society. It is a unique society, because it is not just a UCF organization. Tau Beta Pi is the oldest National Engineering Honor Society, which includes all majors of engineering. My older brother, dad, and great-grandfather are all members of Tau Beta Pi as former engineering students, so I was thrilled when I received the invitation to join. I quickly joined the officer board as the communications chair, but knew that I wanted to have a stronger impact so I was elected as president for the 2018-2019 school year.
Our Florida Delta Chapter of Tau Beta Pi provides a variety of events for engineering students to attend. Through our events, we encourage students to participate in professional development, social engagement, and community outreach. Our chapter at UCF has been one of the most successful chapters in the nation this past year. In fact, the Florida Delta Chapter recently received the Chapter Project Award and Chapter Excellence Award with Distinction at the 2019 Tau Beta Pi National Convention for our superior performance during the 2018-2019 year! As much as I miss Tau Beta Pi at UCF, I am continuing my leadership role in the organization as an advisor for the chapter at Clemson.
As a freshman, I discovered the Order of Pegasus award and decided it was a goal I wanted to achieve. As I read the accomplishments of the previous recipients, I honestly thought it would only be a dream. The dream became reality the moment that I learned I was chosen as a recipient of the Order of Pegasus for the Class of 2019. I was excited and overwhelmed with emotion as I realized I had truly made a lasting impact on the UCF and honors community.
UCF has provided me the opportunity to grow as a student, leader and professional woman. My involvement in the Burnett Honors College has given me the confidence and ability to succeed in life's challenging adventures. Through my leadership positions at UCF, I have been able to mentor and inspire young students to pursue careers in STEM. As a teaching assistant, it was refreshing to meet so many unique and intelligent students, who as a group taught me more than I could have ever taught them. My confidence as a presenter and leader in engineering has grown exponentially from this experience, and I have formed lasting relationships with my fellow members of Tau Beta Pi and the professional engineering community.
For my next academic adventure, I am attending graduate school at Clemson University to earn a master's degree in environmental engineering and science, focusing on environmental chemistry research. Choosing a school to attend for my graduate education was a tough decision. I was fortunate in that my older brother completed both his undergraduate and graduate degrees at Clemson, so I had already visited the school many times. I knew that attending Clemson was the right decision because of their strong academic program, school spirit, and my own intuition.
After completing my formal education, I plan to pursue a career in environmental protection by implementing and enforcing regulations designed to minimize negative environmental impact. The decisions made in the present may only have limited impact now, but the true and lasting consequences will endure for future generations. I want to help ensure these impacts are positive ones.