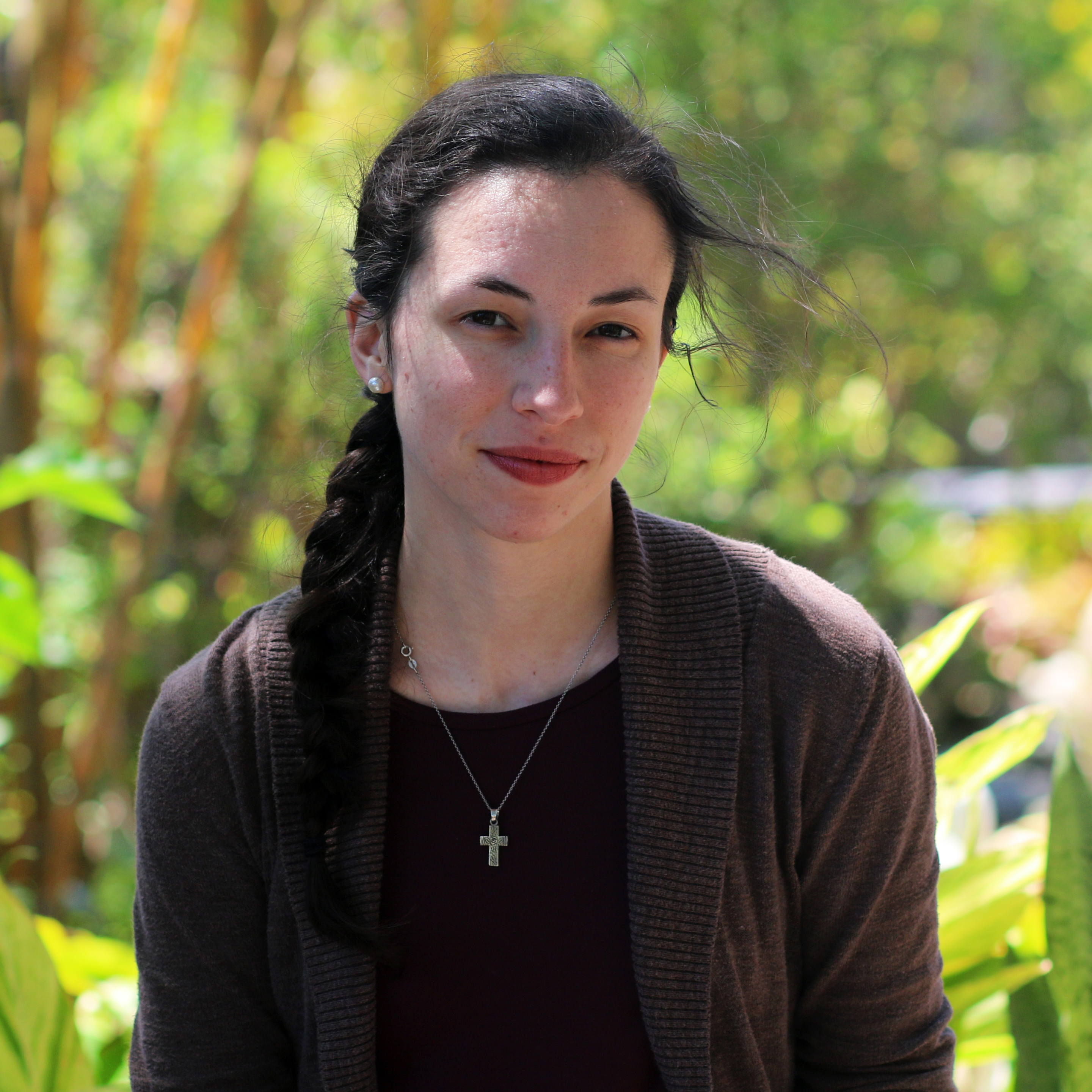 Sophia Morrell
"I didn't really want to stay in Florida for college. When I found out I was a national merit scholar, UCF started sending me information. It was really the honors college that sold me on UCF. The honors college just seemed to really care about the students. They made me feel like I wasn't just some number or someone they just wanted money from; they really wanted me to succeed. I felt like they were investing in me, so I wanted to become a part of that. UCF honestly wasn't even on the radar before, but now I can't imagine going anywhere else.
I'm a math major with a music minor. I was here for a semester without singing. Not being in a choir for that first semester here was really hard so I joined the chamber singers choir. I took a statistics class one semester and I just knew I had to add a statistics minor after that. So that's what I'm studying: math, music and statistics.
From the math department, I was sent information about a SMART scholarship program. The SMART stands for science, mathematics, and research for transformation. It's a department of defense program to recruit civilians. When you apply, your application gets sent to research labs all over the country that are under the department of defense. If you're matched, you get a scholarship for the rest of your time in undergraduate career. In return, you work for them for every year they provide you a scholarship for. It's a scholarship but even better, I have a job when I graduate in May. I'll be an operations research analyst for the Air Force Material Command. There's a lot of opportunity for further education and growth through this opportunity. I went up this past summer to meet everyone. It's going to be a lot of math but it will always be changing. It's a great way for me to decide how I want to use my math degree. This will really help me determine what my major can be used for. I'm both nervous and excited for this opportunity after I graduate. I'm excited for the new experiences but nervous because I've lived in Florida my entire life. I'll be moving to Ohio; it's going to be so cold there. I've never had to scrape my car or shovel snow so I'm kind of nervous. But being thrown into a new situation and seeing how I can adapt is going to be exciting. I'm excited to see how my experiences here will help me make friends and get involved in my new life after college.
 Coming to such a big school is scary but the honors college really helped teach me how to make friends and get involved. You make friends by getting involved. I'm emotionally connected to this school now because of it. I love how supporting UCF is of its students dreams. I was really unsure about studying abroad but I was encouraged to do it anyways so I spent the semester in England. It was phenomenal."