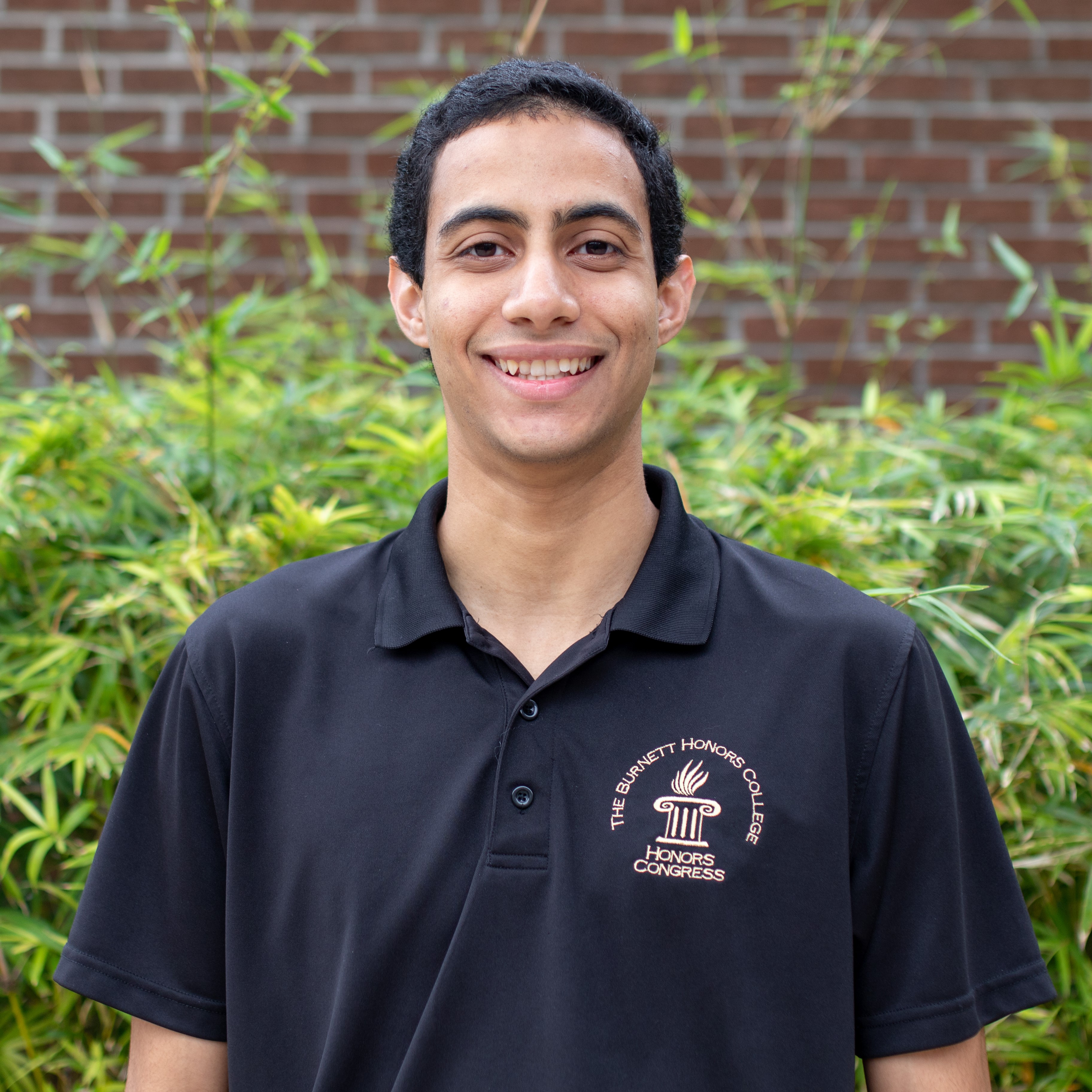 Samuel Mikhail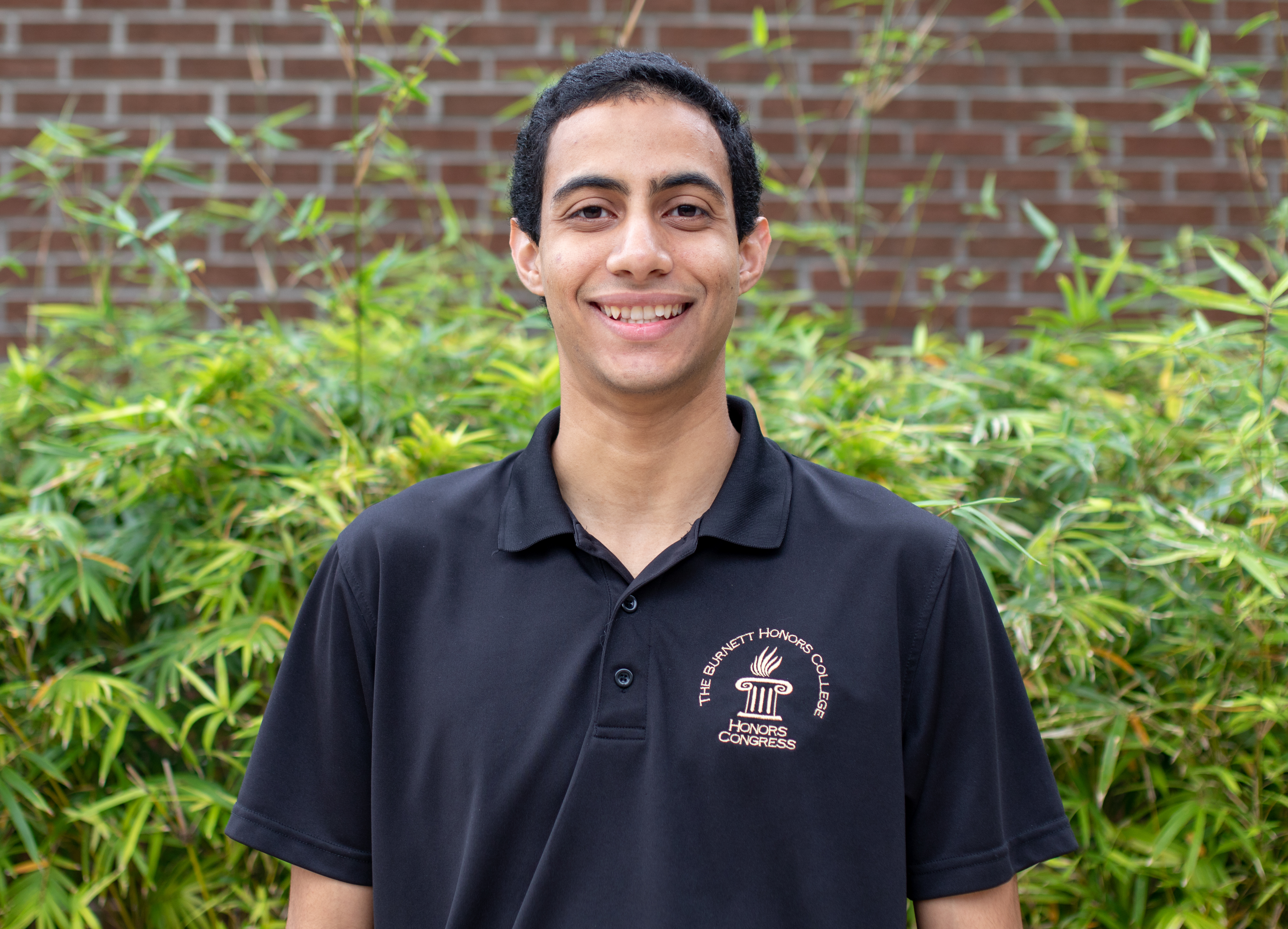 Meet Samuel: a Biomedical Sciences major; Honors in the Major and Burnett Medical Scholars participant; and the current President of Honors Congress.
---
I think that the people you meet along the way are the most valuable part of any experience. I thank God every day for all the opportunities I've had, and I'm blessed to be surrounded by such great mentors and role models. While there are definitely times when things don't go the way I expect them to, I have to remind myself that it's all part of the process. And throughout that process there will always be people who will support you, and the Honors Community is a perfect example of that.
I'm currently working on my Honors in the Major project with Dr. Moore to establish the influence of specific bacterial communities on the development of certain head-and-neck cancers. In particular, we're exploring the causality dilemma between the human microbiome and carcinogenesis to hopefully develop microbial biomarkers for early detection and risk assessment of these types of cancer.
Outside of Honors in the Major, I volunteer as a 3rd and 4th grade Sunday School teacher at my Coptic Orthodox Church. I also volunteer at Shepherd's Hope, a clinic that provides medical care to the homeless and uninsured. I think the best part about Shepherd's Hope is that you have an entire team that's volunteer-based, and when you have a team of people that are all there for the same reason, it makes the service all the more rewarding. I'm also a part of the surgical internship program where I get to shadow several surgical specialties at Advent Health. Each physician has a different outlook on their profession and it's interesting to hear their journey on how they came to choose their career.
However, my favorite part of college so far is working as an Honors Orientation Ambassador – the best job in the world. HOAs advise students on their schedules, give tours of the Burnett Honors College, and inform students of all Honors-related resources. But the best part of the job is getting to know the students and their families, and I think that helps students feel more comfortable and helps ease their transition into college.
After graduation, I hope to attend medical school. I'm leaning towards UCF's College of Medicine because I love that sense of constant energy at the Lake Nona Campus. With the new facilities and companies that are moving to the area, as well as the beginning of construction of the new teaching hospital, I'm excited to see the great things UCF COM has in store for its students, and I hope to be a part of that.
I'll be honest, there was really no thought process behind joining Honors Congress. I think every freshman went through that phase of joining as many clubs as they possibly could during their first semester. But after a few months and after things settled down, I found that Honors Congress stuck with me, and I really believe it was that sense of community and the wonderful people around me that were the main reasons for that. When election season came around, I was unsure of whether I wanted to run for a position. I'm naturally a reserved person, so the idea of managing and leading events was not particularly exciting for me. But I decided that was an area I needed to improve on, so I applied.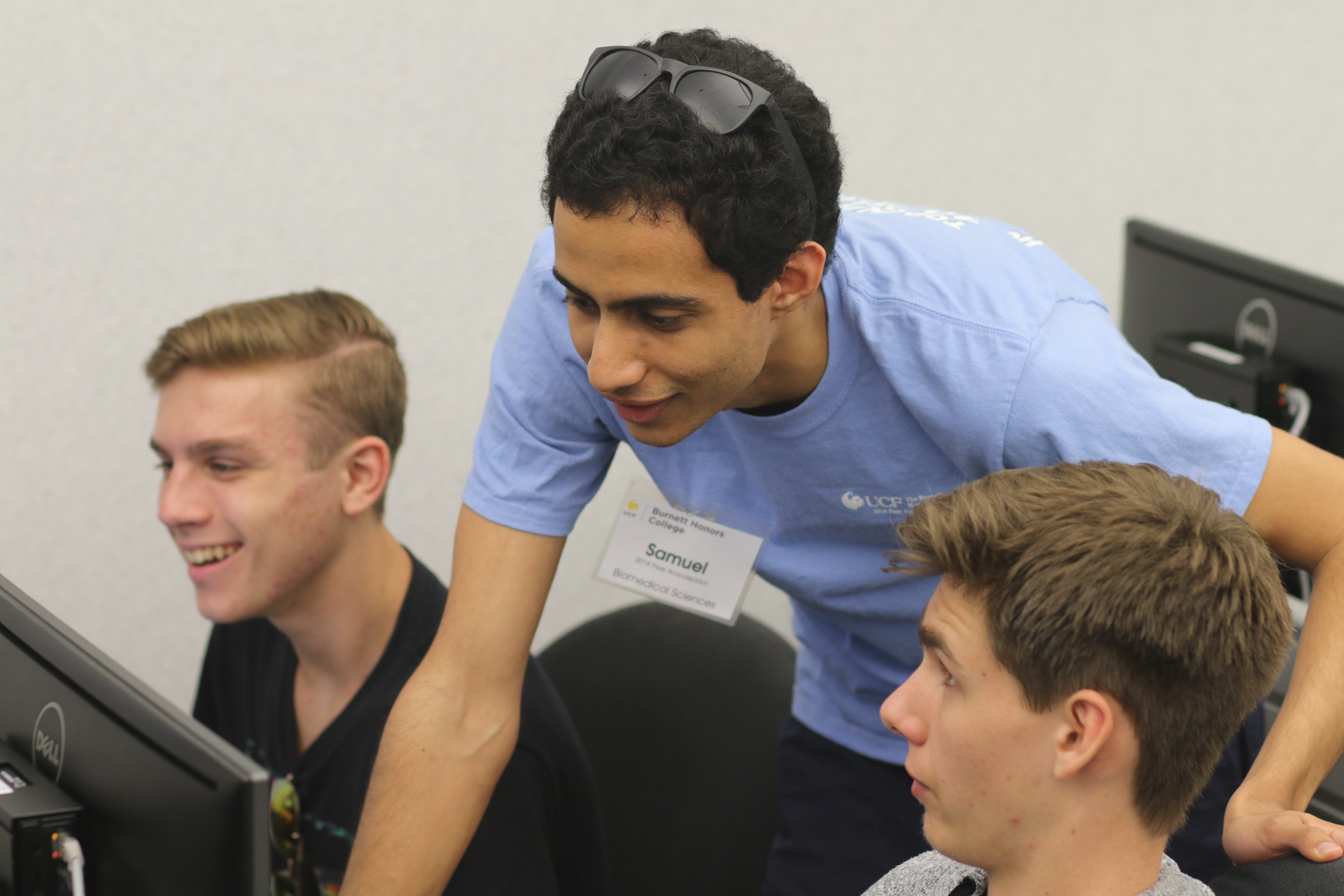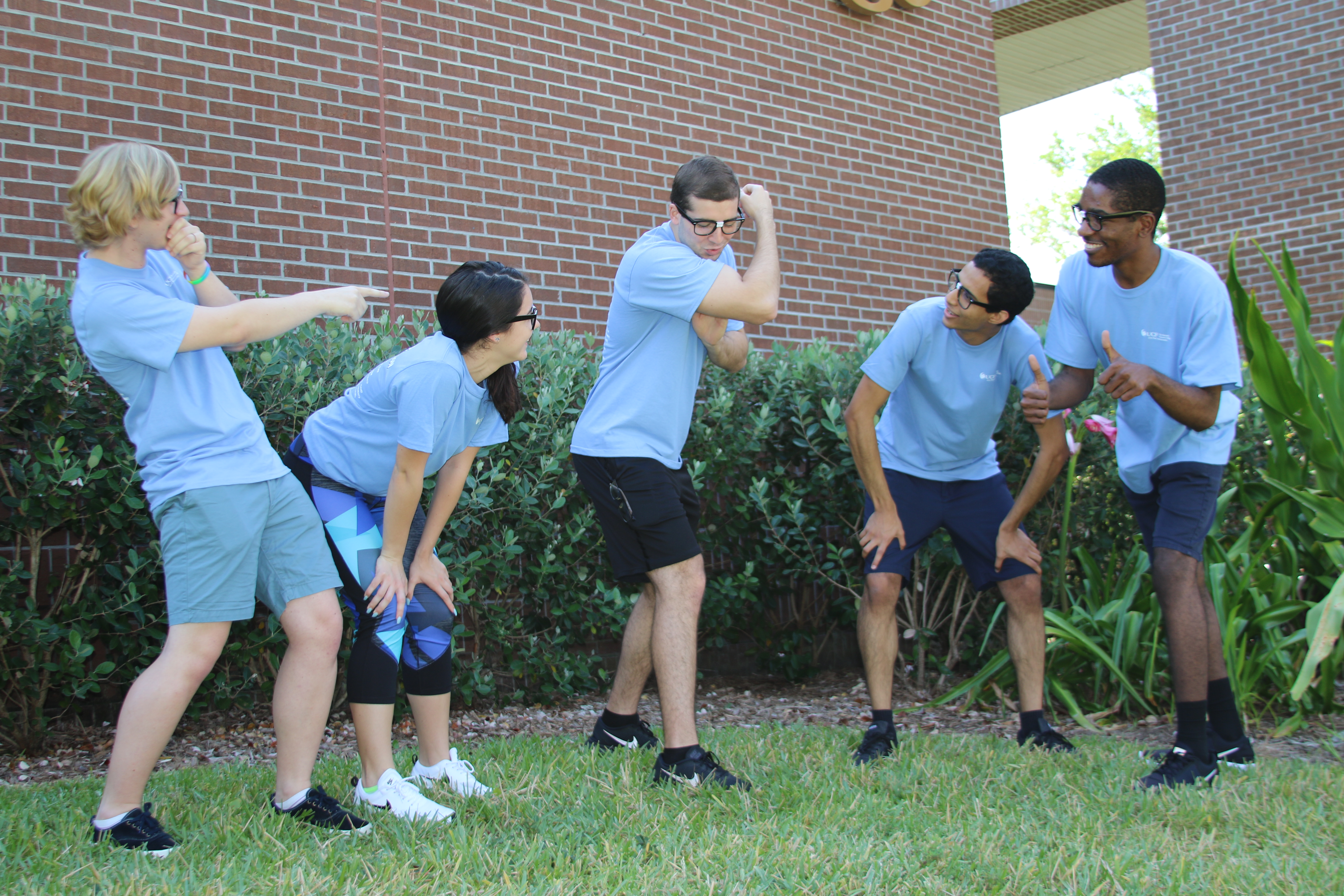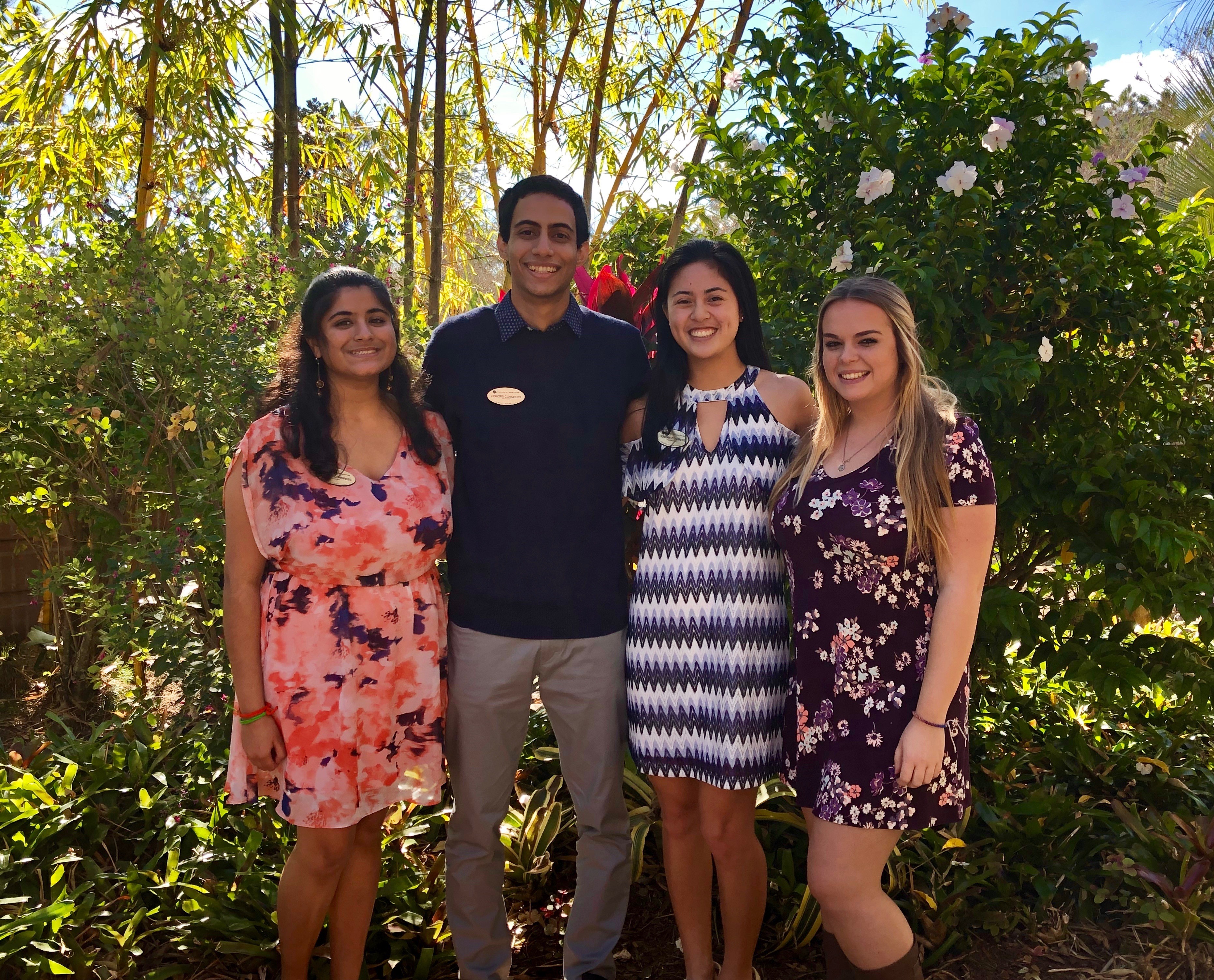 My favorite part about being in Honors Congress is the people, no doubt about it. The Honors community is filled with the most wonderful people I've met, and I really value the connections I've made with both students and staff. Honors Congress has also provided me an outlet to express my creativity, and that's one thing that I hope members really take advantage of when they join. We love to see the new things they're doing and how they can get other students involved.
There are a few things I hope to accomplish during my time in Honors Congress. Currently, I'm working with the Director of Academic Affairs to establish a mentorship and tutoring program. Honors Scholars are more academically-inclined, so we hope to make Honors Congress serve as an outlet not only for social involvement but for academic success as well. Additionally, I hope to establish stronger relationships with the organizations we volunteer with every semester, which will allow us to help them in a greater way.
Students can join Honors Congress either by filling out a short form online or by visiting us at our office hours every week. Afterwards, they'll have access to all of our events and we're happy to have them be a part of the HonCon family!