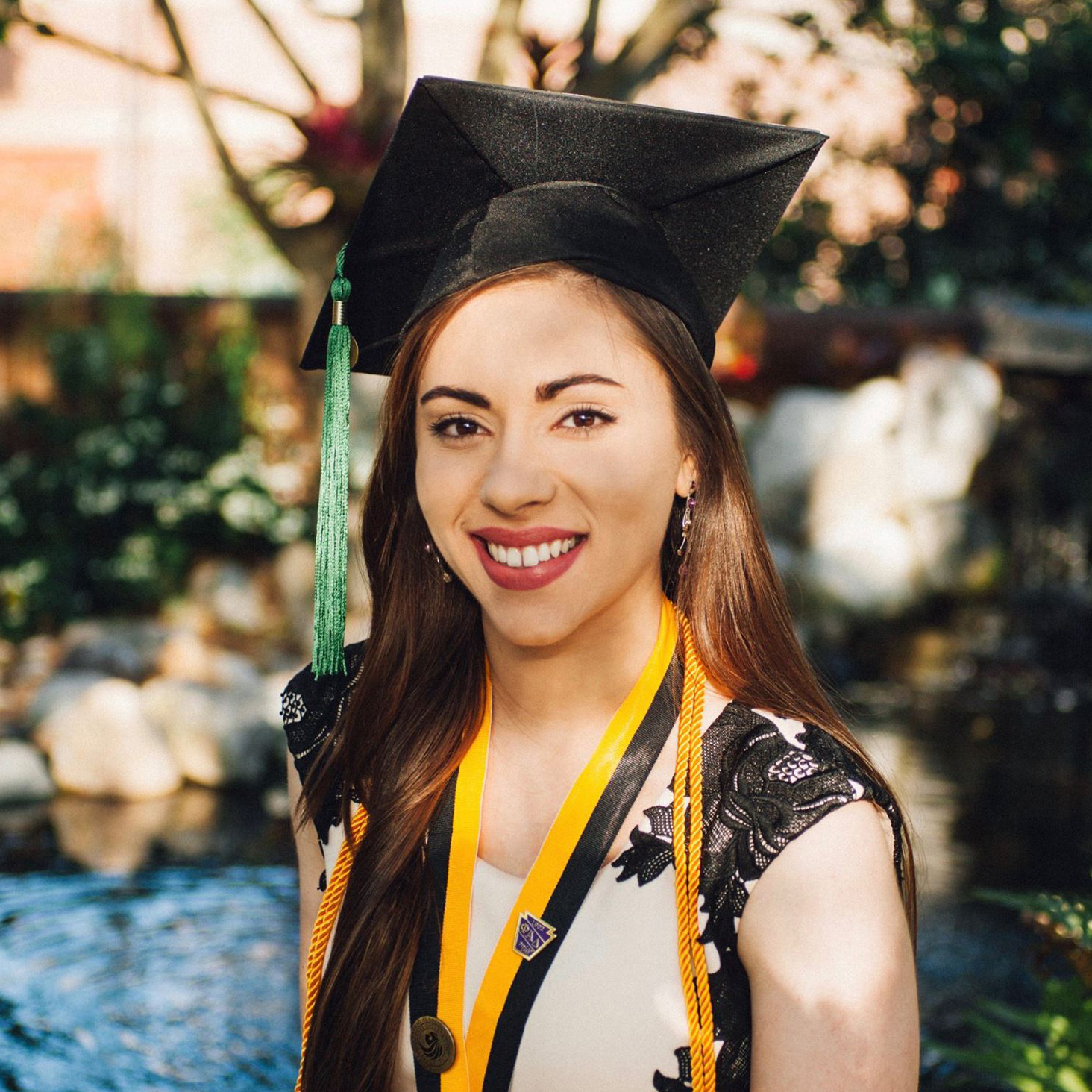 Rebecca Fate
"The Honors College was one of the big draws for UCF for me. At first I didn't want to stay in-state. I was in a small program in high school so I was sort of afraid of a big school, like UCF. But the Honors College kind of gave me that sense of support within a big school. It felt like the best of both worlds.
I had some inklings that I might want to go to law school someday so I started out here as a Political Science major. I ended up taking a lot more international politics classes which is what really pushed me to study abroad last semester. Political science was a big impotence for studying abroad. I did an exchange program through the Political Science department. The Netherlands was appealing because the HAGUE is right there, so the international criminal court. It's a big hub for international law. Just learning about other political systems made me really interested in traveling. My six months in the Netherlands was my first time ever being abroad. The main mode of transportation there is bicycles. I never learned how to ride a bike as a kid. I just bought a bike when I got there and taught myself to ride it in the parking lot of my apartment. I had never been abroad before so it was eye opening in a lot of ways. For one, it made me feel more open to change and more willing to seek out opportunities, try new things, meet new people. I also felt like it cemented my professional goals. I had given some thought on becoming a politician and staying away from practicing law but the courses I took abroad really made me decide that I do want to practice law. This experience helped me decide that I definitely wanted to go to law school.
I took a constitutional law class and I really like it, so I picked up legal studies as my second major. A lot of the legal studies professors have gone to law school so I knew I could find a mentor there.  Legal studies is what sparked my research interest. I decided I wanted a legal focus thesis. My research primarily focuses on an analysis of the courts approach, historically, to corporate constitutional rights. The application process for law school was…. difficult. I was abroad while I was applying. The first time I took the LSAT the power went out halfway through…so we all had to go home and retake it two weeks later. It all worked out though, I mean Harvard decided to accept me.
My advice to freshman would be to get involved early. I took my whole first semester off from working and joining clubs which in a way was nice but I wish I had started certain things earlier. The more I get involved, the better I do in my courses. I just seem to do better when I'm involved with my school. But really, take advantage of SARC and other resources on campus. Don't be afraid to ask for help."