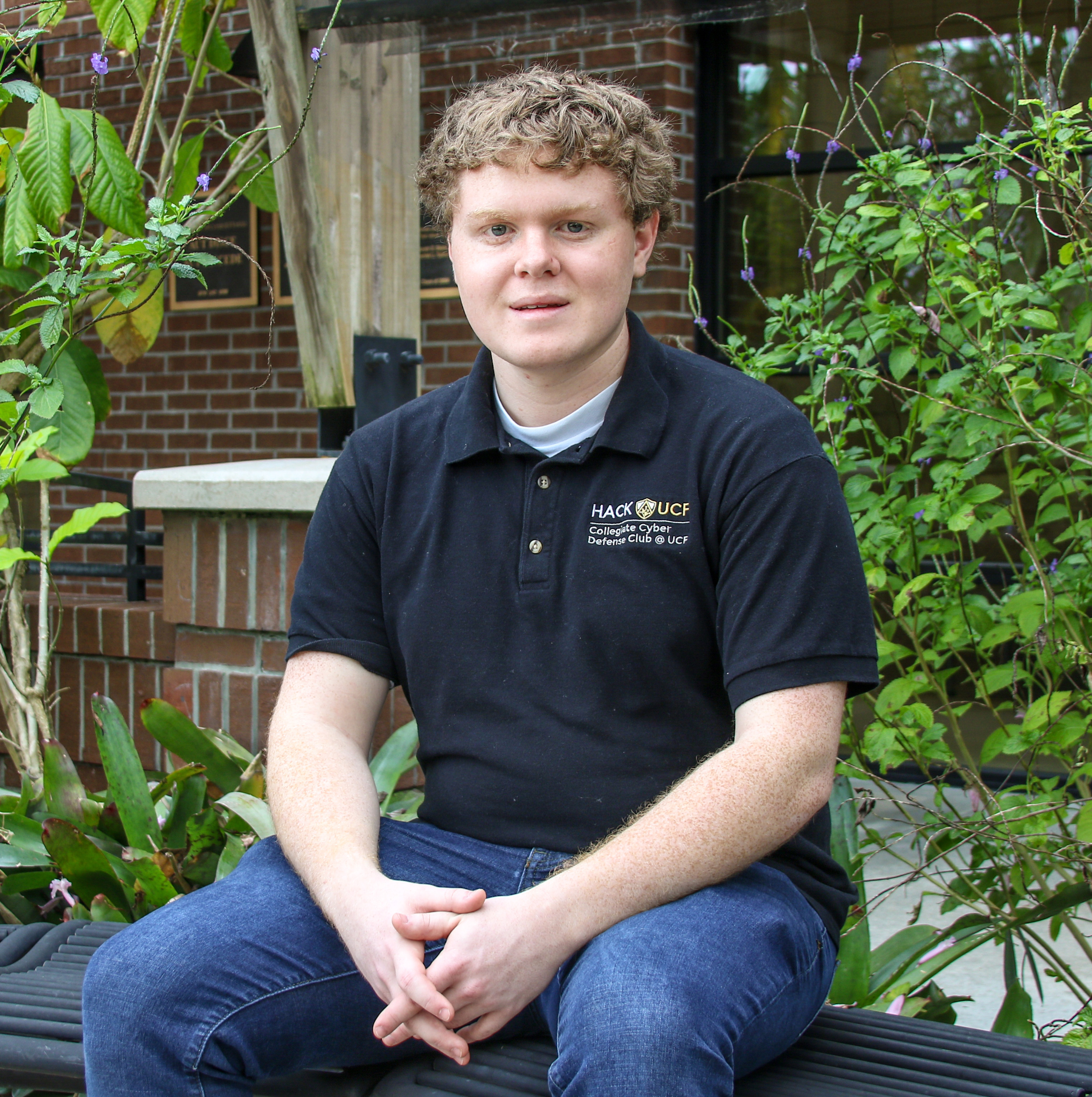 Peyton Duncan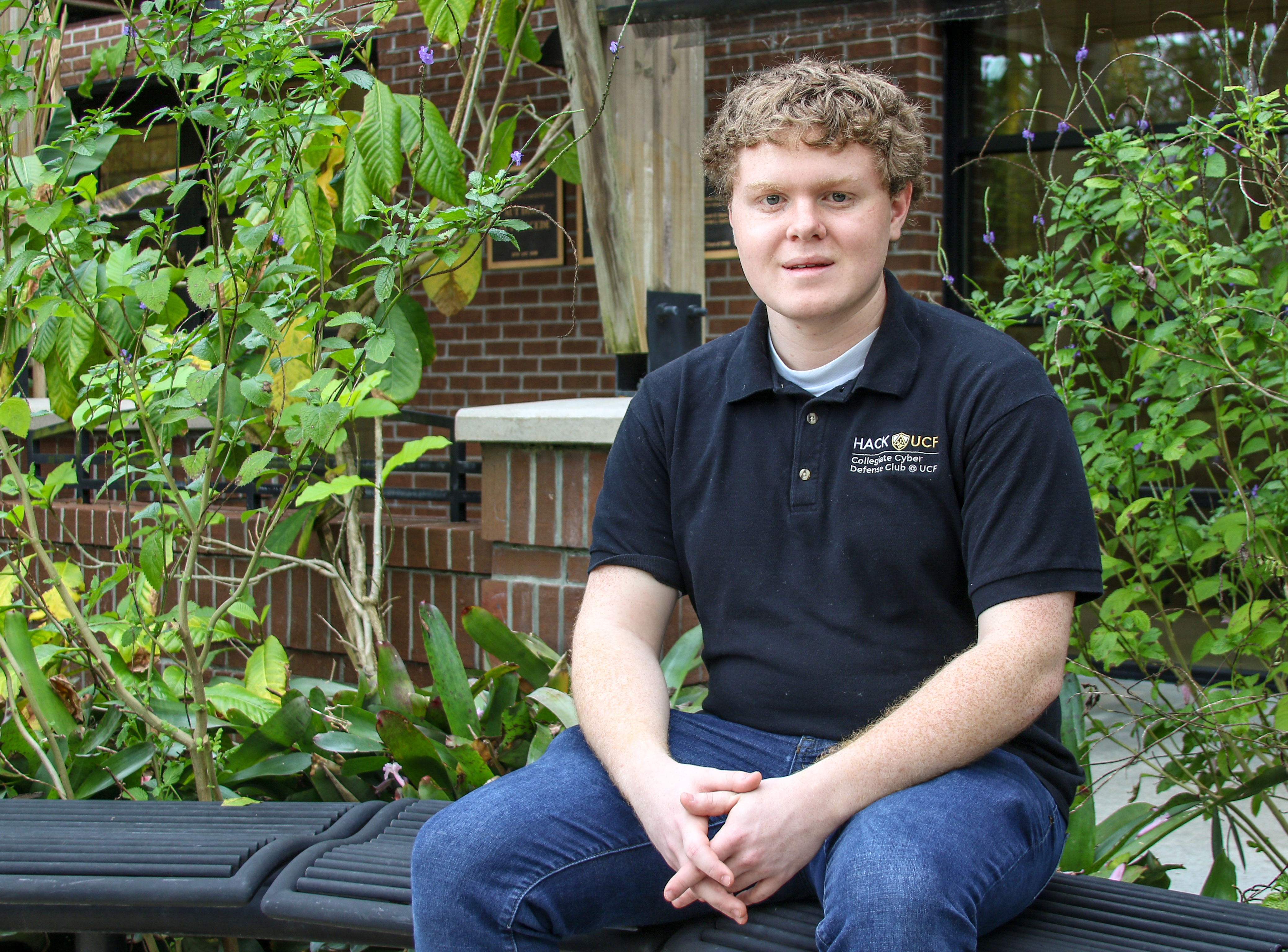 Meet Peyton: a sophomore Computer Science major who landed an internship with IBM through his involvement on the UCF Cyber Defense Team.
---
My whole purpose in coming to UCF was for the cyber defense team and for the program here. A friend introduced me to a professor and brought up the fact that UCF has a strong cyber defense program, which I knew I wanted to work in since sophomore year of high school. This is a branch of computer science and IT focused around data protection, data availability, and data confidentiality. The UCF programs were the strongest in the nation at that point and as such, they were the best option for me.
My favorite part about being on the cyber defense team is that we are able to fly around the world to compete at competitions that are held by industry leaders to act as a recruiting tool and training for us, as well as have a small team of 12 or 13 people that I can work with and count on three days a week to do anything that is needed for the competition.
The cyber defense team and other UCF opportunities allowed me to create a friend group based around a common activity and communicate and work with other students in a personal and professional manner. The cyber defense team in particular affords me multiple opportunities at career work and professional studies. I get to take what I do in the classroom or on the cyber defense team and use it with practical knowledge to accomplish real projects, which makes a huge difference on my expertise in the field.
Given that I am a second year student, graduation is still far away, but I have already talked with multiple companies about possible career paths in cyber security like consulting and professional services. 
To join the cyber defense team, students first attend information sessions in the fall. After there is a trial period of a few months that commences in spring, where we then narrow it down to the team that will attend competitions. However to join the cyber defense club, you can just come the meetings on Fridays at 4:30, in BA1 room 119, and go through the member process here.
As of now I have been to four cyber defense competitions. When we fly out to somewhere like Buffalo, New York or to Ames, Iowa, we spend a month pre-staging and getting everything ready for competition. Teams will enter the competition blindly, not knowing much other than what will be there. Depending on the competition, our team is composed of students and red teamers/hackers.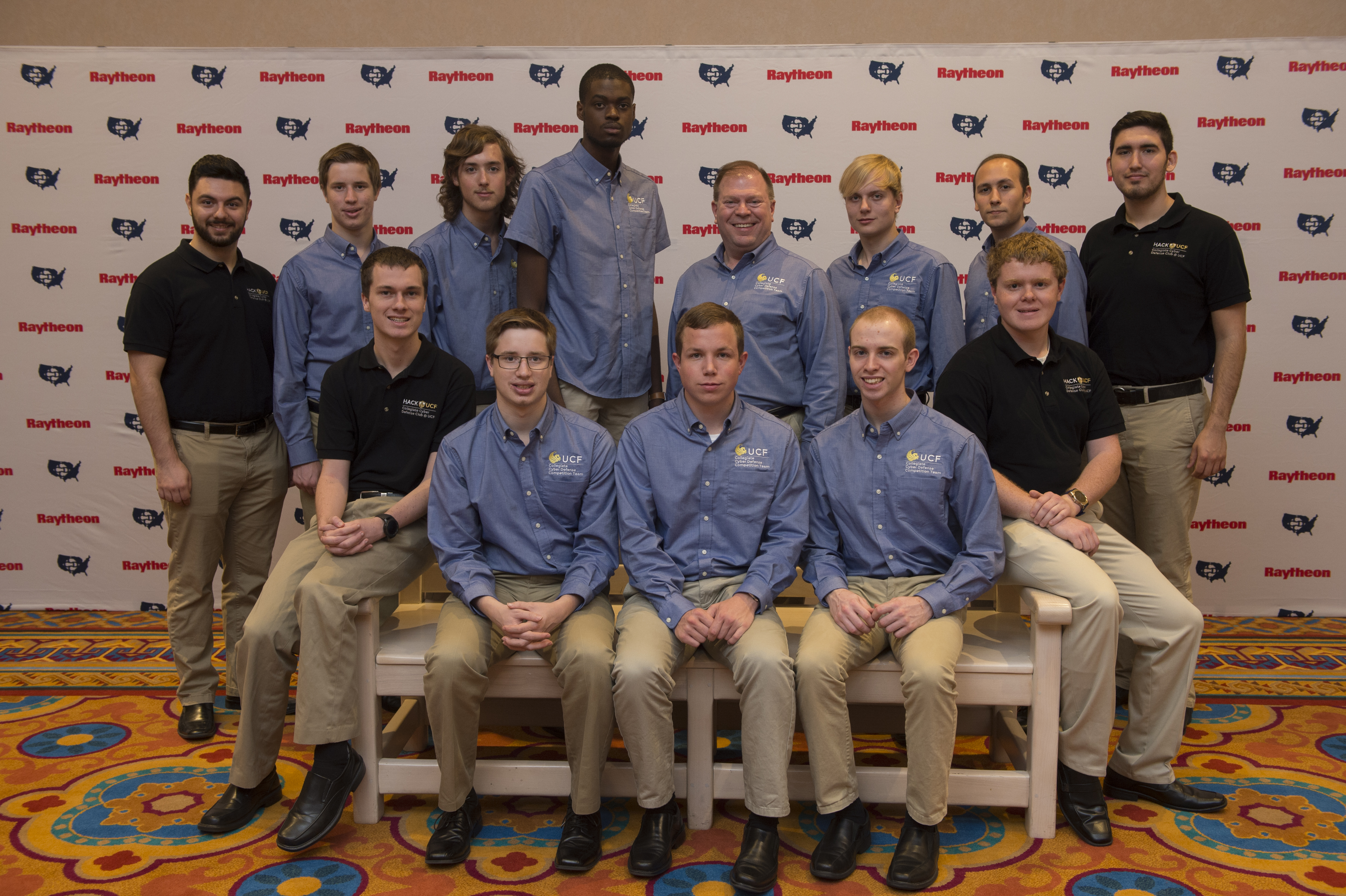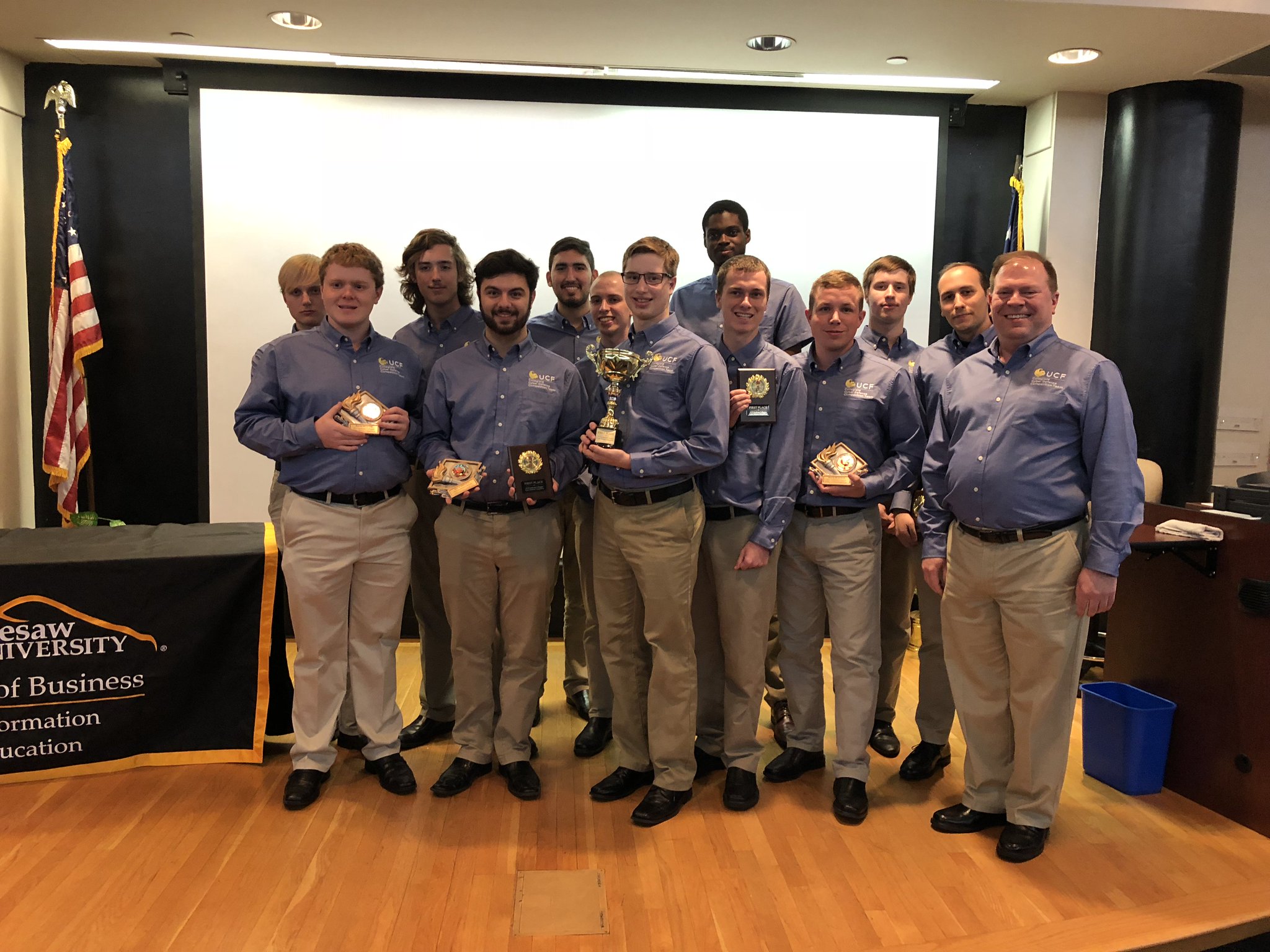 These people use highly advanced techniques to infiltrate our systems and our job is to keep them out. The red teamers come from a variety of companies, including the U.S. Air Force and IBM X-Force Red. At Nationals we face main companies like Walmart, Raytheon, Dave Kennedy, or Amazon. This turns into this highly stressful environment where if you make a mistake, there are major consequences.
I received my internship at IBM Managed Security Service due to the Atlanta competition, where my resume was in the hands of every employer there. I was interviewed and given the job within three weeks of applying, and was asked to fly out to Atlanta and start working, which of course I could not do until the competition season was over.
At IBM, I was a part of teams where they would give us multiple projects at a time and offer only a general idea of what was wanted. Although support was readily available, I learned everything about the project on my own. This ability to work and learn independently was developed because of the cyber defense team. Not knowing what to do, at least in the cyber security field, is a good thing because it means there is an opportunity to learn and (usually) the resources to figure it out.