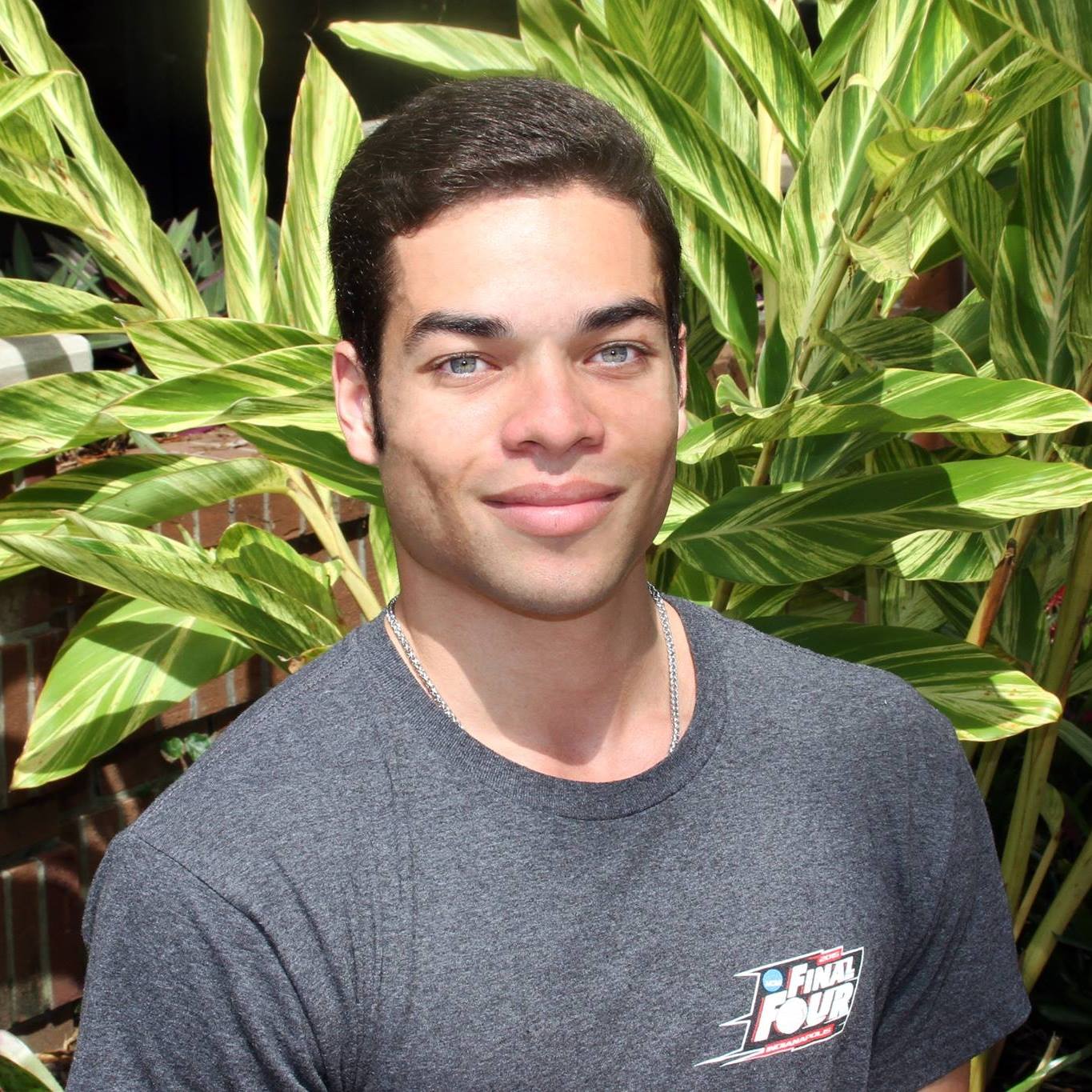 Paul Gill
Meet Paul, a senior studying Political Science and Economics, a member of the President's Leadership Council, Coordinator of the Team Leader Program, a Peer Ambassador, a Rangel Scholarship Finalist, a National Merit Scholar, and UCF's biggest football fan.
"Both of my parents went to UCF. I was around the school all of the time from the age of two. I have gotten to meet so many people at UCF before I even started attending myself. I have always had a strong attachment to UCF just because of all of the things it was already doing for me as a kid: I was in a UCF parade and I was a junior jouster performing before football games. My parents were both involved and I always heard stories about UCF. If we went on vacations, it was to see my mom and dad's sorority and fraternity brothers. When I was applying to colleges, my dad wanted to make sure that I wasn't only applying to UCF because they had went here and I thought it's what they wanted me to do.
When I made the decision to come to UCF, it was somewhat intimidating. When most people know who your mom and dad are, it puts a lot of pressure on you. If I go into the student union, which my dad was on the committee to build, and look at the presidents' plaque, there is my dad's name. This always makes me question, am I going to reach that level? I knew I made the right choice by attending UCF. I couldn't imagine going anywhere else; I just have too much passion about this school to not be here. My political science career and true involvement all started because of my professor, Dr. Schafer. In spring of freshmen year, he came up to me and offered me a job. I took the job offer with the Intelligence Community Center for Academic Excellence, which was a new congressional funded center at UCF. It has a great mission: getting students more involved in the intelligence community. That job opened a ton of doors. Suddenly, I was a freshman and every day I was going to work in an office where all of the political science professors were. Dr. Schaffer helped to get me involved in Ph.D. research as well. Sophomore year, he offered me a co-author position on a paper that was going to be presented, and possibly published, in Poland and Scotland. From there, I decided to become a Team Leader to get more involved in the Honors College. This is my third year doing it. It has helped me to make some great friends in the honors college and has helped me gain connections with the administration there too. This position led me to become a Peer Ambassador in the college as well. One thing just leads to another. These positions led me to SGA and PLC as well.
My first true affiliation with this school and my first memories of it have come from football. One of my best memories ever was when we beat Marshall and broke a 17 game losing streak. Everyone stormed the Citrus Bowl field and tore down the goal post. I'll never forget that. It's cool because I'm a die-hard UCF fan, which is rare in a state where everyone and their mom is a Florida or FSU fan. I have to give respect to those programs because of their fan base. They are truly fanatical and are all about their sports teams. With the family I grew up in, that was UCF for me. I was supporting a school that wasn't a perennial powerhouse or wasn't always the best. One thing that it has done for me is that it has made me appreciate the wins when we have winning seasons so much more; I never take it for granted. It emotionally means so much for me. I almost cried at our Temple game last year. I read about all of the recruiting and all of the coaches. Once I'm older, I know I want to donate money to UCF because of all it has done for my family. Its been such a kind university to me for all the opportunities it has presented. When our football team wins, I'm happy.
I would tell any student to get out there and support our football team. Having a major football program is important to a school. It may not seem important, but it's one of the biggest ways for a school to increase its revenue. If you start watching our football team, you may become passionate about our team. It's a real way to connect to the university. It's a big part of the undergraduate experience.