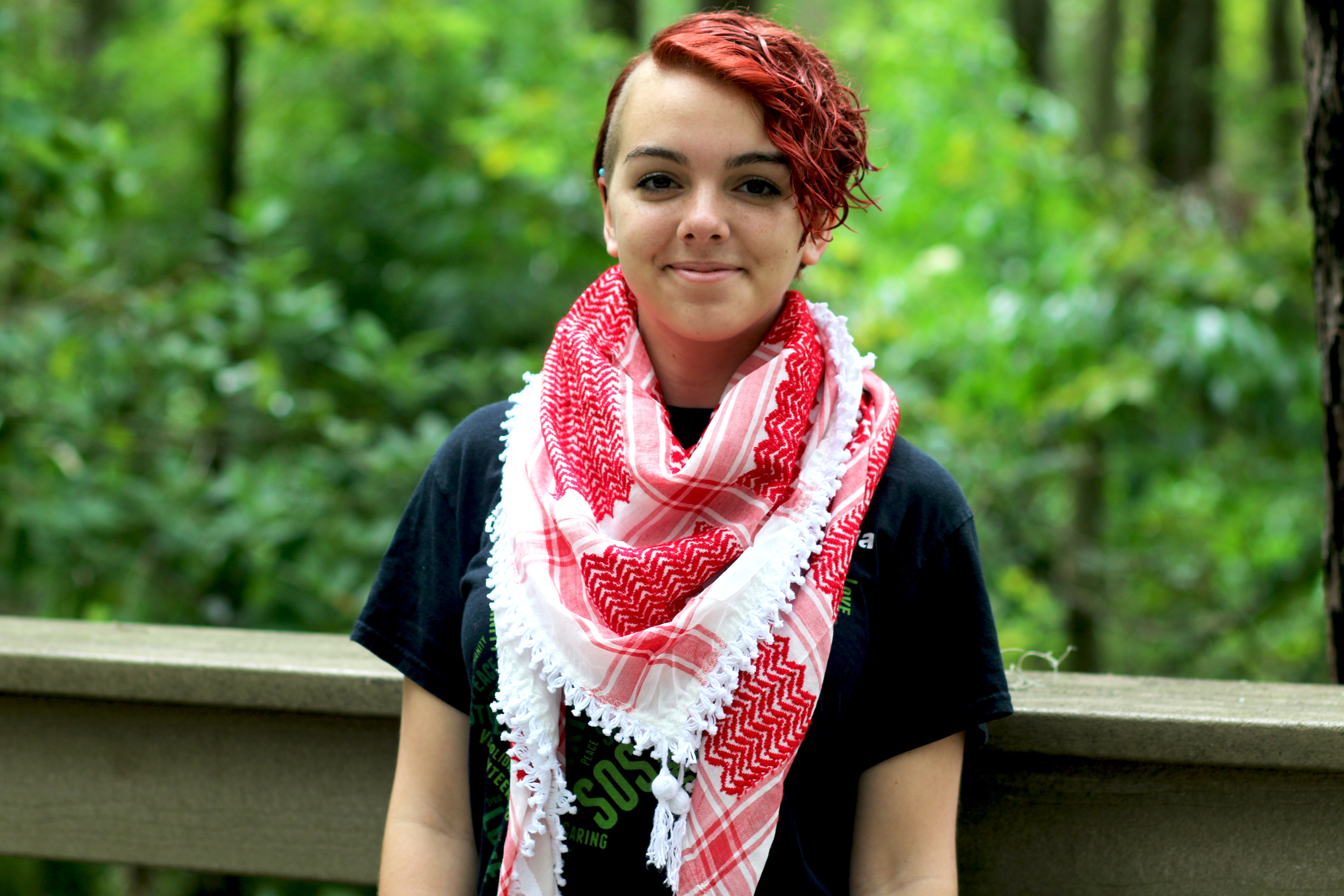 Olivia Sunna
Meet Olivia: President of Students Organize for Syria, Community Service Director of Writers Uknighted, Member of the National Organization for Women, STEPS Puppy Sitter, a Scholar Mentor for the Burnett Honors College, and a volunteer for Planned Parenthood!
"Since coming to college, I've been using my writing for the online literary magazine for the English Writing and Rhetoric Department, Imprint. I'm going to be the Editor in Chief for this summer. Writing and studying English has allowed me to pursue all of my interests. It gives me the ability to also minor in Women in Genders Studies, because I really believe in intersectional feminist values. A lot of the things I do revolve around that.
I'm a part of the National Organization for Women on campus. We do a lot of marches to raise awareness. Recently, we did "Take back the Knight" for survivors of sexual violence. I've also done "March for Humanity" as President of Students Organize for Syria. We are a non-political and non-religious organization. Before I became president, I was Community Service Director to help organize these marches. We had such a great turnout. It was around the time of the travel ban so we put on a march for refugees. Even if the marches may not change legislation immediately, they show that we care and that there is a large group out there that cares. United, we can make a difference. Activists bring people together. If we are strengthened together, then we can make a change.
I believe it's important to get involved early with student activism because it will help you become part of the community and help foster a sense of community. You get more out of it than you put in when you see the results of what you have done in the community.
After college, I hope to continue activism, even if my career isn't necessarily directly related. For Students Organized for Syria, we have a lot of events coming up for the following year and have made a lot of partnerships. We hope to bring together even more parts of the community."