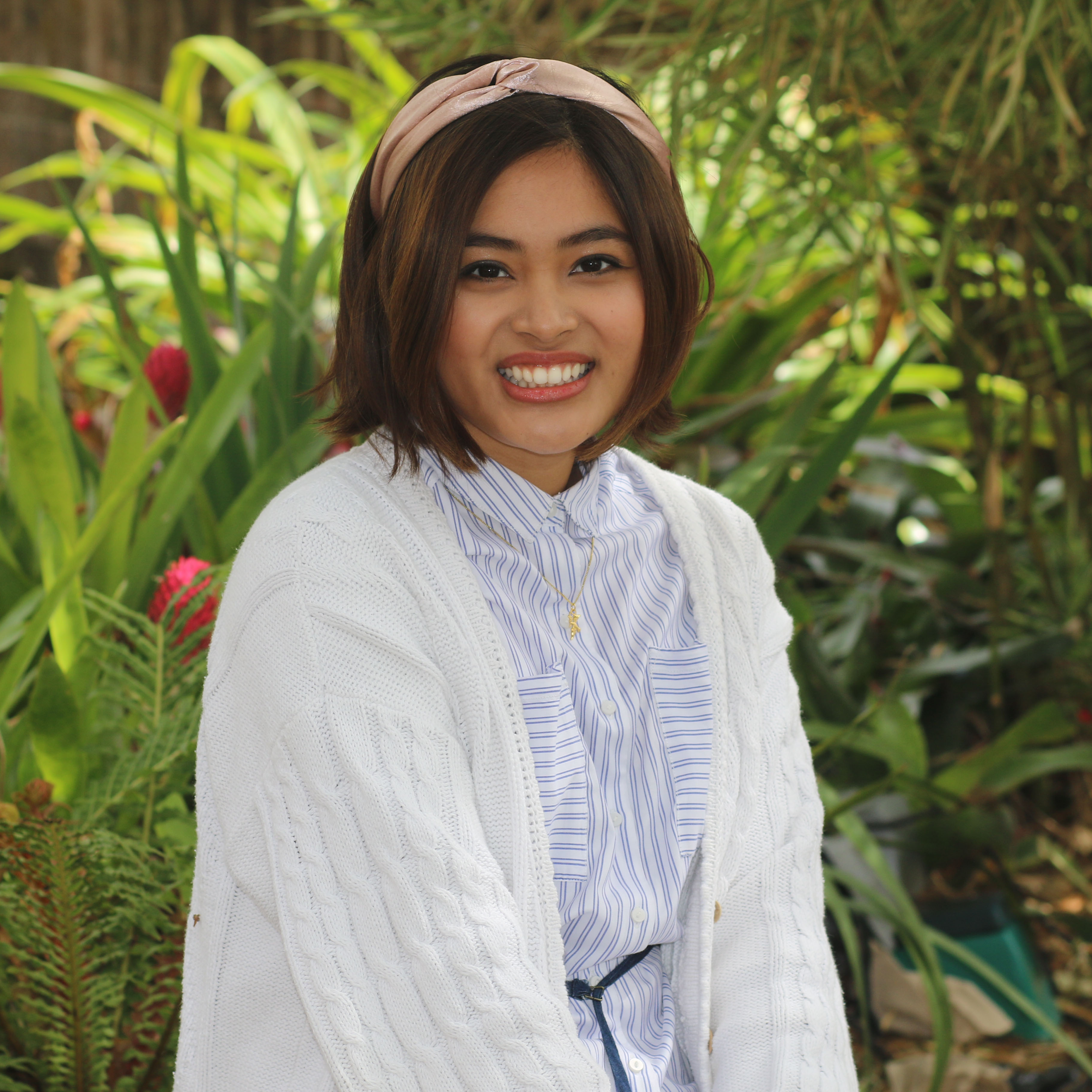 Mica Udani
Meet Mica, a junior born in the Philippines and raised in California. She is studying human communication with minors in political science and writing and rhetoric. Mica is a former India Fellow and Chastang Fellow for the Office of Global Perspectives, a member of the Ethics Bowl team, and Honors Symposium Team Leader.
"I became interested in international relations when I was working for Global Perspectives as the India Fellow. Global Perspectives sort of opened the world to me in term of what I could apply communications to. I was looking for an opportunity abroad for the summer after my sophomore year. I wasn't really sure what I wanted to do for the summer. I just knew I wanted to have an abroad experience. I googled internships, Germany and I found the internship I ended up doing. I studied German from sixth grade to senior year of high school. My parents used to speak German at home. They did their master's in Germany and I always really liked the language. It was sort of natural that if I were to study abroad or work abroad it would be in Germany.
To get funding for my internship, I went through the Office of Prestigious Awards. I was able to get the Kathryn Busch Foreign Affairs Internship Award. This award helped to fund my transportation, which was really great. I was actually able to meet the patron of the award, Stephanie Parenti, who is working right now in Afghanistan as a diplomat. Even though my internship wasn't necessarily for the State Department, it was a really cool opportunity to learn about different cultures and actually put my translation abilities into action. Going abroad to be a translator was a great experience because I was the person who would be an intermediary between two different cultures. I worked for a public relations company that brought a lot of big technologies, like Fitbit, to Germany. It was really interesting to see the communication differences between the cultures. I was the only American and the youngest person in the office. My time filled up with a lot of traveling. The ability to travel was one of my favorite parts of the internship. I was able to visit 19 different cities in eight different countries. I visited Rome, Paris, Barcelona and a bunch of amazing places.
This experience helped me figure out where I want to shift my focus for the future. I really want to focus on peace and conflict. At the beginning of this school year, I began my Honors in the Major thesis. As I currently write my thesis, I get more and more upset at the state of the world because my thesis is specifically focused on how terrorists communicate. Because my research is so involved and it looks into the minds of people who want to destroy things, it really makes me want to study how to make people want to do the opposite of that and work together. I'm currently studying how terrorists communicate through propaganda materials, specifically how Isis communicates through its propaganda magazines. I'm tracking the thematic elements that are present in different issues of its magazines over its lifespan. It's horrible and fascinating but it really gives insight on Isis' overall strategy because often times. I feel like in order to understand how to gain peace, you need to understand how minds make war. To gain peace, we need to be able to communicate with many different parties, even the parties that seem most opposite to us. I feel that my research will allow me to go forward with a greater perspective on global conflict.
I'm really hoping to do a graduate program in peace and conflict studies. There are some really intensive and amazing programs out there. I also hope that I can do something abroad again. I have really great mentors that I've found through the Honors College, Ethics Bowl, Global Perspectives and other programs that I've been involved with."