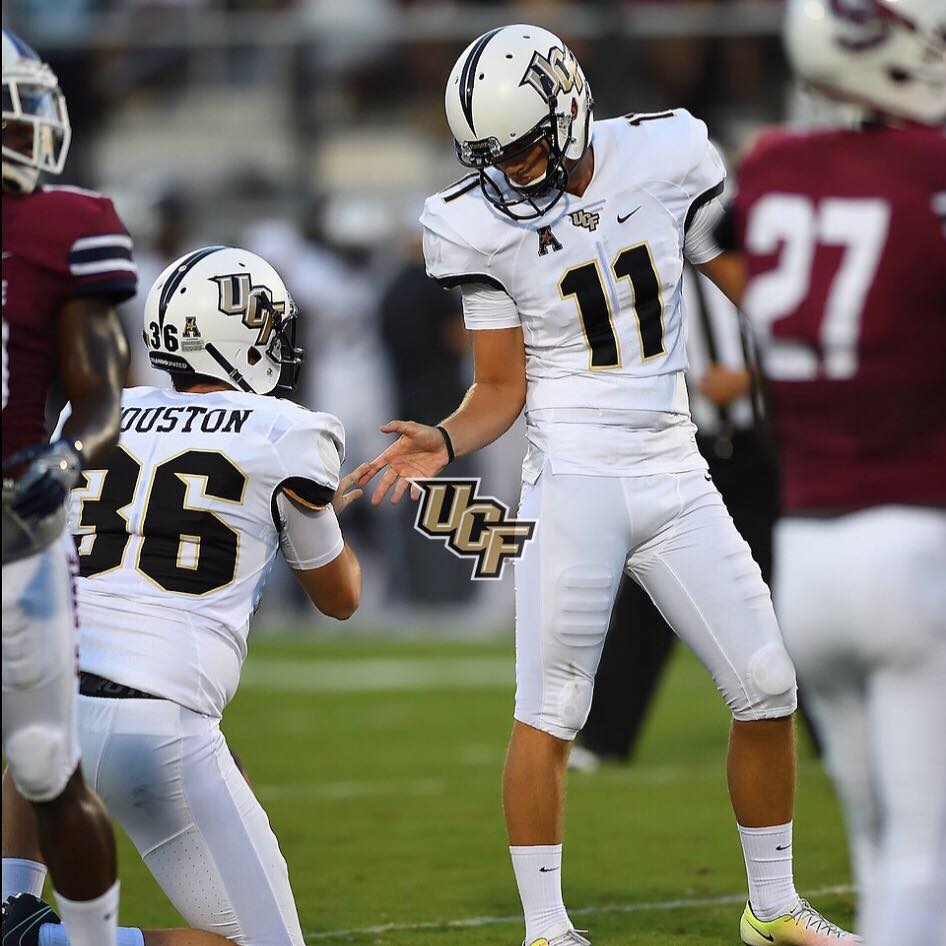 Matt Wright
Meet Matt Wright, an Honors Student, the Placekicker for the UCF Football Team, and a member of the 2016-2017 All-Academic Team for UCF Football
"I was on a visit for football at another school when UCF called. It was snowing at the school I was visiting so when I got that call from a school in Florida; so, I was really interested. I started talking to UCF more and more. I came on a visit to campus and loved everything about it. Football played a big role in where I wanted to go to school. Also, I wanted to get out of the cold weather up north and coming to Florida for college seemed like a pretty good way to do that.
I ended up coming here for a combination of academics and football. I really didn't know I was going to be in the honors college but I applied and ended up getting in. I wanted to do aerospace engineering and I heard that UCF had a good engineering program. Growing up, I really wanted to be an astronaut.
When it comes to being a football player and an honors student, there are definitely a lot of late nights and a lot of coffee. I try to manage my time well. There's a lot of help from the honors college, especially from honors advising. And of course, there are tutors and advisors for student-athletes as well.
The honors college has really helped me to grow as a person because of the opportunity it gives you to volunteer in Title I schools in the Orlando area and mentor kids who may not have the same opportunities as we do. I really enjoyed sharing my life experiences with them and encouraging them that they can come to college too, even as a student-athlete.
Being 7-0 for the first time ever, in the history of UCF football, has been such an awesome feeling. It's definitely a different feeling than we had two years ago. Practices are fun and everyone is confident. It's a great feeling to be coming off of the field with a win every time. It's a unique experience to come together with a bunch of guys from all different background and experiences for the same common goal. It's nice to be able to work with guys who I may not have ever gotten to meet otherwise. A lot of these guys come from places that I've never been or have experienced things I've never experienced so I definitely learn a lot from my teammates."