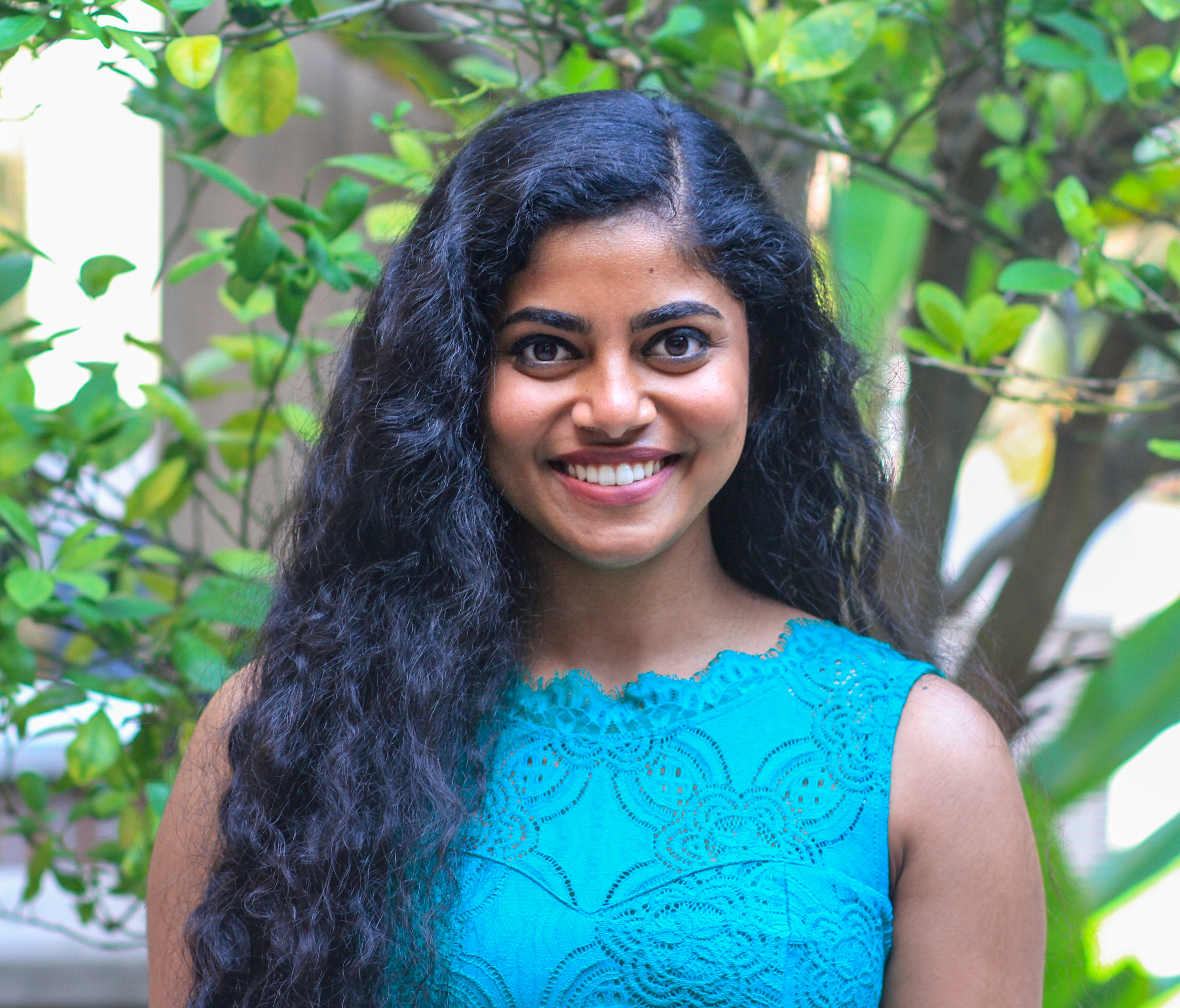 Mariah George
Meet Mariah: an Honors Orientation Ambassador, Student Assistant, Team leader, Peer mentor and Junior Biomedical Sciences major.
---
BHC was a big factor in coming to UCF for me, because it made me feel like I got the best of both worlds: a small college feel with unique opportunities for honors students without isolating me from everything UCF has to offer. I graduated from a really small high school - my graduating class was only 41 kids. So to say I was nervous about coming to a University with over 60,000 kids was an understatement. Having the smaller class sizes [in honors] changed everything. You're able to interact with the professor and other students a lot more than a regular lecture hall. Especially in the major, you end up going through the same sequences [of classes] with the same people and make life-long friends along the way.
Honors really has a unique sense of interconnectedness as well. You meet someone from Honors and eventually find out that they were in the same symposium group as your roommate or they took a seminar with your best friend. Honors gives you that network of people where everyone's looking towards the same goals; it's a good support group.
My mom, who works with cardiovascular pediatrics as a Nurse Practitioner, is a major influence as to why I decided to study Biomedical Sciences. Growing up, she'd come home every night after work and share all sorts of things she saw and did, from surgeries to holding day-old babies. What I remember most though, were the parents who remembered my Mom's care, years after their children were treated and it made me see the impact anyone in healthcare has on real families.
I'm also involved in an on-campus Christian ministry called InterVarsity- specifically the South Asian chapter. They have really been another home away from home for me in that I get to connect with them on both a spiritual and cultural level. It's really easy to lose that part of yourself when you're away from your family, but IV has allowed me to grow more into who I am in Christ.
I [also] had the opportunity to shadow a pediatric neurologist. She works with patients with autism and other neurological disorders. I got to see an EEG [measures electrical activity in the brain] being performed. Seeing her interact with both the patients and the parents while also being an advocate for them was eye-opening. She had to understand what was going on well enough to simplify it for those who don't have a background in the sciences but also to communicate with further specialists. Through shadowing and my mom's experiences, I realized the healthcare field is really for me.
Currently, I volunteer at the Conductive Education Center of Orlando or CECO, a school for kids with cerebral palsy and other motor disabilities. It's been a pretty incredible experience seeing the children improve in their physical and mental skills week by week and experiencing the dedication these parents have towards their children's growth. It's really beautiful to see how every teacher and volunteer is so self-sacrificial to do everything they can to not only help the children through physical therapy, but also help them learn as they would in a regular school. We really do our best to accommodate their needs without denying them a proper learning environment.
I also do work in a research lab at Lake Nona with Dr. Steven Ebert, doing a lot of RNA and DNA studies and extractions. I'm pretty new to the lab so I'm still getting to know what is going on research-wise but Dr.Ebert and my fellow lab mates do a lot to facilitate a learning environment. His lab does a lot of work with fetal alcohol syndrome and specifically the PNMT gene that converts norepinephrine to epinephrine in mice [studying how stress hormones affect the development of cardiovascular diseases]. He's been very understanding of our knowledge and experience level, but still pushes us in that he has us slowly conducting our own independent projects within the lab. Being in a research labs forces you to pull bits of knowledge from every science class to see why it is relevant to medicine and to society.
The opportunities that Honors presents, such as orientation ambassador, team leader or student assistant, where I had to compete against other qualified honors students [for the positions] - have really helped me to prepare for the steps and actions that I must take in order to become a good candidate for medical school. I'm able to work with some of the best people on campus and I'm truly grateful for everything Honors has given me.
If not Florida, I would love to go to medical school [after graduation] in New York because I love the state and love the cold. But at this point, I'm focusing on making myself the best candidate I can be, taking it one day at a time and praying for the best.