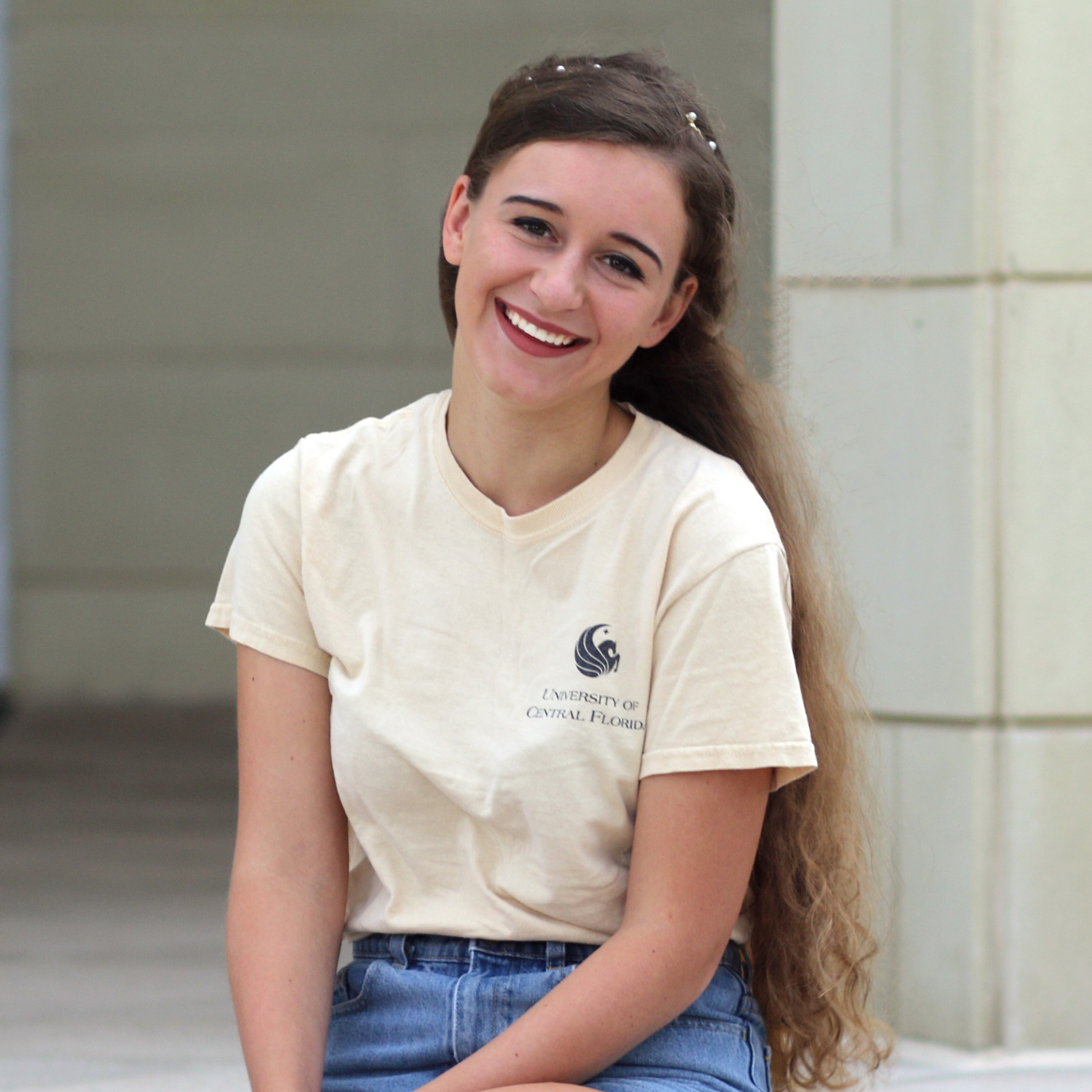 Kim Winarski
"I didn't initially intend to come to UCF. I was planning on going to Indiana University. Halfway through senior year, I changed my mind and decided UCF was the better option. I unexpectedly got into the honors college, which was a huge deal to me. When I applied to be a Team Leader after going through Honors Symposium freshman year, it really changed my focus on taking my education more seriously. I had to be a role model for the students I would be teaching and emphasize the way they should be living and approaching their academics.
I feel like after being a part of Honors Symposium four times, you firmly believe in the evolution in community. A lot of the things I'm involved in - whether it's being a Team Leader, an SGA member, being involved in Rent-a-Pup – really directly relate to building a better community. Public service is really important to me. The foundation for that, in college at least, started with being a Team Leader.
I think the Rent-a-Pup program is very important for this university. When most students come to college, they leave their pets behind. When you live in a dorm or an apartment close to campus, it's difficult to have an animal – besides a goldfish in a ten-gallon tank. It's a lot of responsibility for young person to have a dog. When we bring dogs to campus through Rent-a-Pup, there's a lot of stress relief with students being able to play with the dogs and walk them around for ten to fifteen minutes. It also gives the dogs the benefit of being socialized and to adapt to different environments, which will ultimately help them become adopted.
As a senior, I have a few words of advice. To anyone, it's never too late to find your passion. If you're interested in something you should check it out, no matter where you are in your path. Remember, there is no perfect path. I think there's a lot of benefit in getting involved in your community and learning how to be an upstanding member of society. Don't be too hard on yourself if you haven't already gotten involved, it's never too late. It's important that people try and feel encouraged. Even if you try and fail, it's okay to fail. Failure isn't the worst thing that can happen to you."