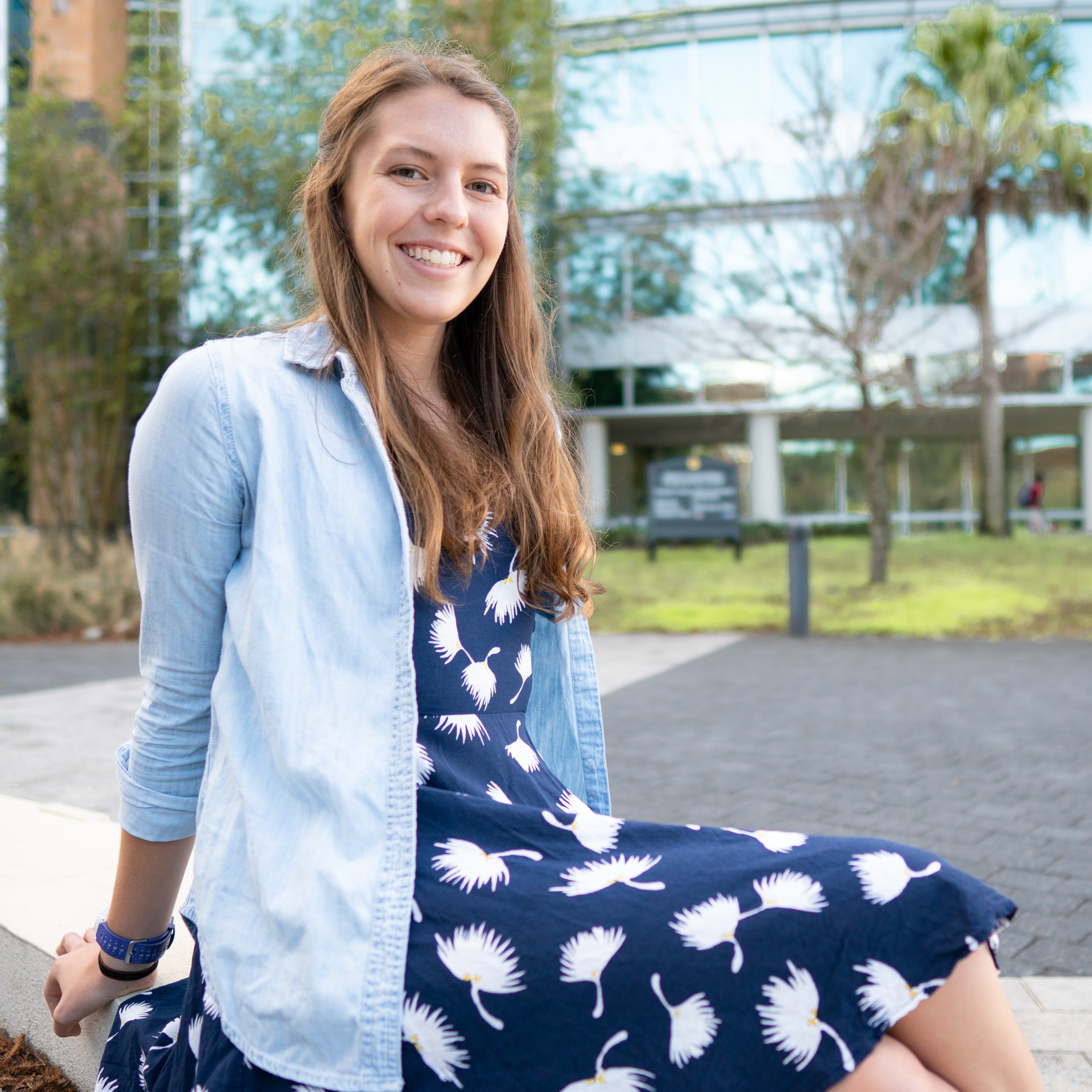 Karlie Brinthaupt
Meet Karlie:
An Electrical Engineering major, BHC Peer Advisor, and Corporate Engineering Intern who landed her role after meeting with Harris Corporation at Internship Fair.
Read more about Karlie's Internship Fair experience below:
"I wasn't really seeking an internship at the time but stopped by the booth for Harris because that's what every Electrical Engineering student is expected to do. I gave the recruiter my resume and received a call days later asking if I was interested, and of course I said yes!
In my internship, I am currently doing initial research and scheduling for a metal additive manufacturing initiative, which uses metal instead of plastic for 3D printing. Being involved with the Honors College helped me in getting this internship by increasing my confidence in speaking to recruiters, knowing staff for letters of recommendation, resume critiques, and more.
From the start, my decision to attend UCF was because of the Honors College. I spoke to Honors Admission Specialist, Brandy Blue while touring, and she made me feel at home through her description of the college. Everything she said about Honors and UCF was also supported by the stories of my friend and current roommate, who is an Honors Alumni.
My first leadership role at BHC was as an Honors Peer Ambassador. These are the students that help at the Honors Freshmen Orientation. My current role as Peer Advisor was created when I was a Peer Ambassador, and Advisor Rex Roberts sent out an email asking who would be interested. I really loved Honors, the Advising Team, and wanted to get more involved, so I applied!
As a Peer Advisor, I reach out to students and direct them to resources they might need at the time. For example, if a student is on academic probation or honors probation, we call them, set up an advising appointment, and can direct them to visit SARC, SI, and other campus resources. The largest benefit in talking to a Peer Advisor is that we personally understand where students are coming from. We've been there, we are there, and we have advice to give if you want it.
With it weeks away, I urge all Burnett Honors Scholars to attend the Internship Fair. Even if you're not currently looking, you might browse around and see something that interests you. That face-to-face contact with recruiters at the fair is also one of the best ways to get your name out there and gives interviewing experience, which I found is the key to landing future roles. Take the feedback you're given and apply it to the next fair you attend.
Remember: I've had my share of bad interviews, good interviews, and more, so come talk to me if you need any help. Simply stop by during walk-in peer advising on Wednesday nights from 5-7 p.m. in the Honors Lobby starting the second week of classes (January 16)."