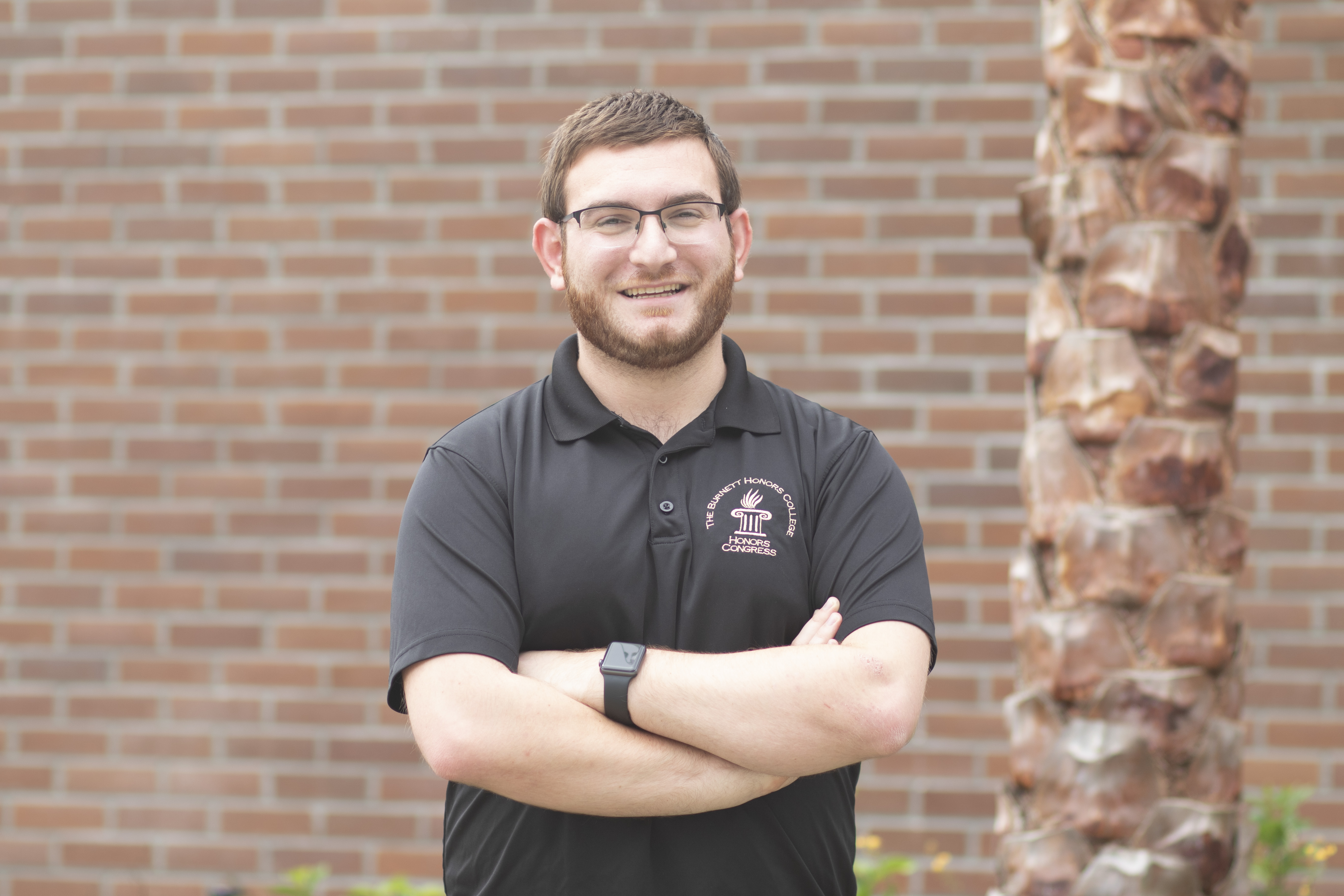 Justin Shaw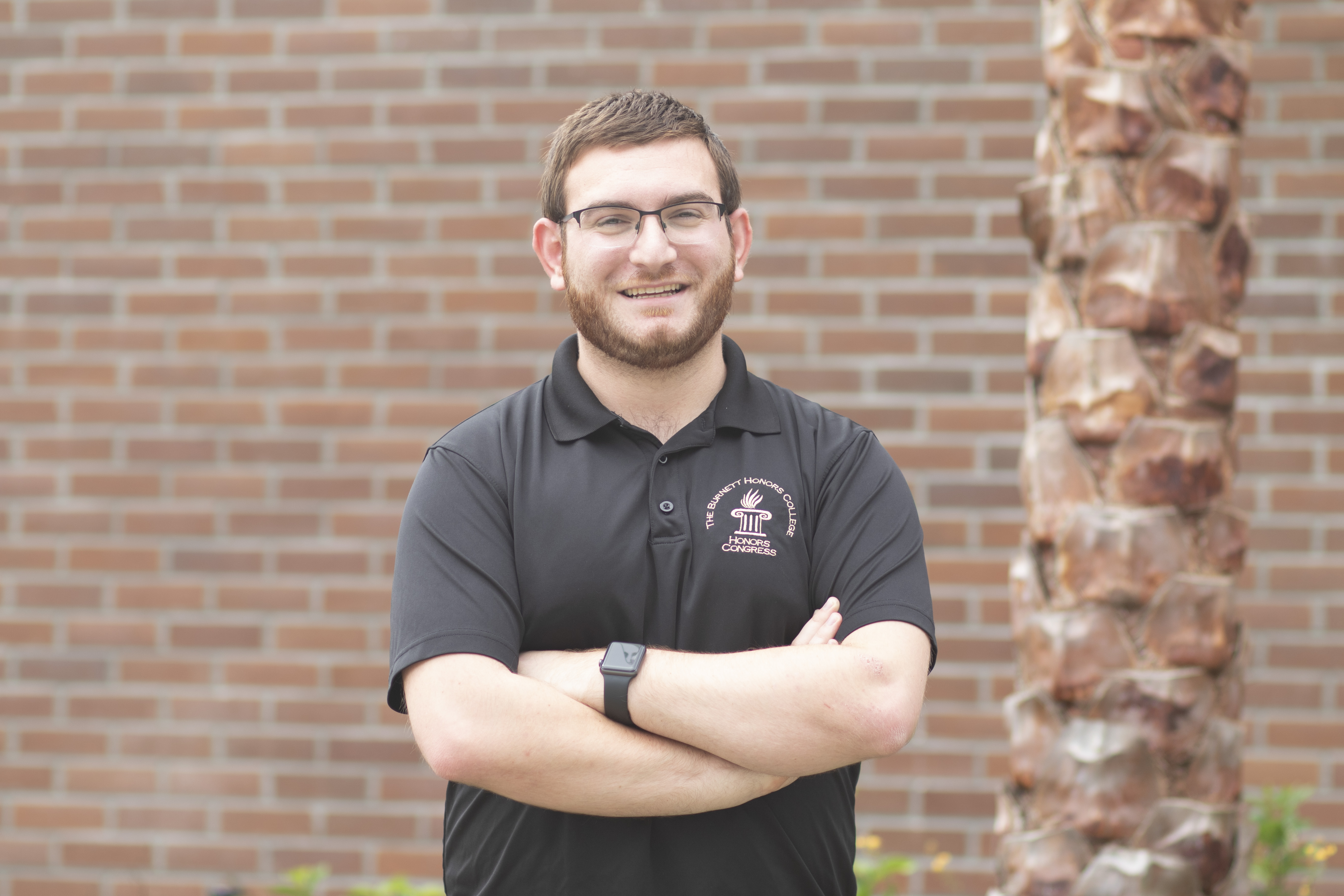 Meet Justin: a third-year Honors in the Major Biomedical Sciences student, Marching Knight, SARC mentor, and executive board member in Honors Congress
A lot of personal and professional growth in the last three years here at UCF and the Burnett Honors College all culminated into shaping me to be a great medical school and graduate school applicant.
UCF was love at first sight, so much so that it was the only college application I finished. After various scholarship opportunities and other factors at the time, it became a real possibility that I could pursue being a doctor and go to medical school. In fact, Scholar's Day really solidified my choice as I saw the campus when it was not in quiet mode, with real students on it, and when everything was going on. I also came to visit the Honors College. I had the opportunity to meet the wonderful staff and feel how the Honors College ultimately makes UCF seem smaller. Along with our school spirit and sporting events, all of these pieces factored in to why I chose UCF and the Burnett Honors College. 
Honors Congress looked like a great opportunity from the get-go when I came to UCF. I then used Honors Congress to shrink down BHC into an even smaller organization, where I met a lot of my close friends. I tried to get involved my first year, and there were a lot of great opportunities to advance within the organization, such as serving on a committee under current officers, or applying to run as a potential officer. I was looking to get involved in leadership roles, and Honors Congress provided such a broad array of events, which motivated me to serve as director of social affairs and currently serve as director of recruitment and membership. 
I'm currently conducting my Honors in the Major research in Dr. Debopam Chakrabarti's lab, where we focus mainly on infectious diseases and parasitology. My work in the lab has been very eye-opening to me, as I receive the opportunity to apply a lot of what I learn in class in the lab—I get to look at the literature and academic journals that helps expand my knowledge. For example, we are currently studying malaria and how to handle this deadly disease, which is endemic to a number of regions and difficult to control.
I also play tenor saxophone for the Marching Knights, which has been a goal of mine ever since starting UCF. I have been playing the saxophone as early as middle school. I played for the Marching Knights my freshman and junior year. In my junior year, since the UCF football team did so well, I received the opportunity to travel with the band to Arizona for the Fiesta Bowl. There was no feeling like hopping on a double-decker 747 with the band to and from Arizona, and the trip was just an overall positive experience. I highly recommend that anyone who plays an instrument give Marching Knights a try, as not only was it an absolute blast, but I made a lot of new friends and had a ton of fun experiences.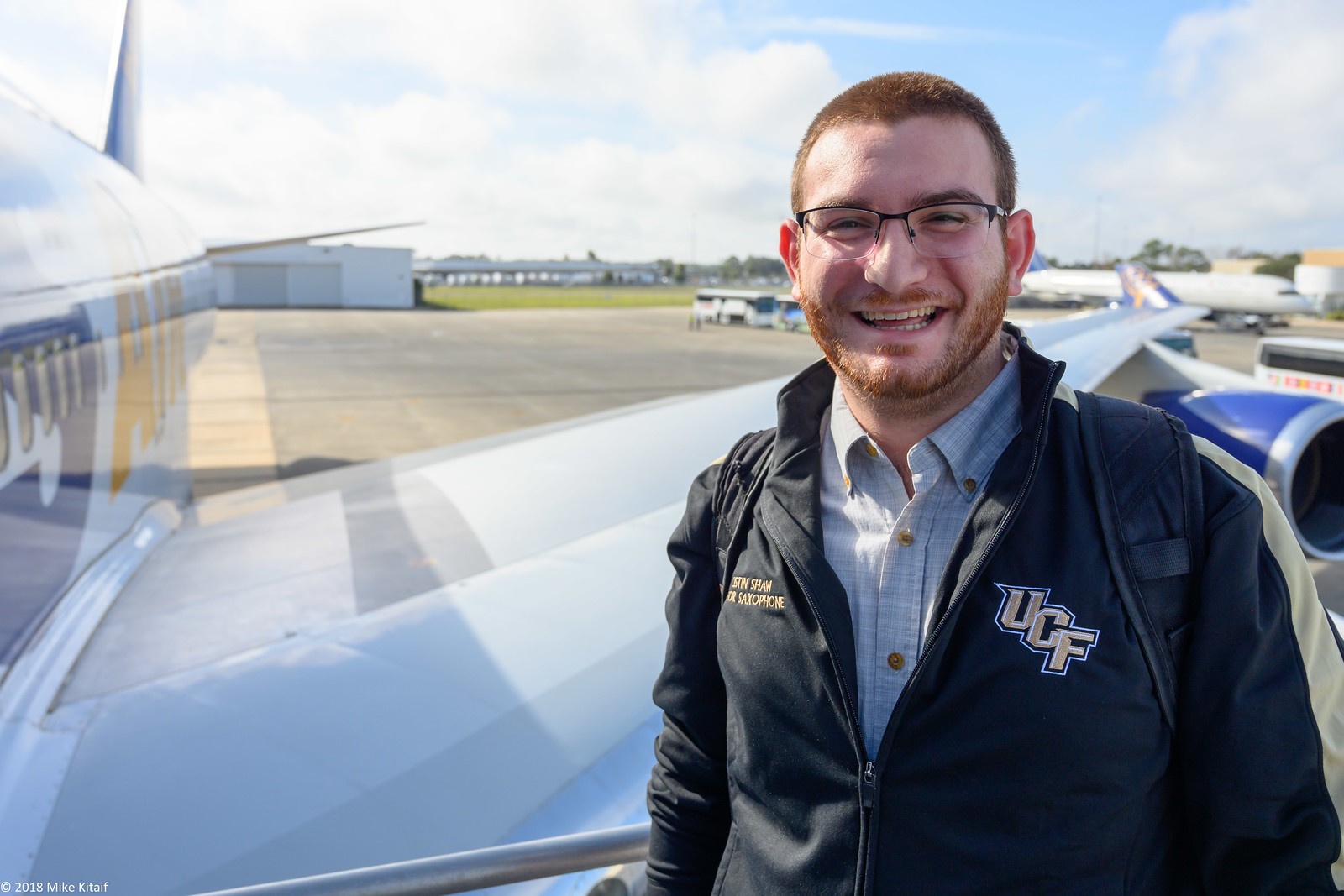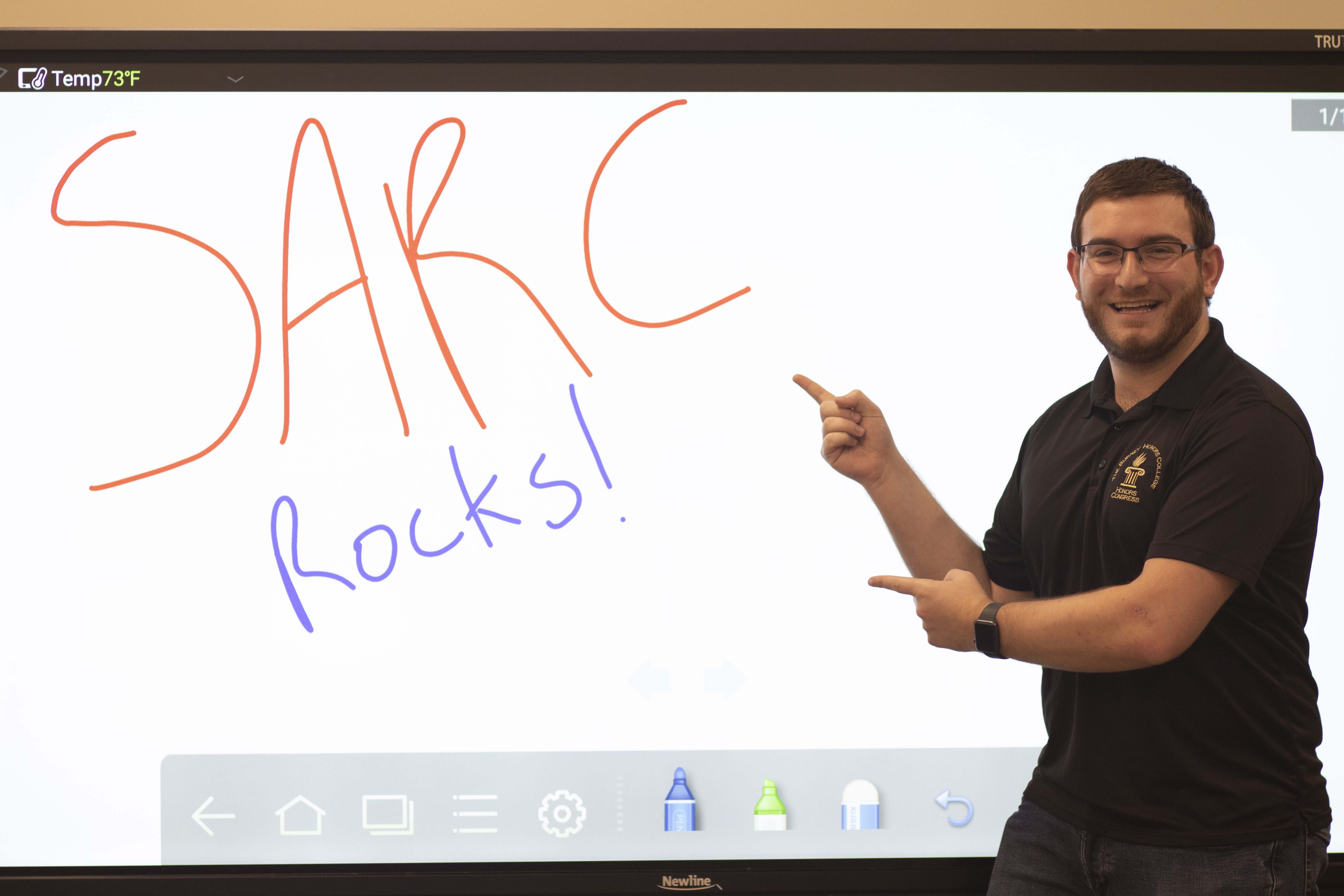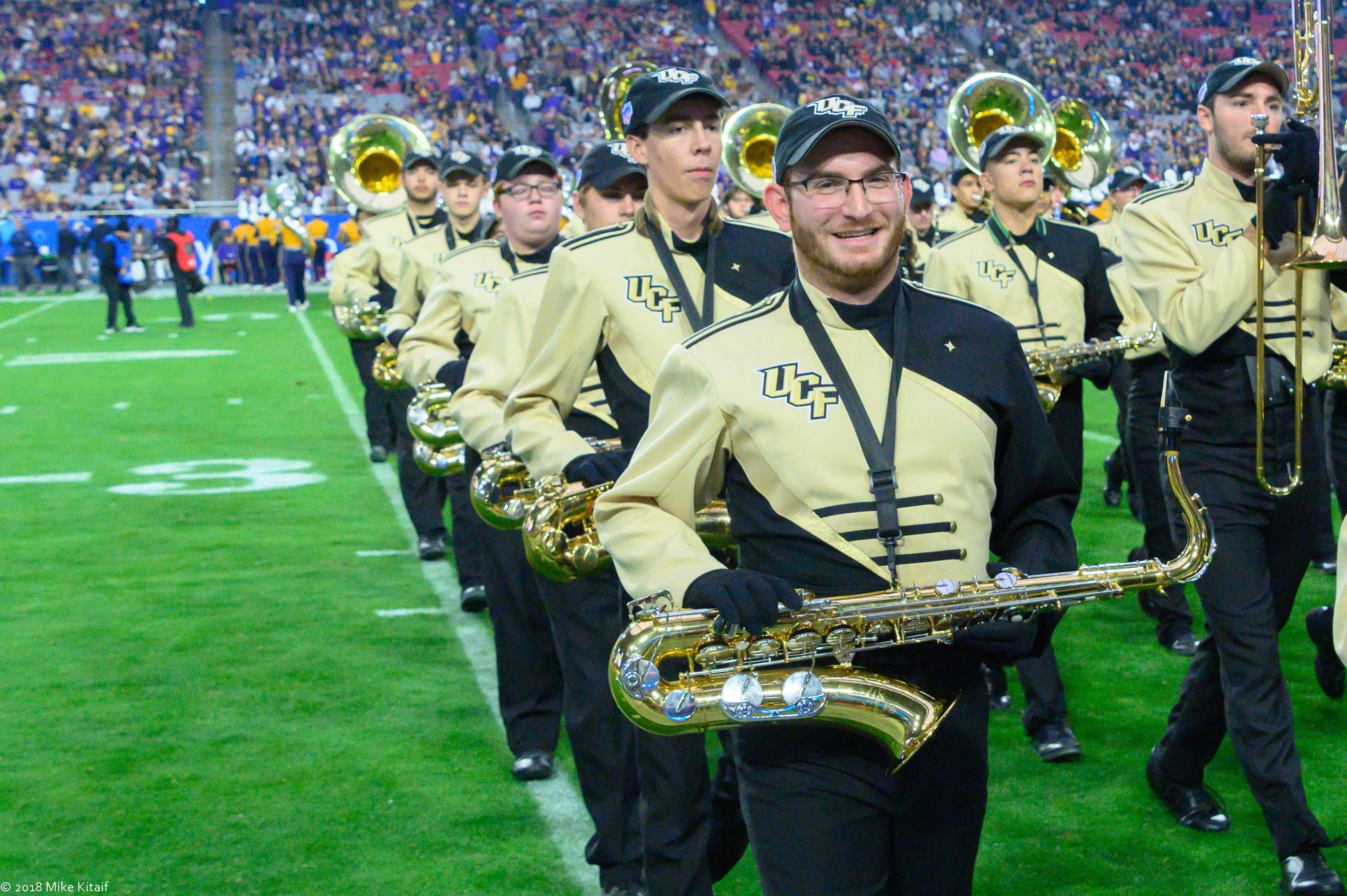 One of my greatest leadership experiences at UCF has been working with SARC, Student Academic Resource Center, as a peer mentor, where I get to work with our supervisors to manage a staff of 35 peer tutors. I started off my sophomore year in SARC as a peer tutor for Statistics 1, where I tutored anybody from freshmen who needed help studying to graduate students who needed brushing up on the subject. Over time, I was promoted to a peer tutor mentor, which was a great honor, and has really enriched my experience not only at SARC but at UCF. 
After graduation, my overall goal is to have a seat at a medical school, matriculate, and become a doctor. Although I am not sure which field of medicine I would like to study, I have shadowed an emergency medicine doctor and a surgeon, which are both fields that really appeal to me. I am not dead set on any particular specialty because based on the doctors I have shadowed, there is still time in medical school to figure out which field I will commit to. So at this point, I am trying to keep my options open.