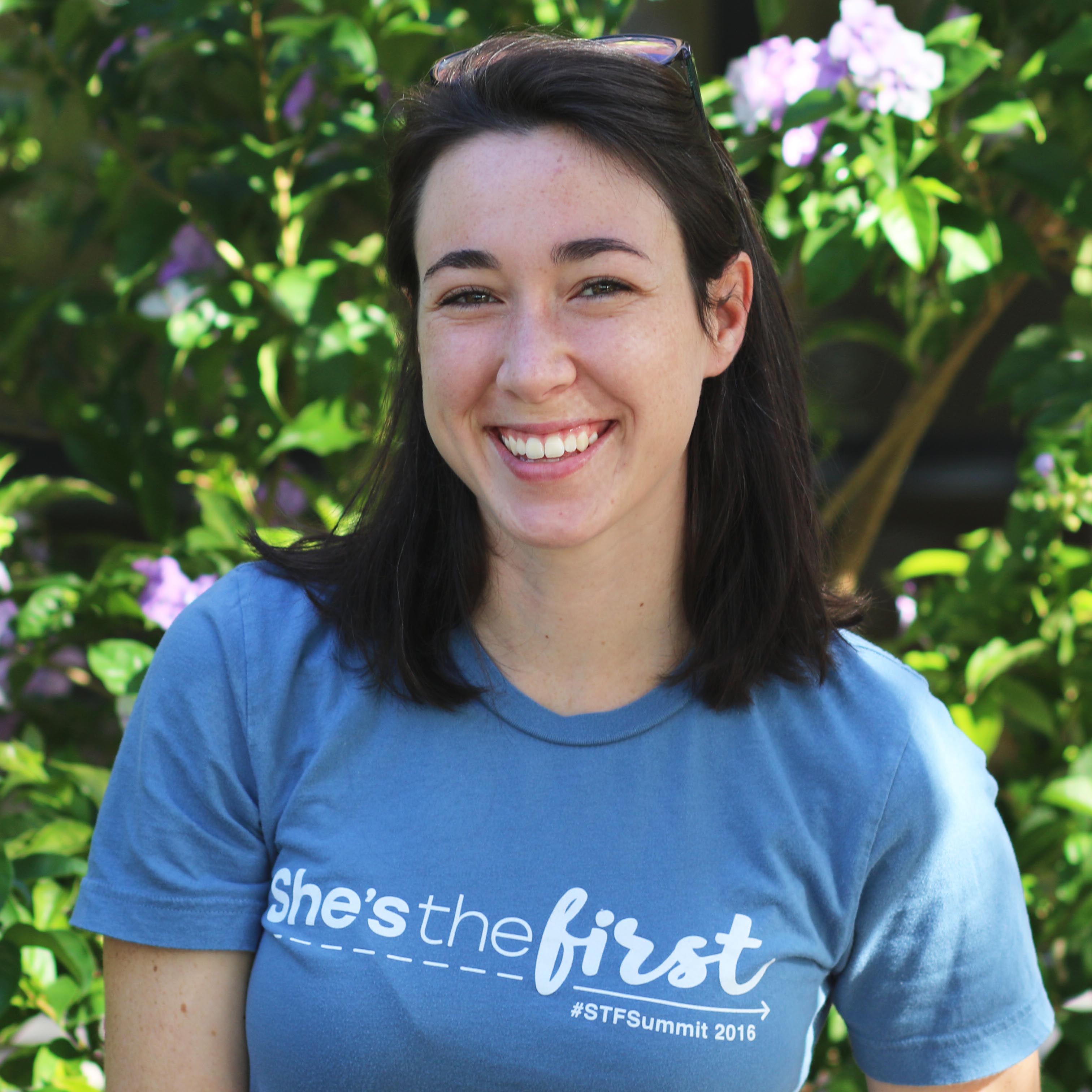 Johnna Hauck
Meet Johnna, an Elementary Education major, a lead scholar, and the President of She's the First, who enjoys spending her free time at the gym or volunteering
"She's the First is an international non-profit that raises money to provide scholarships to girls, in low-income countries, who will be the first in their families to graduate from high school.  I joined spring of freshman year because I was trying to get involved on campus. UCF is huge and scary and I saw someone from high school post on Instagram about raising money for girls' education. I thought it sounded awesome so I messaged her and asked what it was. She told me to come out to their meeting so I went. I fell in love with the mission, and the people, so I joined. The next semester, I ran for Director of Fundraising and I got it. The next year, I was Vice President and now I'm the President of the She's the First Chapter here.
Throughout the semester we have bi-weekly meeting and give updates on the She's the First organization as a whole. She's the First just had a summit and brought all of their partners from all over Africa to Kenya to talk about ways to improve education. In our meetings we also have global awareness discussions. So, She's the First assigns a topic for the month and we have discussions on that. We've talked about female genital mutilation, domestic violence awareness, etc. Spreading awareness and promoting education is a huge part of our club. We're starting to get into our bake sale season. Last week, it was "International Day of the Girl" so we had a bake sale and raised over $500 for the scholarships we give. Coming up, we will have more bake sales every day to raise money. We send money to She's the First and they have partner schools all over the world. One of them is Arlington Academy of Hope in Uganda, for example, and they will find girls locally who are looking to get an education but don't necessarily have the monetary funds or means. They'll assign the girl the scholarship from She's the First. Not every country has free, public education like the U.S. does. If they do have free, public education, it's not to the standard that the parents want for the children. The point isn't to bring these kids to America; it's to provide girls with the best education that we can where they are. Through the scholarship, they get: materials such as books and hygiene products, a mentorship program, school uniforms, and their actual tuition to go to that school.
I'm extremely passionate about education on all fronts. But, the fact that there are girls who want an education and can't get one is terrible. The disparity between girls getting an education and boys getting an education in other countries is frightening. It's advocacy for girls' rights, it's advocacy for education, and it's something everyone should be aware of.
She's the First has led me to so many other organizations. I've always been passionate about education and education in other countries. We keep in contact with our scholars; we write them letters back and forth. It really makes you want to see what life is like in other countries and to go and experience it for yourself. I saw a study abroad opportunity in Botswana, which is unrelated to She's the First, but it was a program for volunteering in schools and studying the culture there. I spent a month there this past summer. Seeing their education system and working with students who didn't speak the same language, or have the same cultural background, was eye opening and an incredible experience. Even here, we did a social where we participated in Knights Give Back and went downtown and gave out food to homeless population. I loved it so much that I've been back every Sunday. She's the First has just led me to other experiences that I would've never been drawn to without it.
Sit down and think about your passions. I've wanted to be an educator since I was five, so I know it is extremely important to me. Think about your passions and look for organizations that have to do with that, whether it's education and She's the First or another organization. Once you find your passion there's going to be a place on campus or a place in the community that will support it."