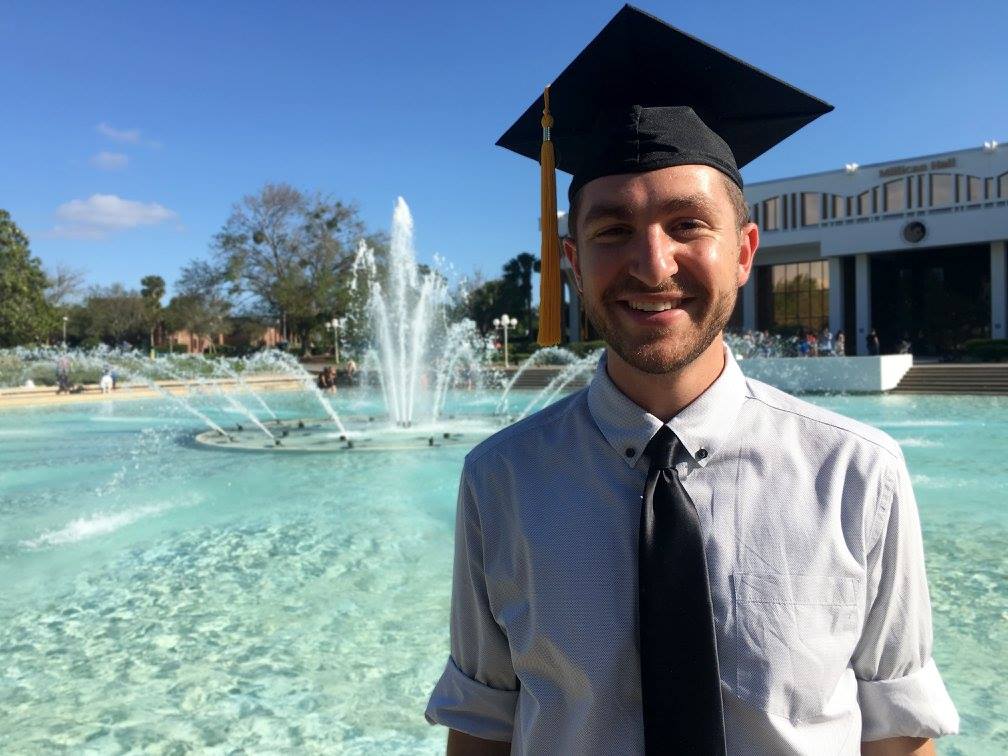 Jeremy Tache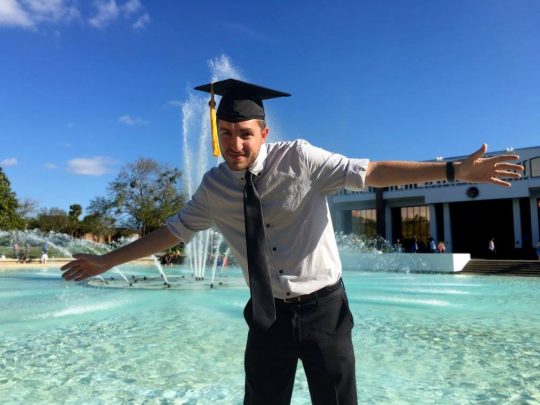 "What I really liked about being at UCF was all of the opportunities. Everyone always jokingly says, "UCF stands for opportunities," but it's a real thing. Every time I go back to my high school or I talk to my friends I always bring up that saying. I had kind of a different path in coming to UCF. Long story short, this is where I ended up, knowing little-to-nothing about the Honors College - but hoping it would be something great, knowing little-to-nothing about the RTV program, and just knowing little-to-nothing about anything really. But, I got involved right away and holy crap it, was the best experience ever. I couldn't be happier I ended up here.
I got to be a part of the Honors College, the Team Leader program – I made some of my best friends in this school through the Team Leader Program, Club Baseball, internships, studying abroad, and hosting my own show in NSC. UCF provided every platform for me to be able to do anything it was that I wanted to do. Being here just allowed me to become the person that I wanted to become. I don't know if I would have had the same final result if I had ended up going to college anywhere else.
I hope I've left behind a positive impact on people. I know, to an extent, I've left behind the show Hitting the Field. I was the host and producer so I'm kind of leaving my baby behind. What I'm most proud of is not even necessarily the show, but the people we were able to bring together and the family we created. I hope I just made people happy while I was here, with everything I did. I just hope I helped people have a great college experience like I did. I always just want to do anything I can do to make people happy, to make a positive impact.
I was a part of the Theatre for Social Change Interdisciplinary Seminar while I was a student here. That class will change your life. It was arguably the greatest thing I did in my four years here. Whether you're a theater person or not, take that class. We talked a lot about being an "upstander" instead of a bystander, which means to take charge and make a positive social change. That really kind of set me on a path of wanting to make a positive social change. I can only hope to take that lesson and make a positive social impact wherever I'm at."