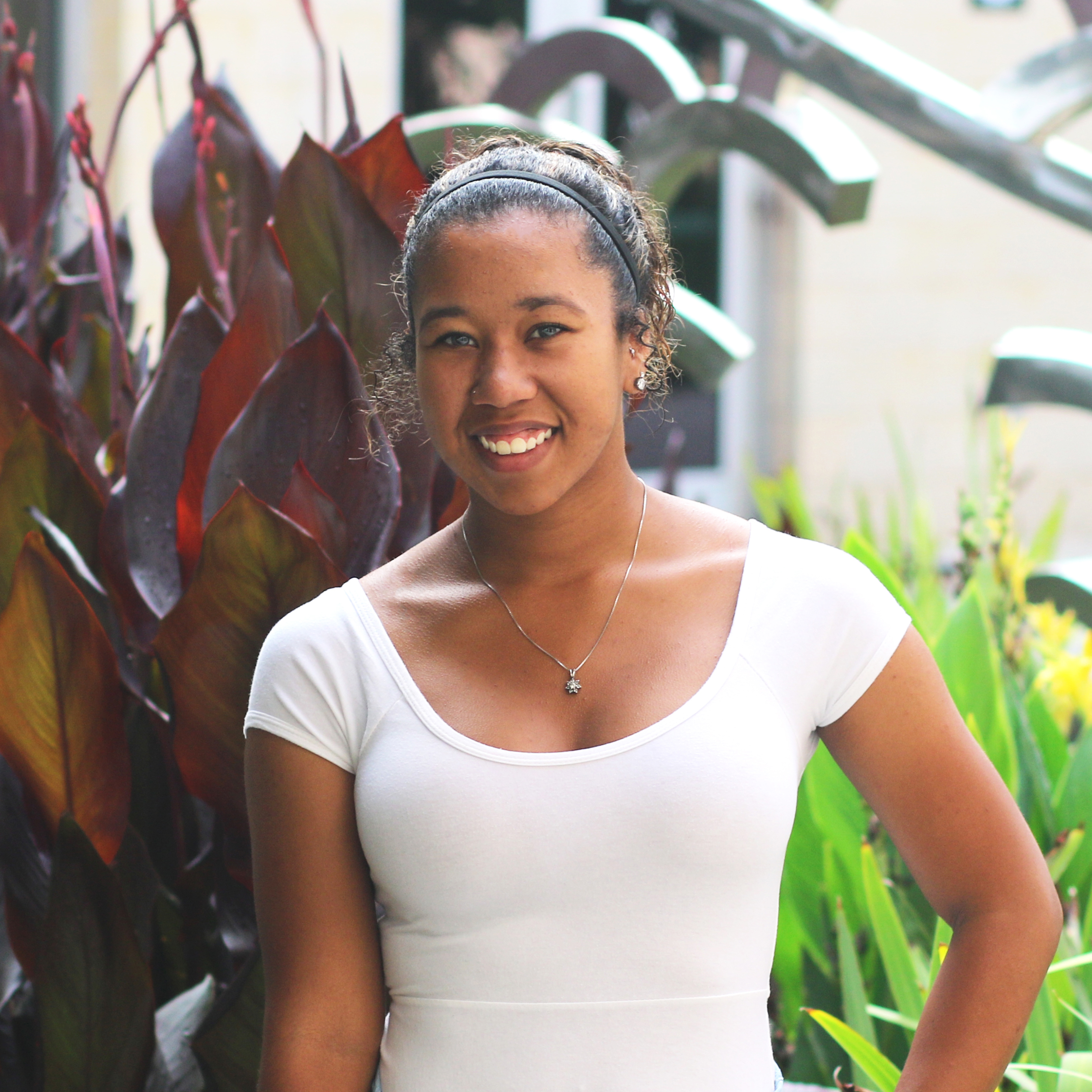 Jazmyn Patterson
"I picked UCF because of my major, event management. Rosen is ranked so highly across the globe. I was researching my best options for being a hospitality major and that's how I found UCF. Once I applied here, I realized how big the university actually was. I was looking for a way to make the campus a little smaller and not just be one in a million, and that's how I found the Burnett Honors College. It was terrifying to move here from Michigan at first, but now I am so happy I did it.
This past summer I was an intern at the International Film Festival in Cannes, France. I worked with an organization called the America Pavilion and I was a hospitality and events intern. At night, we got to work special events. One night, Spike Lee had a party and we got to work it. Another day, John Mitchel hosted a night for anyone part of the LGBTQ community, which was really cool to be a part of. We got to take part in the festival itself which was so exclusive. It was such a crazy and amazing experience.
I started my blog, https://xoxojazmyn.com, about a year ago as a way to vent and let my feelings out. It has now grown into a place where I write about my experience. It pushes me to do things that I wouldn't normally do. I'm more willing to go explore and do things by myself now. For me, I want to work in events, which is very social. My blog allows me to talk about the events I'm going to and the events that other people talk about in their blogs. My blog allows me to keep up with people and events in entertainment.
Before I studied abroad, I was very set in staying in the United States but now I want to expand internationally. My goals have changed from working local sporting events to working national sporting events, like the Olympics. My experiences have made me want to go even bigger. I believe that being a part of the honors college has helped me stand out in Hospitality and what has allowed me to obtain these positions and the ability to have these amazing experience."