Henry Byrne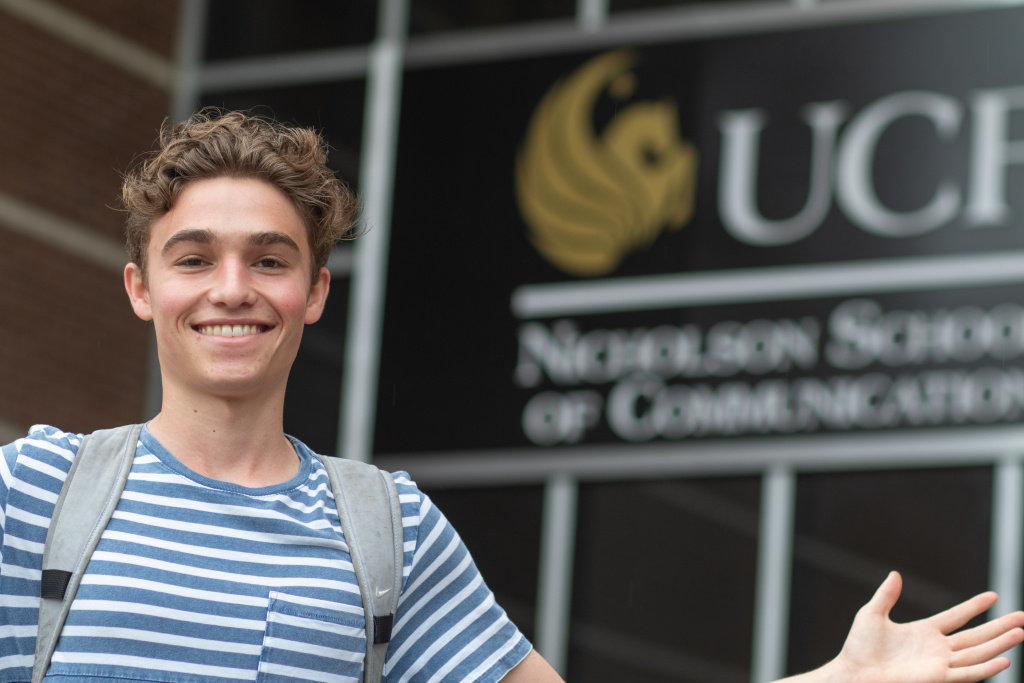 Meet Henry: a rising Ad/PR junior, Ad Club president, and a
UCF social media ambassador 
I am originally from Tallahassee. I came into UCF and BHC as an engineering student and even though I did well my first year, I decided last summer that it was not something I was passionate about, so then I made the change to Ad/PR. It was a big shift, but I'm loving it. The opportunity to connect to people with Ad/PR really resonates with me. Everyone nowadays seems so isolated, and, even though advertising is mainly used for commercial purposes, it could bring people together, as you can unite everyone under the same message and mission.
Being the president of Ad Club, I get to work with some of the top students in the program and it has been good to connect with them. Through the events we conduct in Ad Club, such as tours, I have been able to network with local industry professionals. Recently, we went to see Orlando Health and talked with their marketing department. Orlando Health is very involved in the community, whether it be the Magic or Orlando City - they are always giving back.
My most meaningful experience with the Honors College would be Symposium - learning from all of the speakers who came in, I saw that everyone has something to offer, and it inspired me to go out and find that mentor. Symposium also immediately connected me with a bunch of people in Honors, due to the breakout discussions and the group community service project where we went to a local grade school and taught them chess for their after-school program. All of the students here have their goals set in mind, and it's great to meet people that have similar interests.
Professor Joan McCain has been my biggest mentor here at UCF - she is basically like my UCF mom. I met her last year in her intro course - I then started to go to her office hours frequently, and we started to connect, and now I go to her whenever I need help. She always advises me to stay involved and network. There are so many events offered through the program, along with club involvement opportunities and faculty networks - UCF and the college life in general offer so many opportunities to get connected, meet new people and build yourself and improve as a person.
Right now, I'm still experimenting, just getting a little taste of everything, because there are so many different opportunities in this field. There's graphic design, media planning, digital marketing, targeting. Eventually I will find what's right for me.
On being a part of UCF's social media ambassador program: They sent me a message on Instagram saying that they loved what I'm doing with my personal brand, and they wanted me to get involved. "Days and Knights" on YouTube was the first program that I shot - we would talk about sporting events, networking opportunities, health and wellness - basically everything UCF has to offer. We also did little games on there, where I had to go up to people and sit down with them, introduce myself and make friends. I enjoy shooting videos and I like being in front of the camera as well! Although it's hard to go up to someone and talk to them if you don't know them, it has really helped me get more comfortable talking with people, which will ultimately help me in interviews and networking opportunities with industry professionals.
However, I am even more proud of my new account that I started, called HenryMakesHappy, where it is all about connecting with new people, combating loneliness, and creating a happier world through positivity, kindness, and service. This is important to me as what makes me most happy is seeing people connected.