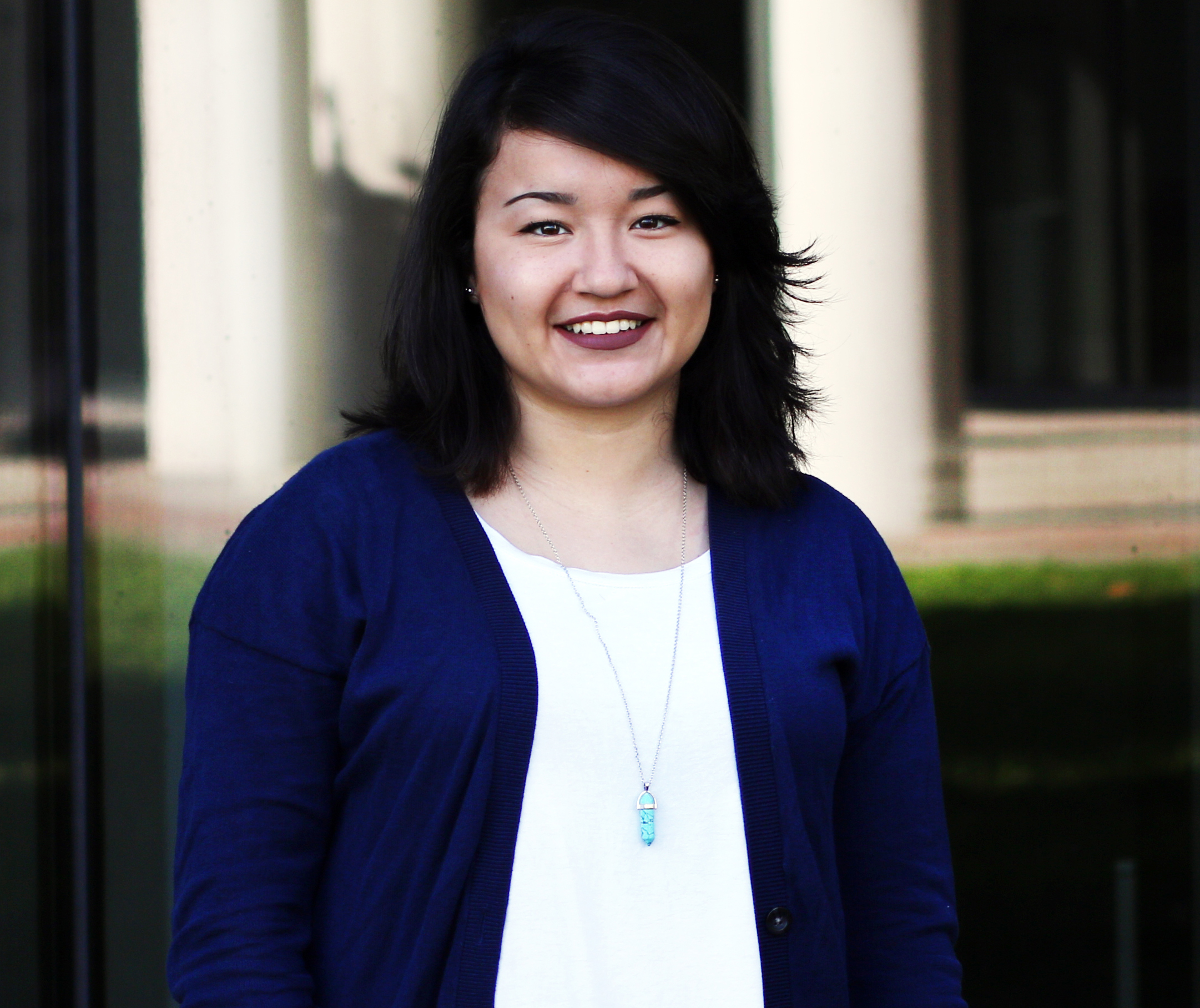 Carmen Malca
"I've wanted to be a teacher since I was little but I kind of forgot about it as I got older. I went to New Hampshire, where I'm originally from, to visit my friends when they were graduating.
My fourth grade teacher had saved all of these forms we filled out. I got my form from her and on the it said that I wanted to be a teacher when I grow up. So I said okay, this is what I'm supposed to do. I've had some math teachers that haven't been the best, which has showed me that I need to be a good math teacher.
My little brother has autism and I've seen him slip through the cracks, especially in math and science, so I don't want that to happen to other kids. I want to teach middle school because that's the point where you either start to love math or you start to hate it because you're not being taught well or because you don't understand it. That's why I really want to do it. People are always telling me, "Oh you're not going to make any money as a teacher." But I'm in it for the outcome, not the income. I'm doing it to help kids in hopes of making them passionate about school.
The College of Education does these KnightED Talks, sort of like Ted talks, for current teachers and future teachers. I chose to create a mini talk about Theatre for Social Change, which is actually an honors class here, for a class final. It's about community healing and using theater techniques to bring a group closer and get people to be more comfortable to speak in general. It's more than just ice breakers, it's about trusting each other and making connections. I chose to adapt it for a math classroom because a lot of times kids are afraid to talk in front of others. My partner Maria and I submitted our mini talk as a proposal and we were accepted into the official KnightEd Talk. We had the opportunity to show 32 teachers how they can make a difference in their classroom."