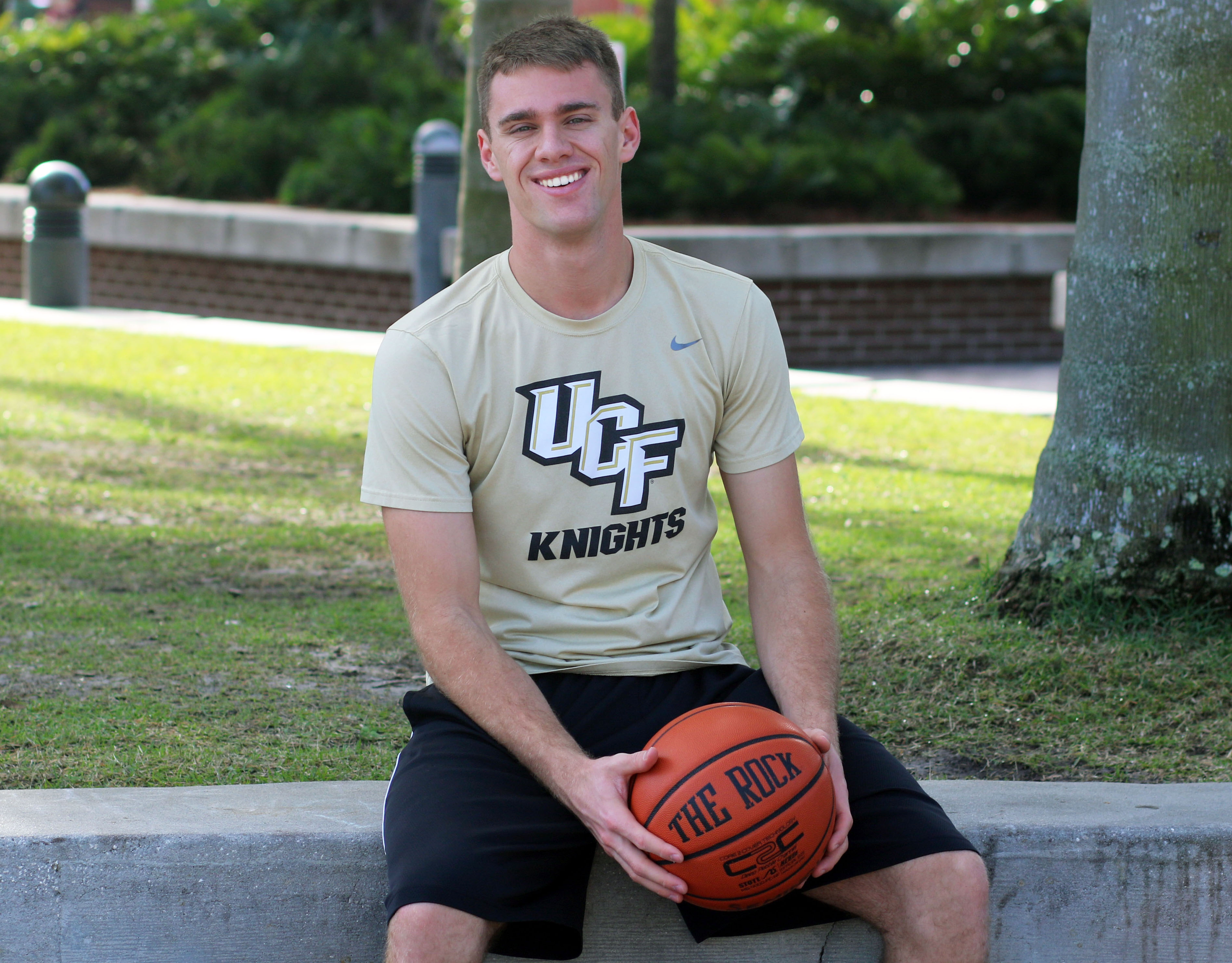 Anthony Catotti
"Every day, I am living my dream. Every day, I wake up and I play for the UCF Men's Basketball team. I have followed this dream with my whole heart and my whole being ever since I first picked up a basketball.  The journey to play for UCF's men's basketball team has been one that's pretty crazy - from breaking my foot my second week of college, to breaking it again a year ago, to literally sitting down in a chair to shoot a thousand shots a day as my foot recovered. The process to be here has been a grind every day, but that's my favorite thing, I love the grind.
There were a lot of people that never believed I would make the team. In my worst moments, sometimes, I too was unsure. Since making the team two months ago, wait that's crazy… it doesn't feel like two months, every day has literally been perfect. I will always remember the day one of the coaches called me up and said "Catotti, you're making the team." Since then, I can't remember a time I haven't had a smile on my face. When you find out that something that you've been working for, for so long... I mean I've literally dedicated my life to making this team and now, now it has happened. I never want this to end.
My teammates are some of the greatest people I've ever met. I mean, you don't make it on SportsCenter for your teammates storming the court after you make a layup, you make it on SportsCenter because you're so close with your teammates and there's so much love in that locker room that they storm the court before the buzzer even sounds. My teammates, my managers, my coaching staff, we are a true family.
Every day of practice is literally everything I've ever wanted and I get to be a part of it every day. When this all started, I put up two posters in my room, that read "I am making the team" and "I am improving today." I've actually still kept them up because I never want to forget how I got to where I am and what kind of mind set I needed to have to get to where I am. My journey is long from over. I've made the team, I've gotten to play in three games, but I'm not done. I'm still training, I'm still trying to improve, still trying to be the best teammate, player, and me that I can be."