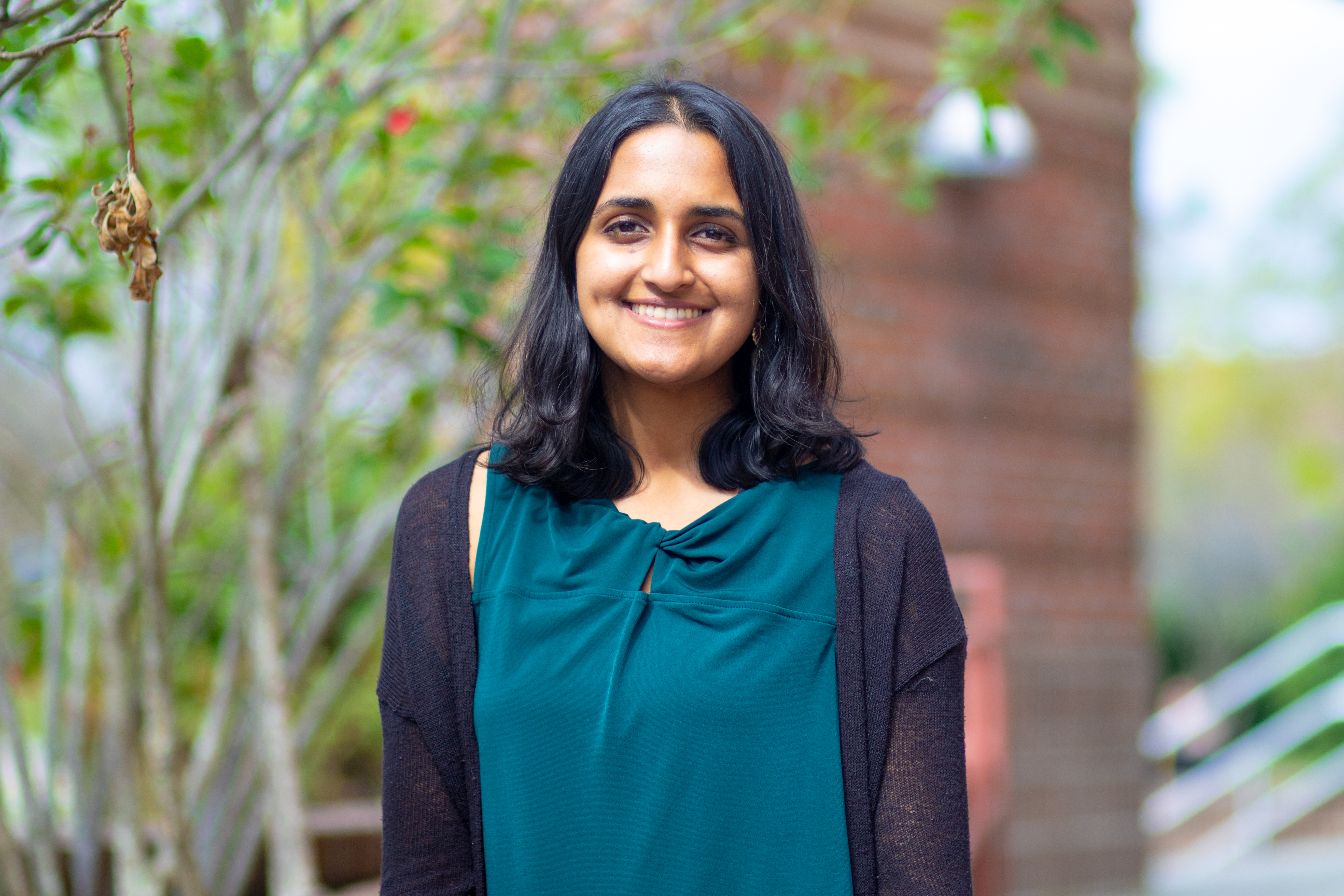 Anishaa Sivakumar
Meet Anishaa: a third-year Honors in the Major Biomedical Sciences student and Burnett Medical Scholar who took part in two alternative break programs at UCF
---
I have been involved in research for a long time - in middle school, participating in the Discovery Young Scientist Challenge, and in high school with the International Science and Engineering Fair. When I got to UCF, I really wanted to continue doing that, so I knew I was going to do Honors in the Major, since it was a requirement for the Burnett Medical Scholars (BMS) Program, and I really wanted to do a thesis project. I joined Dr. Yoon-Seong Kim's molecular neuroscience lab. He was very supportive of me as he saw the potential I had, and started to show me the ropes as early as a freshman. Soon after, I started to work on a project that involved transcription on mutagenesis. A lot of the focus in the lab is on how the environment plays a big role in neurodegenerative diseases that we see today, including Alzheimer's and Parkinson's disease. After that, I got to focus more on epigenetics, which is basically the way that environment impacts our body directly. We want to create a figurative toolkit where we control these epigenetic factors and discover what kind of effect that generates. When I used to go to genetics conferences in high school, they would always talk about these really cool things, and I have always wondered what it would be like to actually be a part of these discoveries; now that I am a part of it, it truly is an amazing experience.
I'm originally from Pennsylvania, where most students go to the University of Pittsburgh or Penn State. While I was applying to those, I was mainly looking in the Northeast. Then I received a flyer in the mail that highlighted all these cool opportunities UCF gave to National Merit Scholars, and I was intrigued. So I applied and got in to UCF and BHC, where I was truly amazed by not only the medical school and the Burnett Medical Scholars Program, but that such a large campus could feel so interconnected. Due to the number of resources that UCF offers to all its students either academically through SARC, or through Career Services and Experiential Learning, I always know that if I need something, there's something on UCF's campus that will be there to help me. I knew that if I came here, I would be really prepared for whatever path I would end up going in the future.
One of the nice things that I like about the BMS program is that they give you a beautiful outline of everything you need to accomplish before you graduate. It seems daunting when you first look at it as a freshman, but honestly it's been nice to know that I have specific goals to aspire to each year and not just one overarching goal, which to me is even more daunting. Even surpassing those goals means that not only will I be able to reserve my seat here at the college, but I'll probably be a good applicant wherever I apply. So it has really just given me the confidence I need to not only accomplish everything I need to within BMS, but to be able to do the other things that I really enjoy, because I know that I'll still be able to reach those standards I want to achieve.
I'm currently involved in Pre-Med AMSA, an organization I've been a part of ever since I came to UCF, and I love it. Like BMS, AMSA helps students achieve goals. I've had the opportunity to engage in mentorship through it. I am also a part of a South Asian fusion a capella group, Knights Kahaani, which is an interdisciplinary organization that allows me to talk to and hang out with people from so many different backgrounds, and I love it. Outside of UCF, I volunteer with Shepherd's Hope, which is an amazing nonprofit clinic for the uninsured where I get to work as an eligibility specialist. I also work in discharge, which gives me an opportunity to help people who are currently uninsured, who often have just had some bad luck recently, and it is really life-affirming. I just got offered a position as a Kaplan MCAT instructor, where I'll be passing on whatever ridiculous amounts of knowledge about that exam I've gained over the past few years.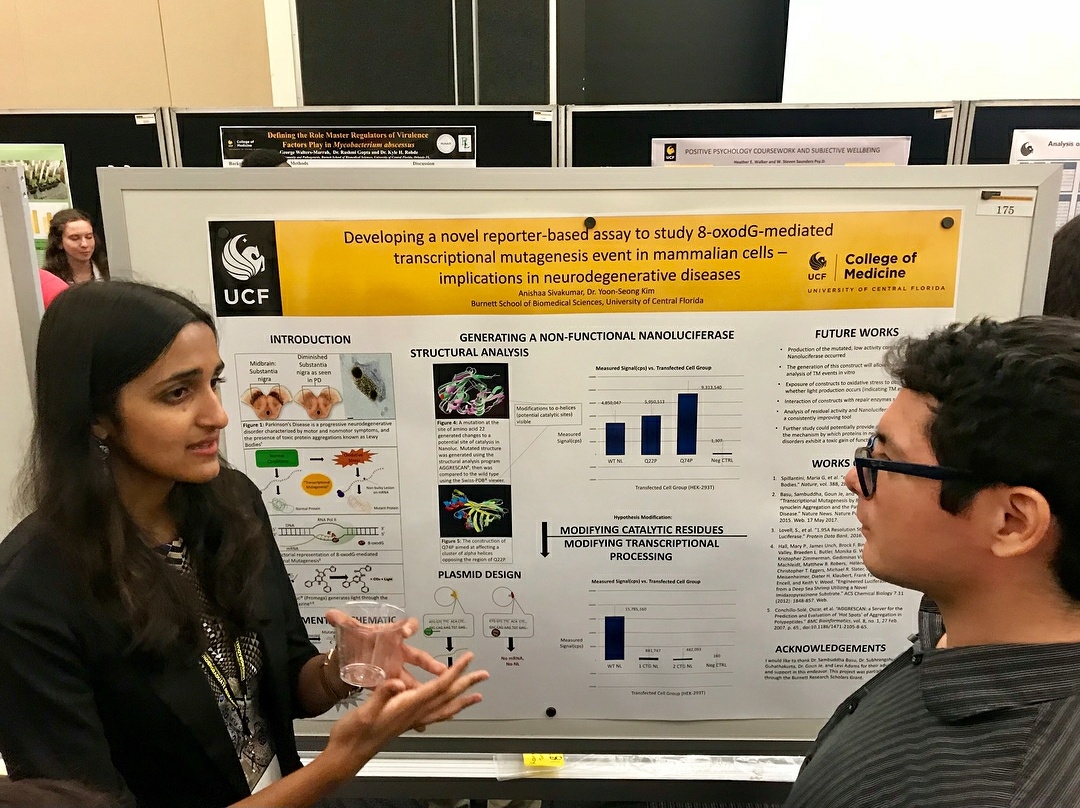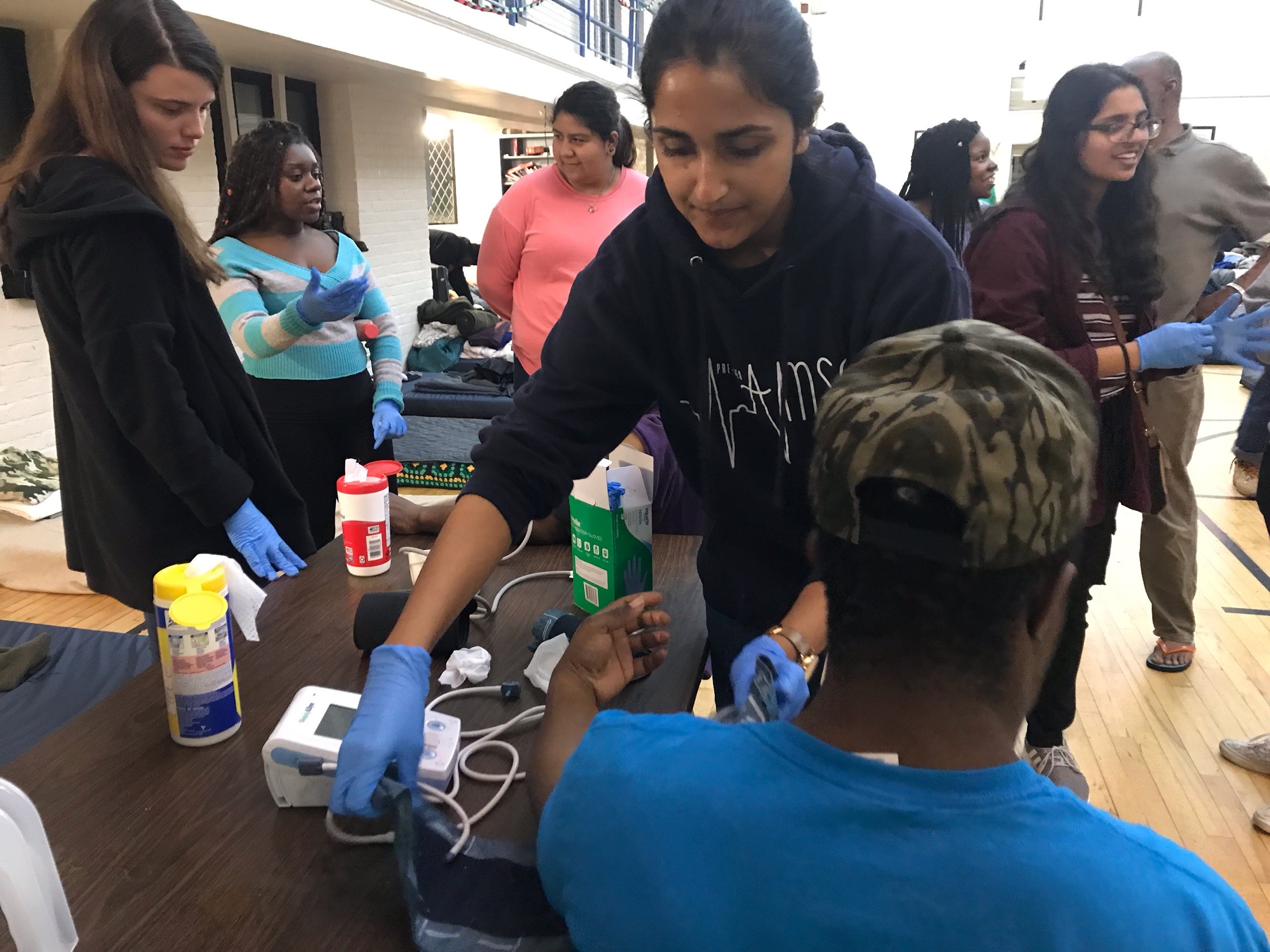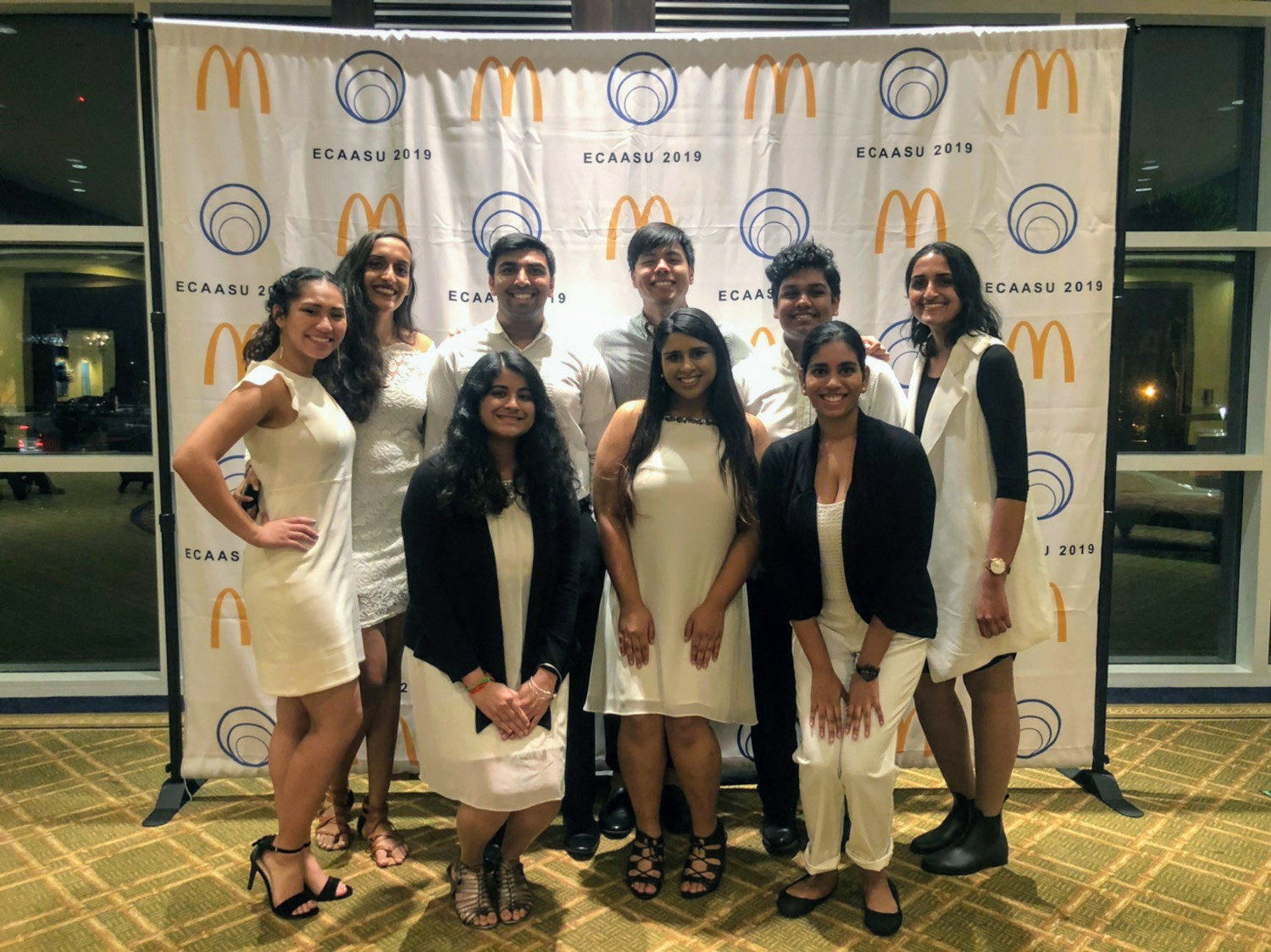 The alternative break program is an opportunity for you to take your free time and use it to help other people. It also gives you an opportunity to get out there and see the world. My first alternative break program was my freshman year, where I went to San Juan, Puerto Rico, and we had the awesome opportunity to work with the only public hospital that was in Puerto Rico, El Centro Medico, in their pediatric oncology unit. I also went to Atlanta, Georgia, with another alternative break group to work with the homeless men of Atlanta, where we got to help them get set up at the shelter for a couple of nights.
What I really appreciated about both alternative break program trips I went on was that we focused a lot on the cultural aspect. One of the issues with volunteerism is it can also be "voluntourism." The idea of creating sustainable volunteer practices is really important, which the alternative break program recognizes and focuses a lot on in every trip that they do. I recommend that anybody who wants to do anything with other people in the world, to go on these alternative break trips because it's always good to have your expectations challenged.
After graduation, I want to go to med school, and I start applying in May. I do currently have my guaranteed seat at the UCF College of Medicine, but I am going to explore all the opportunities that are available everywhere. Yet, after medical school, I am not sure which path I will take as I have not decided as of yet.
I have been lucky enough to be a part of so many incredible opportunities and experiences at UCF and BHC. I strongly recommend that people, anybody in any discipline, find what they love and not just do things for the sake of checking a box. In the end, regardless of what happens, you'll know that you really used your time to make a difference for yourself and for others.