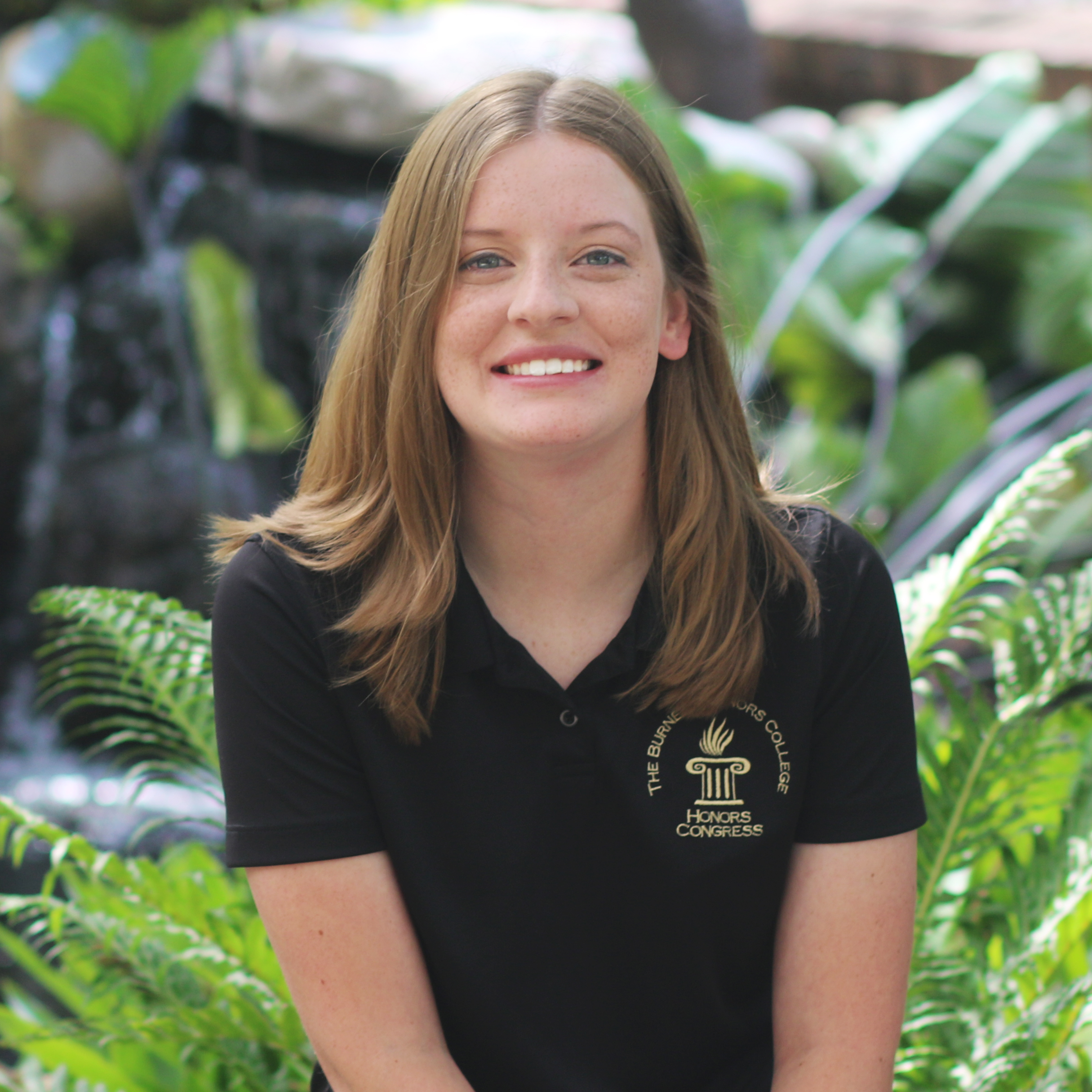 Amanda Carmichael
"I joined Honors Congress my freshman year after my Team Leader told me about it at Symposium. Honestly, my freshman year I didn't really get too involved with the club. I never made DM points and never went to events. I didn't try to get to know anyone. Then, sophomore year came around. I was freaking out because I wasn't involved and didn't know what to do. I went back and talked to the Director of Special Events for Honors Congress, at the time, and he encouraged me to join his Special Events Committee to help with Homecoming. I helped him run homecoming for 2015 and I loved it so much that I ran for Director of Special Events my sophomore year and I got the position. After that, I participated in homecoming and Relay for Life. I helped us win first place for Homecoming that year, we hadn't won first place in a long time. As I was putting in all of this work, some of the executive officers approached me and told me I should run for President of Honors Congress. I ran and got elected for President. It's been a lot of work but I've grown a lot and have learned so much.
Without starting to participate in Honors Congress, I wouldn't have participated in things like Peer Ambassador. Honors Congress gave me the confidence that I didn't have before. It gave me the confidence to apply for Peer Ambassador and the confidence to apply for the internship that I currently have. I wouldn't have been able to do any of these things without building my communication skills and leadership skills through Honors Congress. It has also helped so much with networking. Before, I didn't know a single honors staff member. But now, I can't go into the building without saying hi to every single person. I've also met my best friends through Honors Congress; I can go to them for anything.
It's so important to get involved freshman year. I really regret not doing that my freshman year. I missed out on a lot of opportunities to grow and leadership positions. You should take advantage of opportunities every year. We have seven Officers this year that are freshman and they're going to have so much time to help Honors Congress grow and expand their experiences. It's better to build those networking skills sooner than later. It's so easy to get involved, too. You can put however much time into the club as you want.
Honors Congress is a student organization that is for the students, by the students. We try to provide a home base for honors students to feel more comfortable in the honors community. We try to provide a network for socializing with peers and the staff. We host fun events for everyone to hang out and get to know each other. It's whatever you want your experience to be."