If you would like more information about how to become involved as a parent at the Burnett Honors College, please contact Bridget Holt at bridget.holt@ucf.edu or 407-823-2877. 
Burnett Honors College parents have created a tradition of serving as active, engaged members of the university through their support and investment in the education of honors students. Many families choose to get involved to help the college continue on its path of excellence, making an impact on future generations of students. Council members nationwide support initiatives aimed at student academic enrichment, citizen leadership, experiential learning and student research.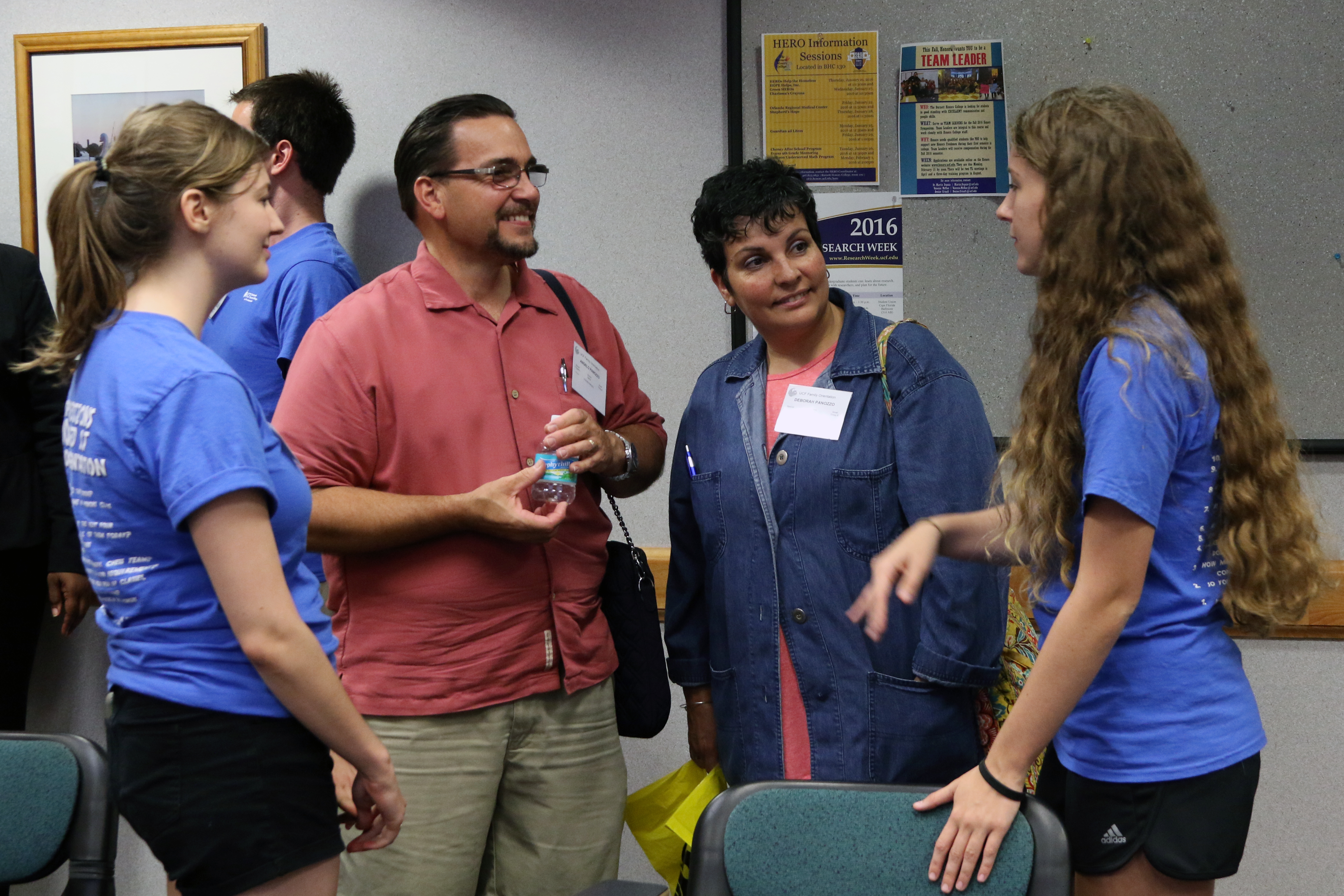 UPCOMING HONORS FAMILY EVENTS
Burnett Honors College Philanthropy Reception
Friday, September 28, 6-8 p.m.
Evening reception with university senior administration, college donors and new parents to celebrate philanthropy to the Burnett Honors College.
Family Weekend Brunch
Saturday, September 29, time TBA
Join us for the BHC open house, to enjoy brunch with faculty lectures, student presentations, food and fun with fellow Honors families. Stay the afternoon for university events and the UCF vs. Pittsburgh football game.
Homecoming 2018
Saturday, November 10, time TBA
Join UCF Alumni at the Fairwinds Alumni Center for the Homecoming tailgate before the UCF vs. Navy football game.
Parent and Family Philanthropy Council Event
Date and time TBA