STEM Volunteers Needed at East Lake Elementary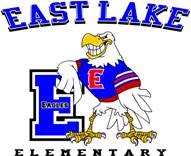 Your hometown school East Lake Elementary is looking for volunteers from our hometown team UCF! Volunteers are needed weekdays from 11:00 am-1:00 pm for our library Makerspace.
Help students learn programming, 3D printing, and other STEM skills in our hands-on environment. Inspire the next generation of tech wizards and UCF Knights with your knowledge and expertise. You will help expose many of our students to these STEM-related activities for the first time.
Please contact Brandi Gutch at East Lake Elementary at (407) 658-6825 extension 3312237 or at brandi.gutch@ocps.net if you are interested or have any questions. We are excited to welcome you to our school!