Equality Florida Fall Internship Program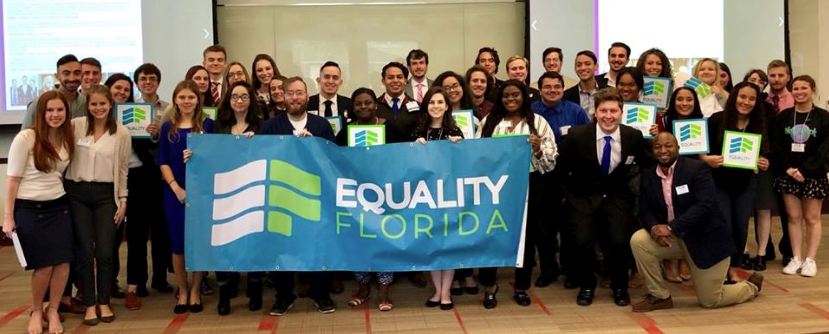 Equality Florida is excited to start our 2018 Fall Internship Program for prospective students who have a passion for education, civic engagement and policy change. Equality Florida is the state's largest civil rights organization that is dedicated to securing full equality for Florida's LGBTQ community. Our organization hinges on the idea that if we change hearts and minds and mobilize supportive voters, our democratic process will produce elected leaders who stand up for LGBTQ equality and justice.
Equality Florida Departments Offering Internships:
Field and Advocacy
Safe & Healthy Schools
South Florida Development
Equality Florida is about to face one of the most transformative times in our organization's history. Now is the time to get involved and join our movement! If you have a student that is interested in our internship program please encourage them to apply at http://www.eqfl.org/about/intern. We look forward to creating a more equal Florida with you.