Burnett Research Scholars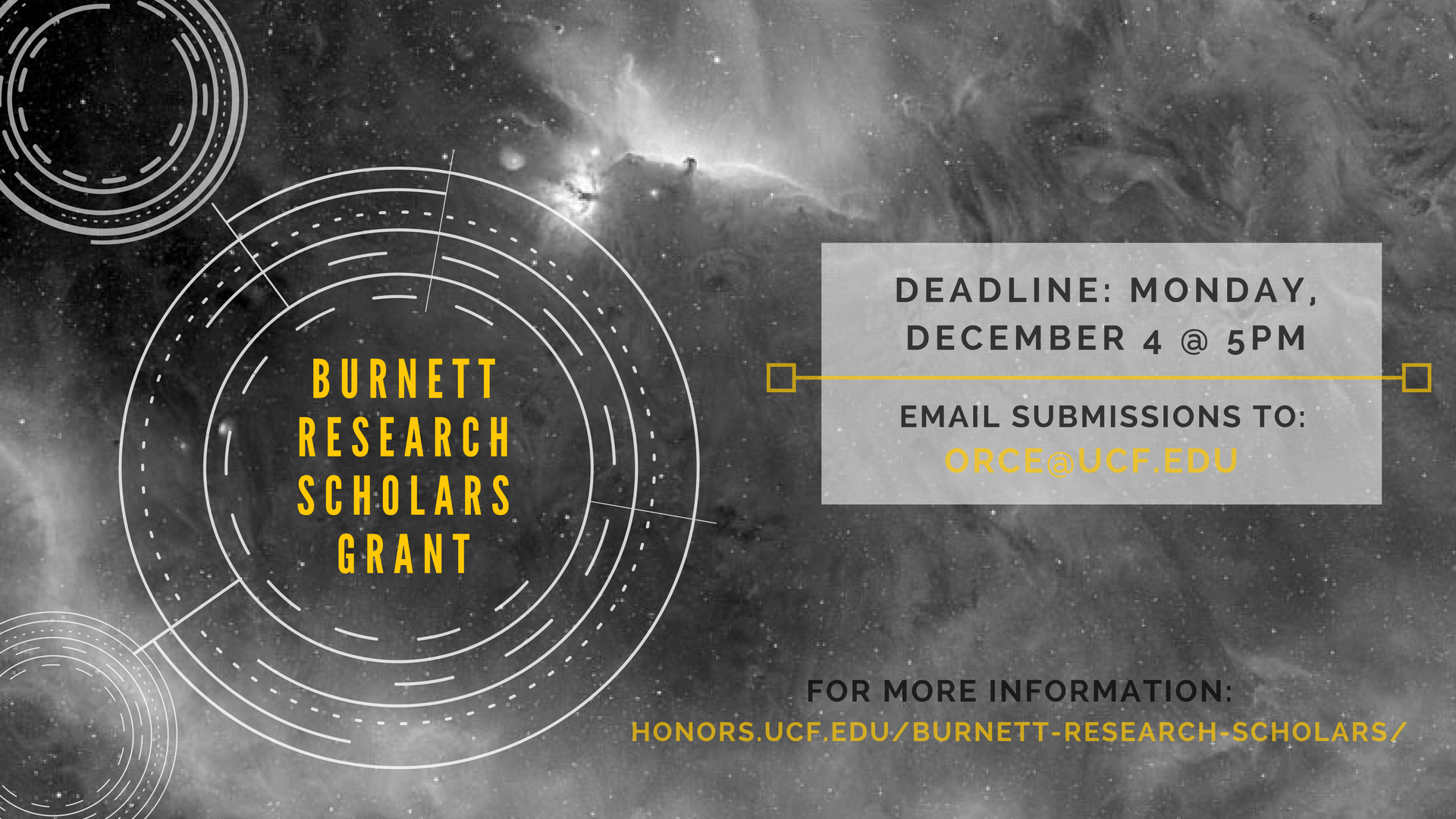 The Office of Honors Research is now accepting proposals for the Spring 2018 Burnett Research Scholars Grants. These grants are sponsored by The Burnett Honors and are open to all UCF freshmen and sophomores who meet the following eligibility requirements at the time of application. The purpose of the Burnett Research Scholars Grant is to provide formative research experiences to students early in their academic careers and to foster undergraduate research across the curriculum at UCF. 
All proposals will go through a complete review process and the top proposals will be selected for funding. Student recipients will receive a grant of up to $2,000 and faculty mentors will receive a grant of $1,000. Students who are receiving other forms of funding may still apply for the Burnett Research Scholars Grant, but this will be taken into consideration by the review committee when making their decisions. Also note that completed research or creative projects, such as Honors in the Major theses, are ineligible for funding. The Burnett Research Scholars Grant only supports current and ongoing research or creative projects at UCF.
The application deadline for Spring 2018 is Monday, December 4, at 5:00 p.m. All submissions should be made via email to orce@ucf.edu.
Questions? Please contact the Office of Honors Research, at orce@ucf.edu, or stop by BHC 102.