ARE YOU READY TO COME SEE US?
Choosing a college is an important decision. We invite you to come and see for yourself why the Burnett Honors College may be your best choice. A visit, whether in person or virtual, will help you better understand our program, the curriculum, the benefits and exhilarating opportunities available to you. You can see our magnificent campus, the Burnett Honors College building, the Meditation Garden. Even better, you will have a chance to talk about your interests and goals and to probe deeper into the Honors application process.
**While UCF and the Burnett Honors College are operational, some in-person services have been replaced with virtual offerings due to the critical need for social distancing.  Some employees and faculty are working from home and many of our services, including information sessions and one-on-one meetings, have been moved online.  There may be limited opportunities to schedule a mask-on, physically distant in-person meeting; but these must be scheduled in advance.  Priority for in-person meetings will be given to students who have already been admitted to the Burnett Honors College.  However, there are many ways for anyone to connect with us online, on the phone, or through our virtual visits and information sessions.
We know this is a difficult time for students and families and we appreciate your patience as we continue to monitor and adapt to this developing situation.  Our admissions team is available to answer your questions at HonorsAdmissions@ucf.edu or (407) 823-2545 during business hours.  Read below to learn about our virtual visits and information sessions.**
VIRTUAL ONE-ON-ONE VISITS
We are now offering Virtual One-on-One Visits with the Burnett Honors College!  These 30-minute visits will be scheduled with an Honors staff member and one of our Honors Student Assistants.  If you are interested in scheduling a Virtual One-on-One Visit to learn more about the Burnett Honors College, please email us at HonorsAdmissions@ucf.edu with your name, intended major, planned start semester at UCF, and availability.  One of our Honors staff or student assistants will schedule a visit for you via Zoom.  Please allow at least 24 hours for scheduling a visit.
---
A VIRTUAL AFTERNOON AT THE BURNETT HONORS COLLEGE
Do you want to learn more about the Burnett Honors College? Then plan to spend a Virtual Afternoon at the Burnett Honors College. You will meet Honors staff and students, and will have the opportunity to ask questions about the academics, the extracurricular activities, and the special programs that the Burnett Honors College has to offer.
Prior advanced reservation is required, as meetings will be hosted via Zoom. Reservations can be made by submitting this online form. Once you have submitted the form, you will receive an email from HonorsAdmissions@ucf.edu with the Zoom link for the session no later than 2 days prior to the session. 
The dates for upcoming Afternoon at the Burnett Honors College events are:
Friday, March 19, 2021 3:30-4:30
Friday, March 26, 2021 3:30-4:30
More events will be added, so check back often!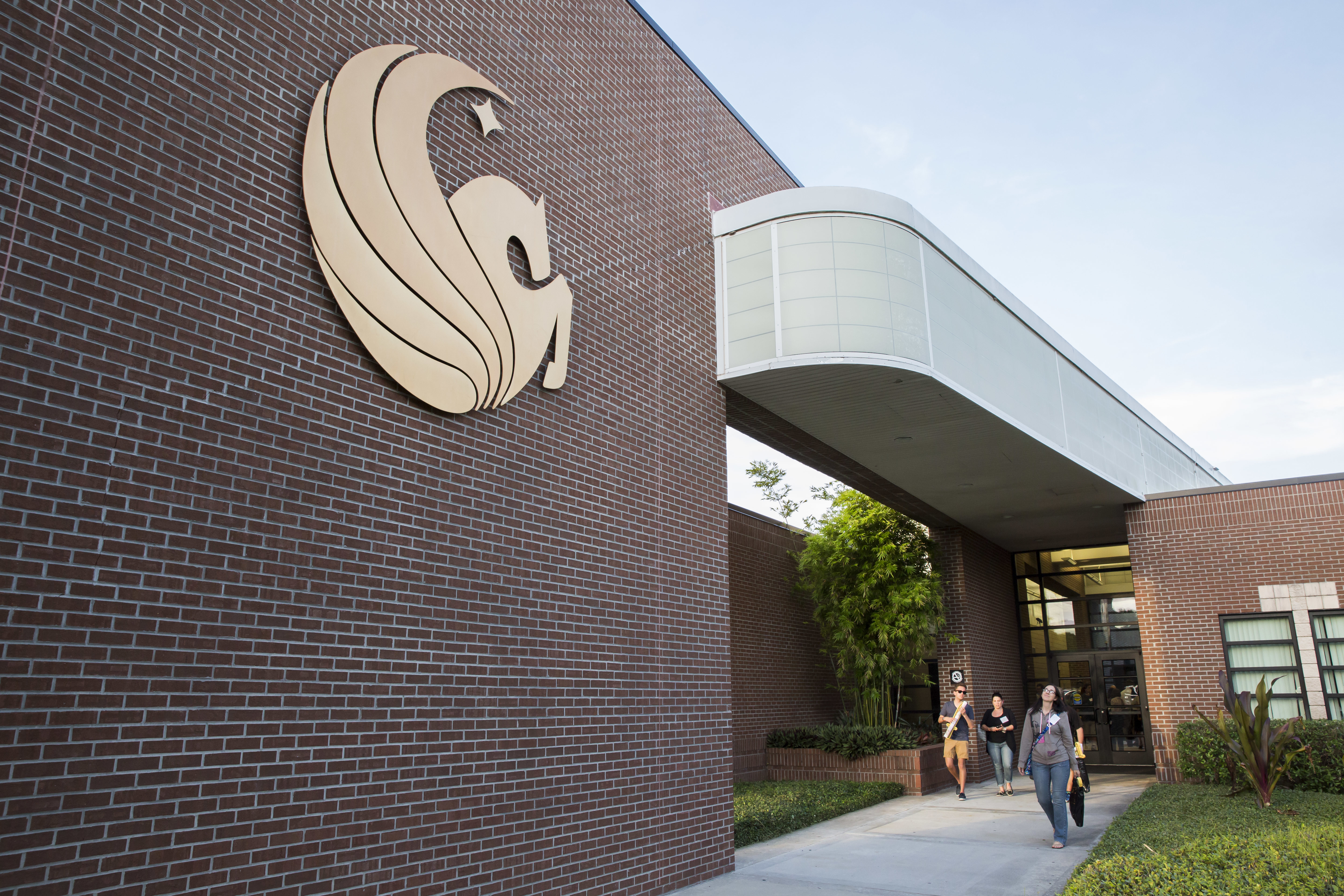 VIRTUAL TOUR
As you have already seen, you can learn a lot about our college, the curriculum, the activities and special programs, the benefits of an Honors education on this webpage. You can even get a glimpse of our wonderful facilities by taking a virtual building tour.
If you still have questions, please email us at HonorsAdmissions@ucf.edu or call us at (407) 823-3000 and a staff member or an Honors student will answer them for you.